7 Ways A Business Can Aim For A More Local Marketing Approach
A business can hardly survive without a serious marketing strategy that clearly focuses on the strengths of a given company. This is particularly important for organizations with physical stores or branches because they have a limited range and must find ways to approach nearby consumers.
In such circumstances, it's not a surprise to see local marketing growing exponentially in the last few years. Location-based marketing gets businesses closer to their clients and enables highly targeted promo activities.
If you are not using it already, you should definitely start doing it as soon as possible. Our goal is to help you prepare the right strategy, so let's check out the basics of location marketing and see seven ways to improve your promo campaigns in the neighborhood.
Location-Based Marketing Explained
Location marketing represents a set of marketing tactics designed with the purpose to engage the target audience in the local community. People also call it location-based marketing or simply neighborhood marketing. It's a very powerful marketing tool because:
Almost 9 in 10 marketers said location-based advertising and marketing resulted in higher sales, followed by growth in their customer base (86%) and higher customer engagement (84%).
Nearly two-thirds of marketers use location data for targeting ads and almost half for location-based offers.
What makes location-based marketing so useful?
First of all, it is mostly free or low-cost. You don't have to spend a small fortune on your campaigns, which makes the strategy ideal for businesses of all sizes and financial abilities.
Secondly, neighborhood marketing generates a whole bunch of new customers. People who are not familiar with your business are likely to hear about it through location-focused promo campaigns.
But it's not only about attracting fresh clients. On the contrary, you can use location-based marketing to increase customer loyalty and ensure the long-term profitability of your business. It's a critical aspect of the strategy because 80% of your company sales come from 20% of your customers.
There are lots of other benefits of neighborhood marketing, but let's move on to the most important segment of our post and see seven ways to improve your local marketing strategy.
Practical Tips to Win Over Nearby Customers
How you design a location-based marketing strategy depends on the type of products or services you are selling, but some of these principles apply to almost every company out there. We will pinpoint seven fundamental tips here:
1. Think about local SEO
You probably understand that the majority of consumers start searching for local companies and suppliers online, which is why you need to think about local search engine optimization (SEO). All it takes is to create and optimize an account on Google My Business.
It's a platform where you can upload relevant information about your company such as the address, website domains, phone numbers, images, and so on. Google will show your business as one of the relevant options in nearby searches, which gives you additional visibility online.
2. Make use of PPC advertising
Local SEO should be your primary target, but sometimes it's necessary to invest in pay-per-click (PPC) advertising as well. Most businesses choose to do it in two cases:
The local competition is too harsh and they can't find another way to stand out
The company is launching a brand new product or running a special campaign
How does PPC advertising work? Let's say you are running the best essays agency. In this case, you will probably bid for keywords such as top essay writing services. The point is to target the right keywords at the right time to give your business the extra push.
3. Engage with locals on social media
More than a third of the global population is active on social media, which means you must exploit this tactic to find nearby users and engage with local customers.
It is not a traditional business promotion tool, but rather a practical communication channel that helps you to build relationships and boost loyalty. Social media users want to you entertain them and show brand personality, so you better indulge them by posting interesting content daily.
4. Take care of online reviews
Word of mouth is one of the pillars of modern marketing and it's always good to stay active on online review platforms. These are the sites where consumers come to read things like edubirdie reviews and similar. Some of the most popular online review websites are:
Google
Yelp
Facebook
Trip Advisor
Amazon
Yellowpages
If you constantly provide customers with excellent services, rest assured it will show on testimonial websites and earn you a lot of new clients in the long run.
5. Work with local influencers
Every community hosts a few popular figures with the authority to influence other people's opinions. They are known as influencers, so you can work with them to promote your business locally. Local influencers can become your brand ambassadors both online and offline, but the only thing that really matters is to find individuals who share the same style and values with your company.
6. Keep in touch with the local community
Who says you can only promote the business online? On-site marketing is also important, which means you ought to keep in touch with the local community. You can do it in many different ways, but do your best to make it look natural and honest. The most common community engagement tactics include:
Sports sponsorships: You can sponsor a popular team with passionate local supporters.
Event sponsorships: The same goes for cultural events and other types of gatherings in the neighborhood.
Charity events: This is always a good idea for businesses that want to improve reputation and authority among local customers.
7. Organize special promotions and discounts
The last tip on our list is obvious – you can organize special promotions and discounts to attract nearby consumers. For instance, a restaurant can organize family weekends once a month and prepare unique offers for family lunch. This is where you need to get creative and come up with special offers that really mean something to the target audience.
The Bottom Line
If you want to promote your business among nearby consumers, you have to spend some time thinking about neighborhood marketing. In this post, we showed you seven practical tips to aim for a more local marketing approach. Now it's up to you to make a move and start building stronger relationships with customers in the local community.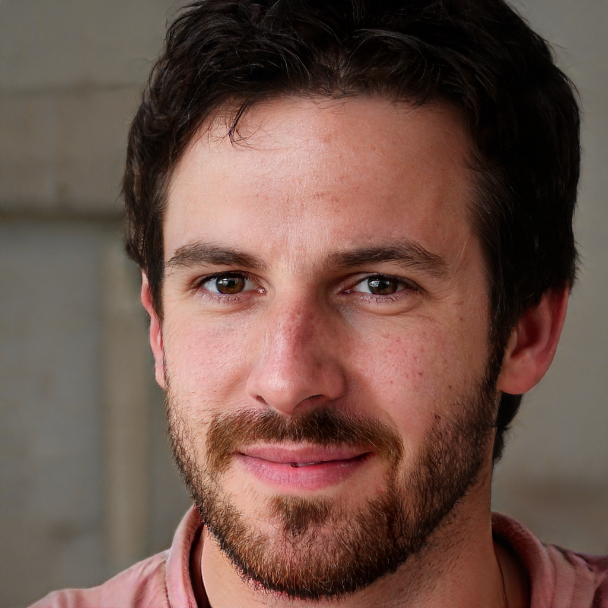 David is a professional writer and blogger from Virginia. His expertise in providing essay writing help has been successful over the years. David is bound to become the research paper writing service coordinator in two months and help students develop their skills even further.