Full Guide to Restore Deleted Files on Mac
Do you know to what extent can a data recovery software work? Well, a good data recovery software can bring back a huge number of deleted files lost under any circumstances.
Data loss as you all are aware can have a terrible impact on your daily work progress. Just imagine how tiresome it would be to work over the same task again.
Now, if you have lost data on your Mac OS and you are without any backup, then you must check out today's article on Recoverit file recovery software which can restore deleted files on Mac in a few simple steps.
Not only this, but you will also learn about the reasons for data loss on Mac and some of the common ways to recover lost data in the subsequent sections.
Part 1: Reasons you may lose data on Mac
Now before we learn how to recover unsaved word document on Mac, it is important to understand why data loss may happen. Hence we have listed a few common reasons due to which your data can be lost, looted or deleted.
This can happen in a split second and is the most careless mistake. Accidentally deleting a file occurs if your kids or an unusual person use your system without your knowledge.
This could be totally unimaginable and most unfortunate. If you have worked on a document for hours but you forget to save the document in the end. It will definitely leave you puzzled.
You will be left clueless if you have been working on your office files to meet deadlines and suddenly the computer operating system crashes in the middle of the work.
There are times when your computer is attacked by a foreign virus or malware and you are left helpless. The virus can stop you from accessing your files or the files will go missing all of a sudden.
Inability to Transfer files
The operating system in your computer might come to a sudden halt which in turn may cause damage to your files and interrupt it during the transfer process. This may stop you from offering timely help to your colleague.
Sometimes all your data can be breached over the Internet. Data theft has become one of the most growing threats to many researchers across the globe.
Part 2: Common ways to retrieve deleted files on Mac
Method 1: Restore from Mac's Trash Bin:
The Trash in the Mac book is the same as the Recycle Bin in Windows. In case you have accidentally deleted your files from any folder in Mac, you can always readily retrieve back the data by restoring it from the Trash bin in any one of the following ways:
Open the Trash from your desktop, copy the files needed to be stored back to the location and paste in the desired location or its original location manually.

You can drag and drop the selected files from Mac's trash bin.

Open the Trash bin in your Mac OS, either select all the files or the most required files alone and click the File Menu. Finally, press Put Back option under the file menu.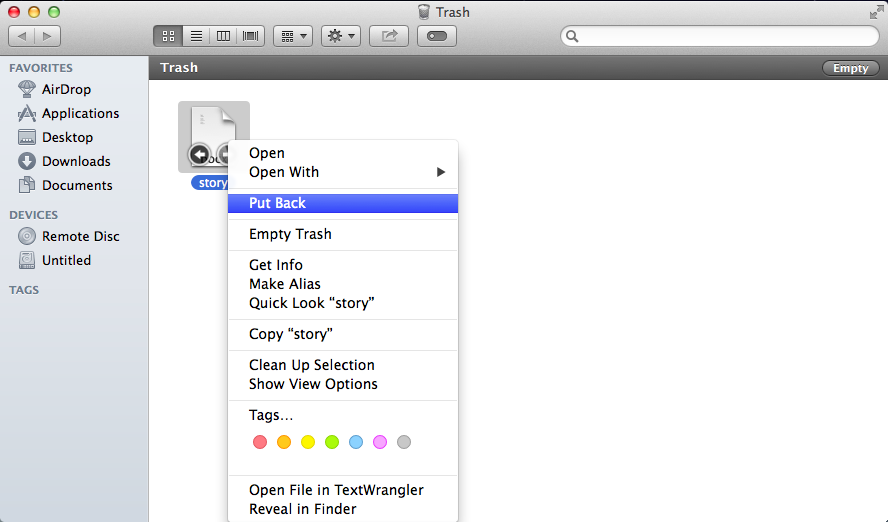 Method 2: Retrieve data by Time Machine backup
This way of recovering lost data on your Mac is possible only when you have activated the Time Machine backup, which is an in-built software on Mac. This feature can be availed and the data can be backed up at frequent regular intervals. The time-space at which the data can be backed up is manually set by the user. So if you delete your Trash data, then with time machine backup facility, you can retrieve back the data at any point of time.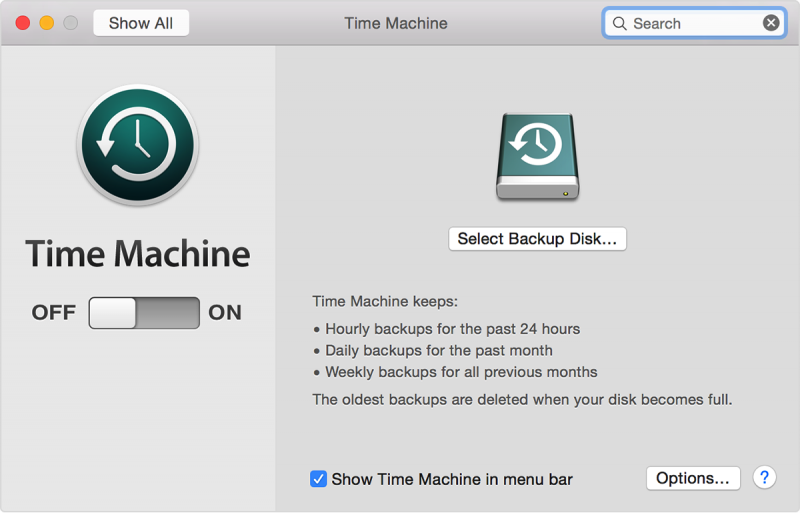 Part 3: Recover Recently Deleted Files on Mac with Recoverit data recovery tool
Step 1: Launch Recoverit and Select the Folder
First of all, launch the Recoverit data recovery software to restore deleted files on Mac. Now select the folder from where you had lost the files and click on Start.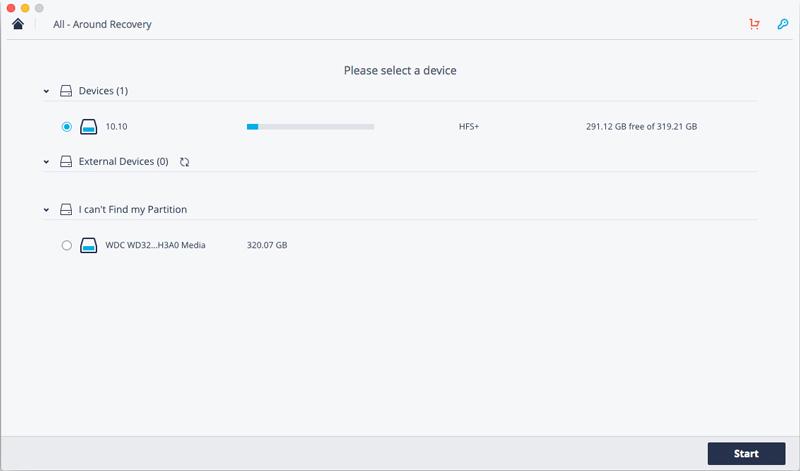 Step 2: Start Scanning
In this step, Recoverit Mac document recovery software will start the scanning process. You can also select or modify the date of the file for easier scanning or select 'All data' to restore lost files on Mac.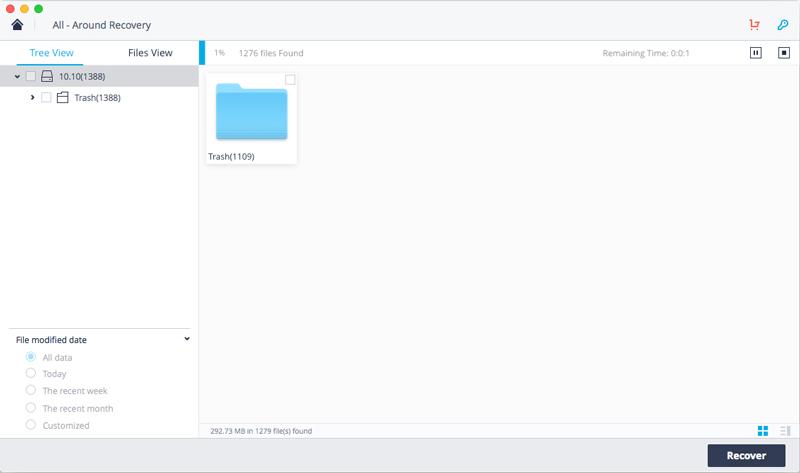 Step 3: Preview Lost Files and Recover
Once the scanning is finished, the Recoverit data recovery software will list all the files deleted from your Mac book. You can preview your files here and choose the files which need to be recovered.
Finally, click Recover.
All your deleted data will be retrieved back to the same location from where it was deleted in a few minutes.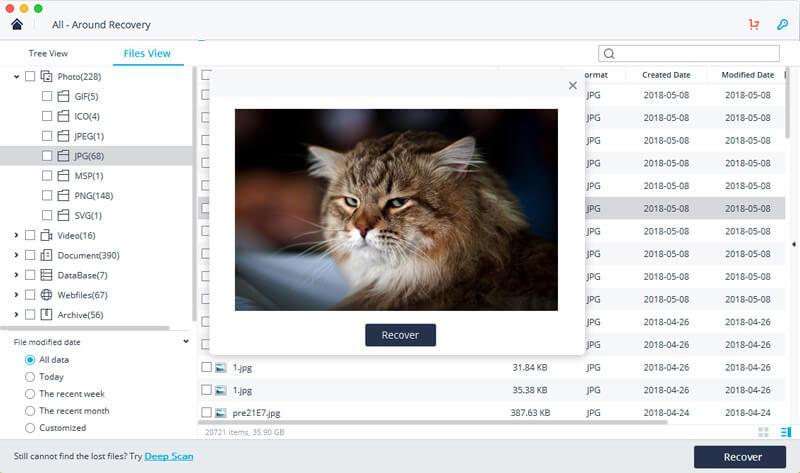 That was easy! A simple yet the most effective method to restore deleted files on Mac.
Conclusion:
Technology has grown by leaps and bounds in the last few years. The innovation has without a doubt left all of us awestruck at every moment. Every wonder of the technology from automatic cars, high-tech alarms, and now driverless card have been designed with the sole purpose of making human life more comfortable. However, you must note that technology although beneficial, can be a nightmare if you do not take due care. Losing data and critical documents due to mishandling and silly human errors is one such issue. Hence it is important for each one of us to be more responsible and avoid such mistakes.
Even then, if you ever are in a situation wherein you lost your important files, or accidentally closed word without saving on Mac, go right ahead and try out the Recoverit file recovery software. It is fast, super easy to use and 100% data loss free software that you can bank upon.
Lastly, do not forget to share this article with your friends and family and help them also to learn how to find autosaved documents in word on Mac.
Personal contact info – slikgepotenuz@gmail.com
Permanent Address :- Montville, NJ
CEO and co-founder at Cloudsmallbusinessservice.com