Importance of Mobile Attendee Event App for Conferences
A company conference can be the cornerstone for your organization's interaction with your clients or customers. There is nothing like a smooth-running event to focus the attention of your attendees. One of the best ways to achieve that perfect event is to properly engage with your audience through an event application.
Allowing yourself the capability to engage with your attendees directly is a tool every organizer should look to have in their tool belt when hosting an event. Mobile event applications are such a tool. This allows for an easy platform for information dissemination to those attending, especially if you can't reach them all personally. All aspects of your event are important and being able to provide them to those attending is crucial. Not only will attendees need to look at your event's profile before registering, they will need to look at it again come launch-day! A mobile application that houses your agenda, locations, speakers, and even personalized registration information is a great way for you to streamline attendee interaction.
Having access to a mobile device is something almost all of us have in-common. If you have a platform for all your attendees to interact with your event, that allows you a great advantage when it comes to keeping their attention focused. Mobile applications have a lot of features, and they vary from application to application, but being able to use that tool to directly engage with those attending through push notifications or polls/surveys can provide you with a solution to many problems stemming from hosting an event. Imagine having to handout and collect pieces of paper for multiple surveys from hundreds, if not thousands of people. All of that can be done through your mobile device and reported on from a database that stores that info for you. No need to print out handouts that may be left over for you to sift through or clean up later. Ask the question directly to your attendee's mobile device and allow them the ability to interact immediately with your event and be a part of the action.
Your event lifecycle begins when someone looks at your event's landing page. From there they view your agenda, speakers, vendors, sponsors, and most importantly they can register. That registration is their commitment to your event. Your event application is your commitment to their experience. Providing the means for them to reach any piece of information pertinent to them from one location is going to greatly improve their perception of not only your event, but your organization in its entirety. Your event is a face to face interaction with your customers and showing them you care about their experience here is a great segue into showing them that you care about their experience with your product.
Ultimately, it comes down to what the attendee is looking for when they come to an event. Whether it be to learn about your company, or to network and meet other people in their industry, or simply to just have fun, all of that can be facilitated with a properly-developed mobile application. Empowering your attendees is going to make your event stand out and provide them with the experiences and memories to keep them coming back year after year. If you are looking back at previous events and are wondering how to take it to the next level, attendee engagement is where you will want to begin and there is no better way to do that than through a mobile application that they can install on their own device and have access to whenever they need it.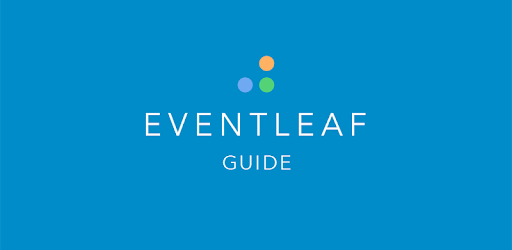 Hunter Evanson is technical/product support representative for Eventleaf and directly interacts and supports event organizers in their attempts to streamline their event landing page and registration flow.  He has been involved with events of all sizes and provides insight into basic content creation to be used by organizers engaging with attendees through the Eventleaf platform.