Social Media: Grow With Your Audience
Social media can play an important role in showcasing how we exist online and affect how we are offline. From the numerous social media platforms we are on to the content we engage in, it is not unusual for people to form or break connections online.
For instance, people on Twitter are always ahead of the curve, always knowing about the latest trends. On the other hand, LinkedIn is a professional growth platform for people looking for jobs and increasing their network.
With everything that we like and share on our social media platforms, it is natural that our online presence also impacts our careers. And with remote work on the rise, it's more crucial than ever to comprehend how to use these platforms to connect with different people.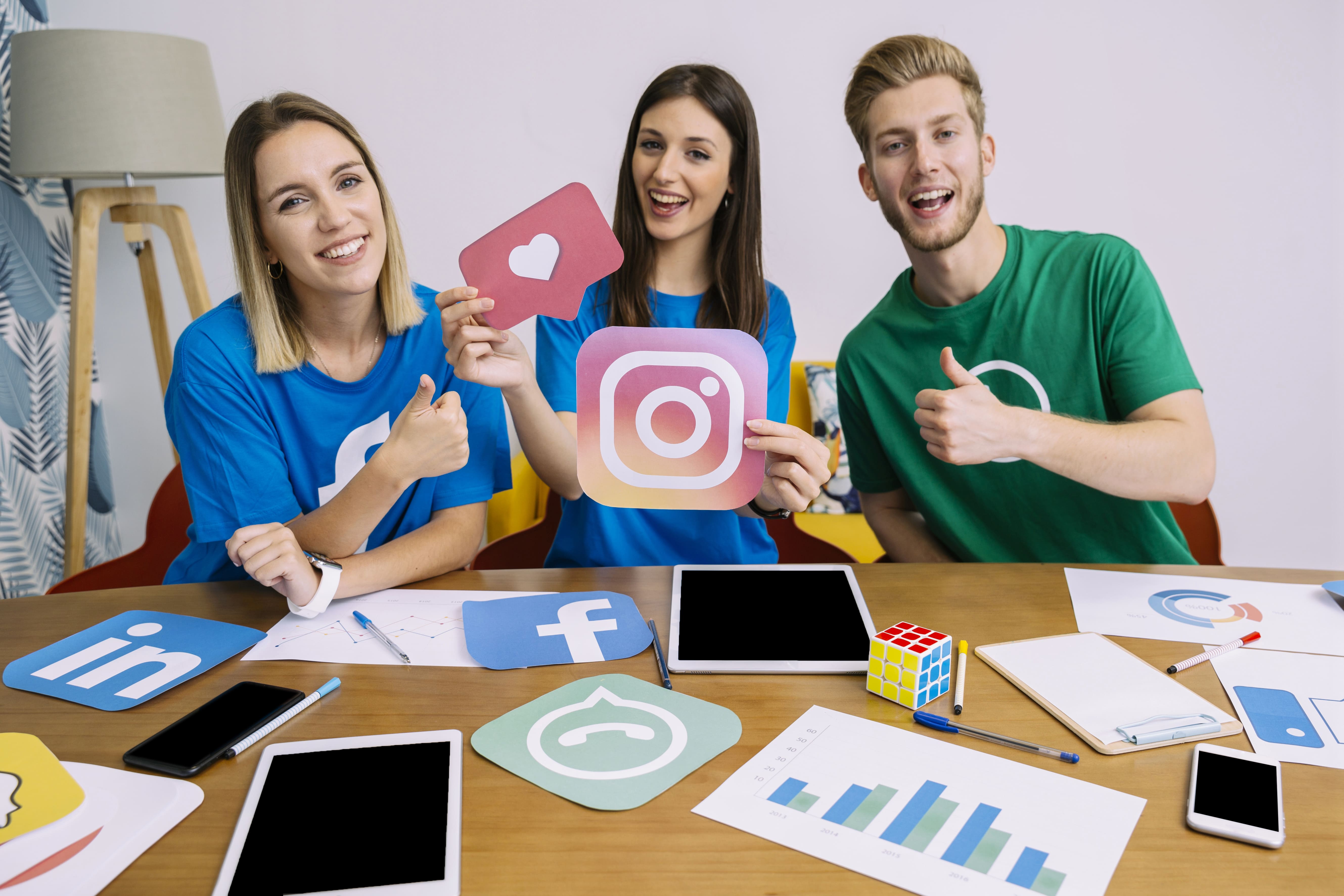 In this blog, we will discuss how social media can help your professional lives and how you can use it to your advantage to grow! So, let us commence!
How Can Social Media Impact Your Career
So many people think that social media is just for wasting time. Well, it's not!
Social media can be invaluable while looking for new career opportunities or acquiring industry-relevant skills.
Here are the ways social media can boost your career. Take a look!
1. A Visible Resume On LinkedIn
The most obvious way social media can help your career is by using a platform dedicated to professional networking, i.e., LinkedIn. Interestingly, this platform is used for more than just finding jobs.
Once you upload your resume details online, you never really know who might stumble across your profile & want to hire you.
An important thing to know here is to keep updating your skills and browse the site to meet new people. You can also follow some inspiring entrepreneurs!
2. Curating Content
Whichever social media site you use, curating content for your expertise is the best way to showcase what you know & care about. For instance, Pinterest & Twitter can help you with this.
Some things to keep in mind are that:
You are showcasing what you know
You are attracting followers who are interested in the data you put forth
You are positioning as an expert in that knowledge
3. Meeting Other Experts
Social media is a two-way street. You might attract experts in your field through the content you curate and discuss. At the same time, you might also feel drawn to other experts in your field by what they post.
It doesn't really matter how you meet such people. All that really matters is that you imbibe skills and learn from their knowledge and expertise to grow your career. Moreover, you would be surprised what opportunities can come up just because someone realizes you are the right person for the job.
4. Showcase Your Talent & Skills
The imperative part of utilizing social media is to display and highlight your skills perfectly. This way, you can demonstrate your abilities and knowledge to boost your career growth.
For instance, blogs can be displayed on sites like WordPress, Medium, etc. This can help you showcase your writing skills. Similarly, graphic designers can showcase their designs on Pinterest, Snapchat, etc.
Thus, showcasing your skills and talent can help you get better job opportunities.
5. Make Informed Career Choices
Some people require student counseling sessions to understand what and how they should learn. If you are confused about the same, you can follow other experts' profiles and choose the right career path. Then, make an informed decision by knowing and understanding what works best for you!
For instance, if you are on LinkedIn, you can browse and learn what certifications and skills people acquire to reach upwards in the hierarchy. You can also know what degrees people are pursuing after graduating.
This can help you know what to do and how to find jobs. This way, you will be able to make informed and genuine career choices.
6. Learn Through New Insights
Social media platforms, like Twitter, Facebook, etc., contain new interactions, activities, and trends regarding the corporate world. You can use such insights in your area of specialization to learn new perspectives and ideas about developing your career.
Moreover, interacting with people on different social media platforms can also be a source of great insights into establishing a new responsibility in the workplace, thereby improving your career.
7. Learning About Your Co-Workers
Your colleagues are the ones you work with every day, but what do you know about them? If you want to know each other better, social media is a great place to begin!
For instance, you can begin by being friends on Facebook or Instagram and seeing what they post. This is a passive way to learn about people.
On the contrary, if you want a more active approach, try communicating and sharing things with them. Discuss things or topics that you all are interested in. This way, you will be able to understand them better and help each other climb up the hierarchy ladder quickly!
8. Staying On Top Of The Things
What is the ultimate purpose of all media channels? Of course, to stay updated! Whether current happenings in the world or your field, it keeps you on top of things. Thus, it is vital to stay updated with the world around you.
For instance, social media is extremely helpful in keeping you updated regarding national or international news. Thus, you can follow or subscribe to different sites and news channels to receive the latest news in your email or social media feed.
Another way to stay updated is by reading blogs on platforms like WordPress, medium, etc. These sites have a wide range of categories wherein you can browse and find the content you seek!
Summing up!
Social media has enormous potential to kickstart your career and get it on track. Today many people harness social media's power to explore and learn about numerous career opportunities.
You can also utilize social media platforms to enhance your job opportunities and acquire industry-relevant skills.
So, this was our take on how social media can help boost your career. Do let us know what you feel – is social media helpful in professional life or not?
Personal contact info – slikgepotenuz@gmail.com
Permanent Address :- Montville, NJ
CEO and co-founder at Cloudsmallbusinessservice.com