The Most Common Questions About SOC 2 Compliance
Cyber-attacks have become the norm in the service industry. Service organizations, such as cloud computing and internet service providers, have been on the receiving end of such targeted attacks. In reiteration, the American Institute of Certified Public Accountants (AICPA) developed a regulation called the SOC 2.
It requires organizations to comply with set standards, which standardizes data security. Even if you are a small business, paying attention to how compliant your business is could not only help you evade hefty fines but also protect the future of your business.
The fact that 43% of cyber-attacks still target small businesses makes compliance even more of a necessity. Given that your service organization might be in contact with your client's data, you can always rely on the SOC 2 as a security blueprint. If you aren't well versed with the SOC 2, here are a few commonly asked questions to get you updated:
What Is SOC 2?
Ideally, SOC 2 is both a requirement of information security procedures and a technical audit. It is meant to ensure that the consumer data you store as a business is held in the highest standards of processing integrity, security, availability, privacy, and confidentiality. There is a slight difference between SOC 2 and SOC 1.
SOC 1 is a couple of control objectives that govern how organizations handle their internal control over financial reporting. If you host your client's financial data that could have some effect on the credibility of their financial reporting, the SOC 1 will guide you on what will be needed of you and the best ways to handle the data.
Who Needs SOC 2?
Ideally, SOC 2 compliance applies to service organizations that do store customer data in the cloud. Typically, this will mean every SaaS company. Even if your business isn't a SaaS organization, you will still fall into this bracket as long as you store part of your clients' data in the cloud.
What Does SOC 2 Require?
First, the regulation requires you to develop and implement the ad hoc security procedures to protect your clients' data. These policies and procedures ought to be written down, and auditors will also need to review them. You should follow a certain data trust service criteria (TSC) to ensure the viability of your security controls. The five TSCs include:
Availability
Security
Confidentiality
Processing integrity
Privacy
Second, you should set up processes that make it easy to monitor suspicious, unauthorized, or unusual activity throughout your data environment. This includes user access and system configurations. Your monitoring tools should help you unearth anything from malicious activities like phishing attacks to zero-day threats. Often, identifying these anomalies will require you to set a baseline for the normal activity, to gain visibility on anomalies.
What Alerts Should You Set Up?
For you to meet the SOC 2 requirement, you need to have the right alerts in place. Failure to receive alerts in good time will mean that you can't respond to threats in a timely manner. Alert systems should also be intuitive enough to combat false alarms and develop a healthy signal to noise ratio. You need to get alerts for:
File transfer activity
Modification or exposure of controls, data or configurations
Privileged accounts, login access, and file systems
As a great measure, be clear on how you define a threat to your organization. You can then fine-tune your alerts to identify threats quick and respond effectively.
When it comes to monitoring incidents, the goal is to prevent anything that can have a negative impact on the five TSCs of the client's data. The regulation was designed to assure customers that they can indeed trust you with their data, and the fact that you are monitoring suspicious activity gives them some confidence in your business.
What Should You Know About SOC 2 Auditing?
The SOC 2 requires you to have a detailed audit trail. It should provide enough visibility into any event, to help you come up with remediation for attacks. Ideally, your audit trail should provide enough context (when, how, where, what, who) for accurate and rapid response. Not only can these increase your compliance standards, but they can also improve the security of your entire organization.
SOC 2 reports tend to cover your organization for a 12-month period. However, you might need to conduct audits every six months in some instances. For instance, a client may request an audit due to ongoing concerns on the health of your operational control environment. In other cases, you might work with a client who prefers shorter audit periods.
What Are The Types Of SOC 2?
There are two types of SOC 2 regulation. In the type 1 audit, your auditor will need to review and report the health of your security controls in accordance with the TSCs. While Type 2 audits also have these requirements, it adds the aspect of assessing whether the operational effectiveness of your controls have been recently tested.
Clients want to be assured they can trust you with their data. Being compliant with SOC 2 is a sure way to do this. Focus on becoming compliant to both gain clients' trust and enjoy a secure organization.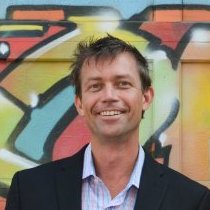 Ken Lynch is an enterprise software startup veteran, who has always been fascinated about what drives workers to work and how to make work more engaging. Ken founded Reciprocity to pursue just that. He has propelled Reciprocity's success with this mission-based goal of engaging employees with the governance, risk, and compliance goals of their company in order to create more socially minded corporate citizens. Ken earned his BS in Computer Science and Electrical Engineering from MIT.  Learn more at ReciprocityLabs.com.