Top 9 Online Corporate Training Software to Use during the Coronavirus Outbreak
The outbreak of coronavirus has done incalculable damages – thousands of lives lost, and millions of people affected around the globe.
To help stop the spread of coronavirus, governments have suggested school closures, ban on travel, general self-isolation, and social distancing.
In a very short amount of time, this has had enormous economic repercussions. Many businesses have had to close their doors temporarily, and many others are allowing their employees to work and train from home.
While this is the only solution, it's still important to find the best ways that will enable your employees to do so.
There are currently hundreds of corporate training software solutions available. We've compiled a list of the best employee training software that will drive results and allow your employees to be as productive and efficient as they'd be in the office. Let's take a look.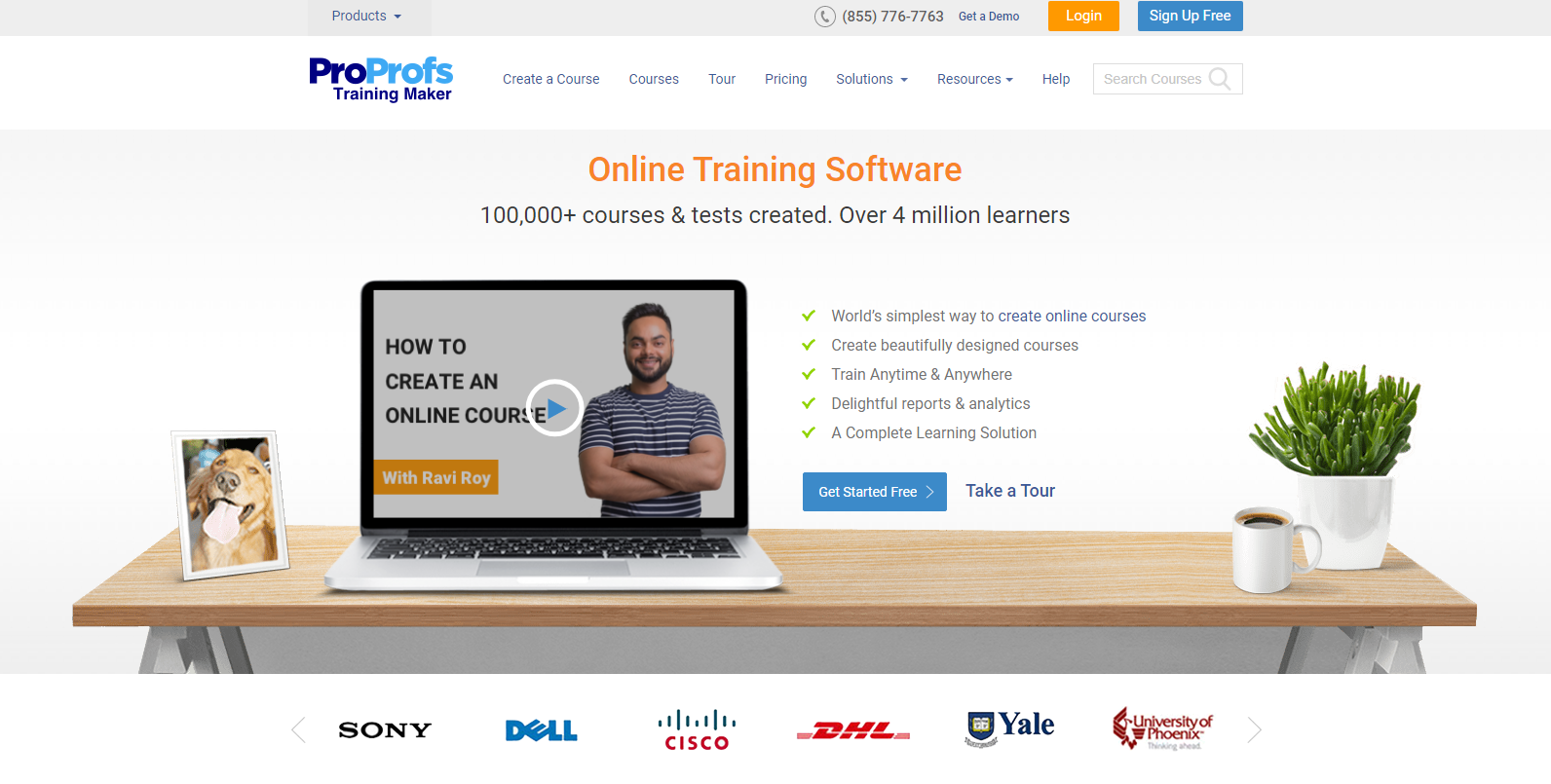 ProProfs Training Maker can be used by companies and educational institutions of any size. It's easily scalable and has numerous features to simplify employee training.
Instructors can use this employee training software to design their own courses, develop tests, quizzes, and surveys, and enhance virtual team collaboration.
You can track the progress of your employees and monitor their performance, customize almost all the settings to suit you, and develop a virtual classroom that enhances the learning experience.
One of the greatest benefits of this training maker is that it's compatible with all devices. Employees can work and train from their PCs, laptops, tablets, and smartphones without diminishing the quality.
Around 47% of global organizations allow for mobile learning as it's convenient and more efficient. So, even after things have returned to normal, companies can benefit from relying on ProProfs Training Maker.
ProProfs is an extensive learning management system (LMS) that comes at an affordable price. A free trial is available for users to get more acquainted with the software before committing to it.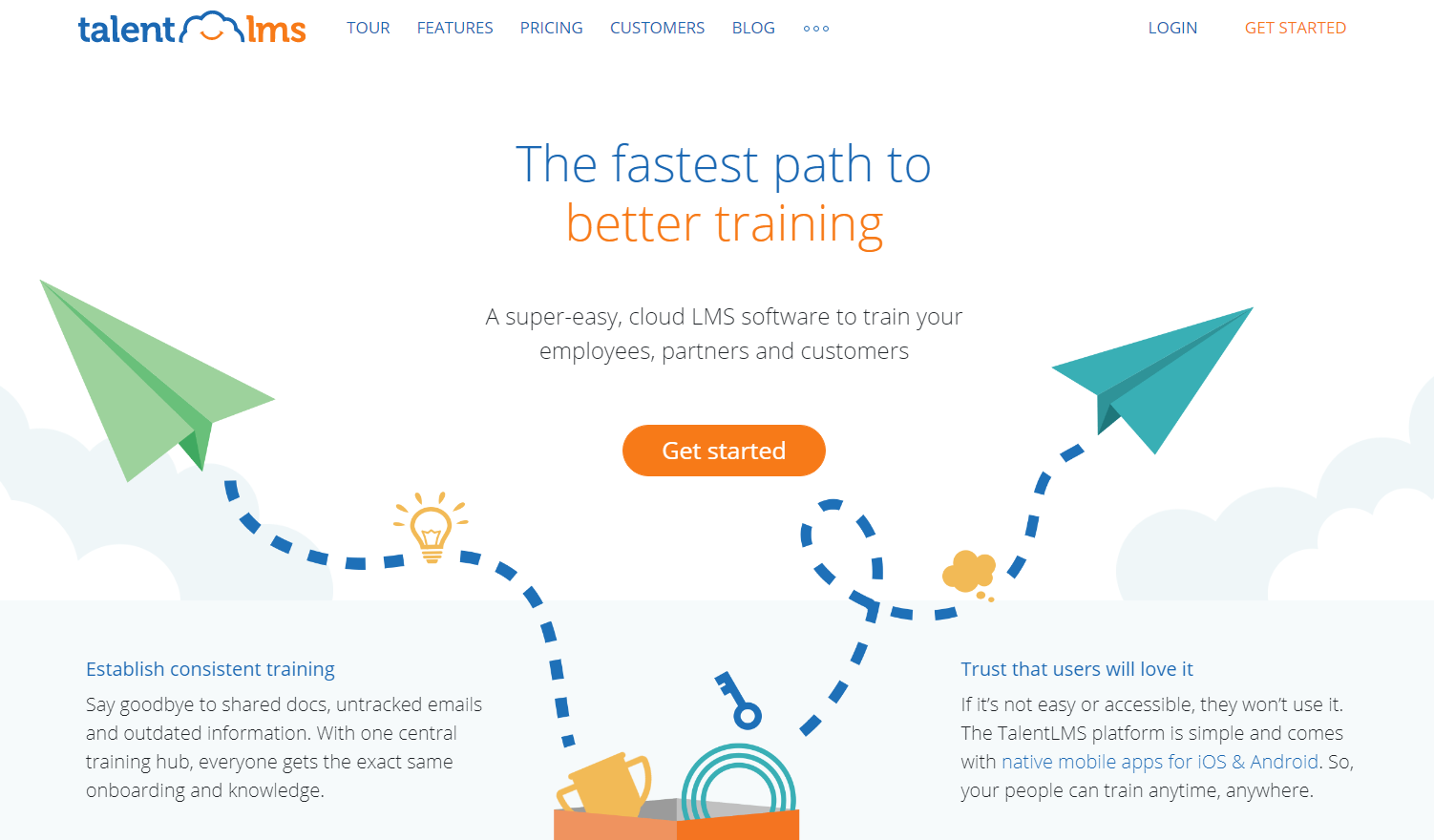 TalentLMS is one of the most affordable corporate training software solutions, but don't be misled by its low cost. It still has all the important features that can streamline your employee training during these hard times.
Instructors can upload pre-existing presentations and educational videos, or they can develop their courses almost fully on this platform.
It has gamification features as well that can be especially useful to schools that are now offering compulsory online education. Gamification can help students master complicated topics with ease and enjoyment.
Companies that provide online employee training will find gamification helpful. Research shows that participants in gamified learning score 14% higher on skill-based assessments.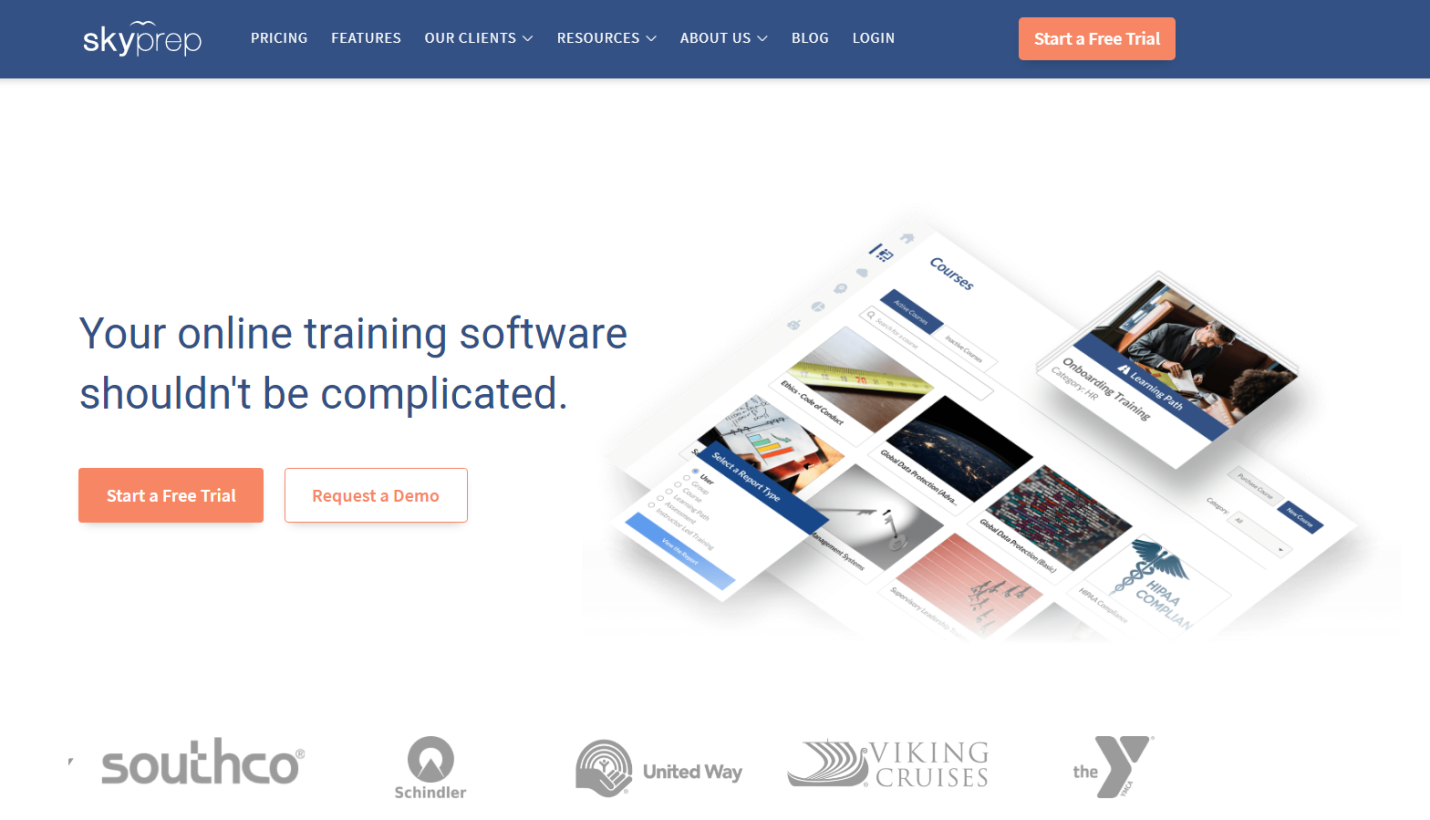 SkyPrep is a corporate training software that can prove to be useful to small and medium-sized companies. It supports up to 1,000 learners.
The courses can be customized to suit your brand. You can easily upload and reuse all the materials that you've created. You can then combine them into a unified syllabus.
The built-in assessment tools can be used for measuring the performance of all employees and automatically grading them.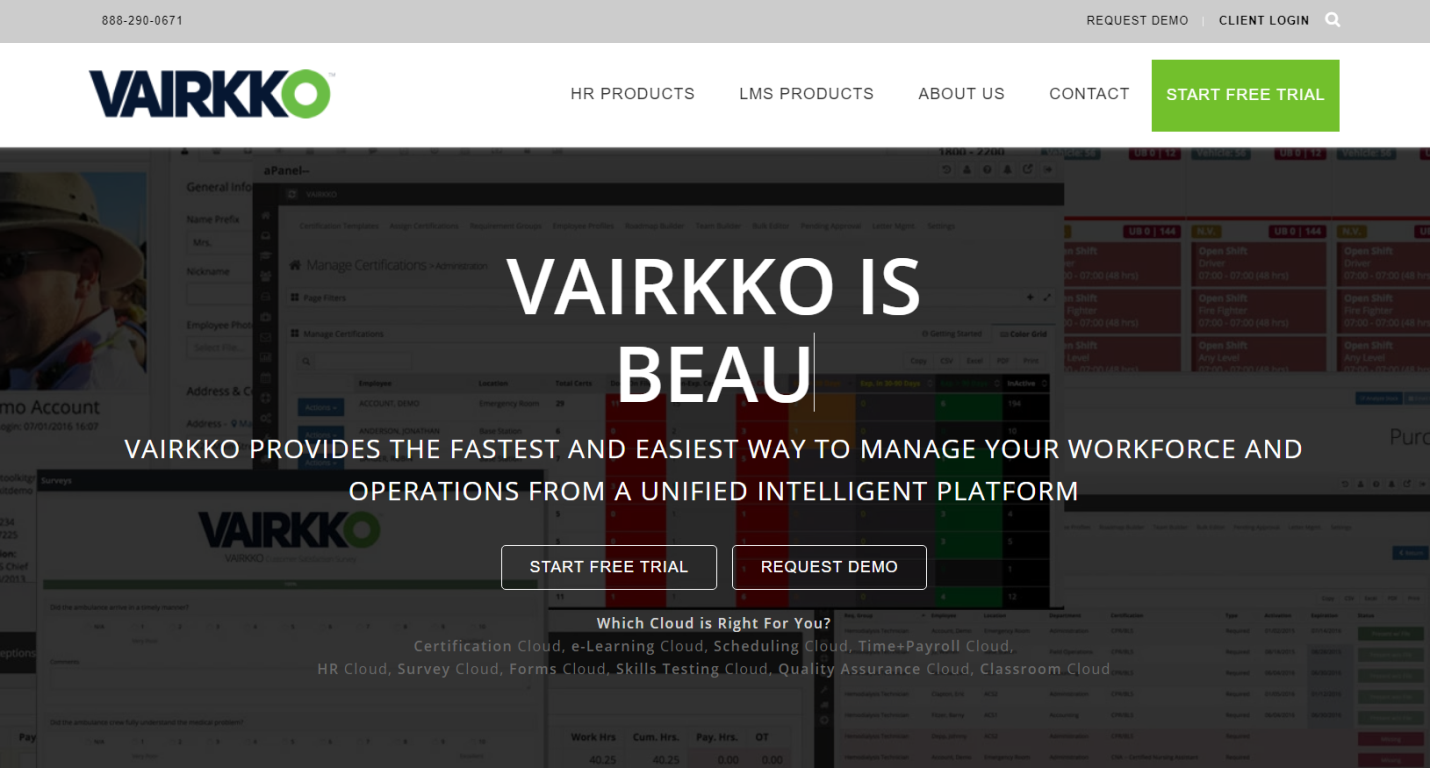 You can use VAIRKKO Suite as a corporate training software or for easier team management.
It features a variety of cloud-based products that you can deploy in all your systems with relative ease. This allows you to add or remove the products as you see fit.
You can use it as a learning management system, as an HR tool for workforce management, as an evaluation tool, and more.
While there is no free version available, companies do have access to a free trial that should work well for introducing you to the software and all its features.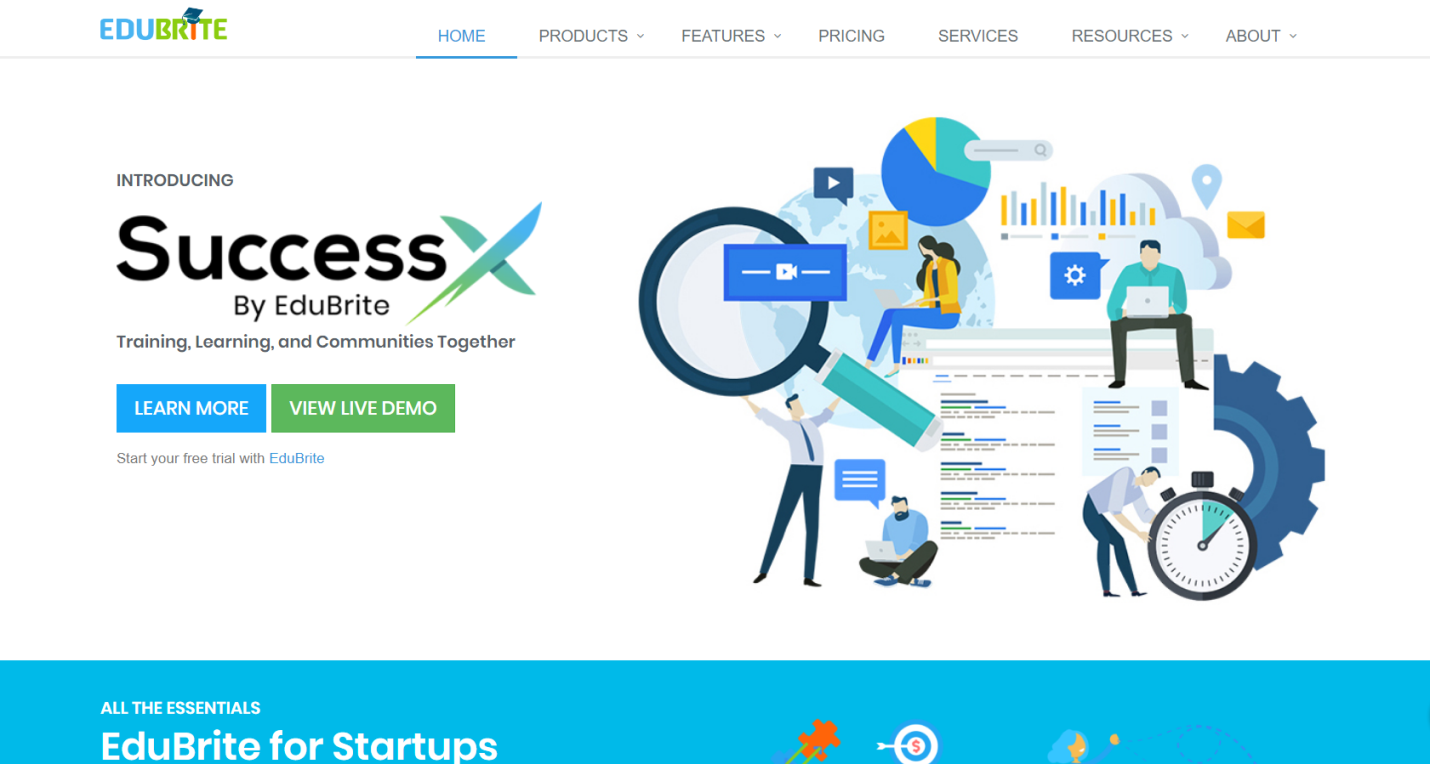 If your employee training needs require less extensive solutions, you can take advantage of EduBrite. It's a simple piece of corporate training software that's easy to use.
You'll be able to upload your existing materials including videos, then use the online editor to customize them and make them more suitable for your needs.
You can track each individual employee, keep an eye on their progress and performance, and create thorough assessments.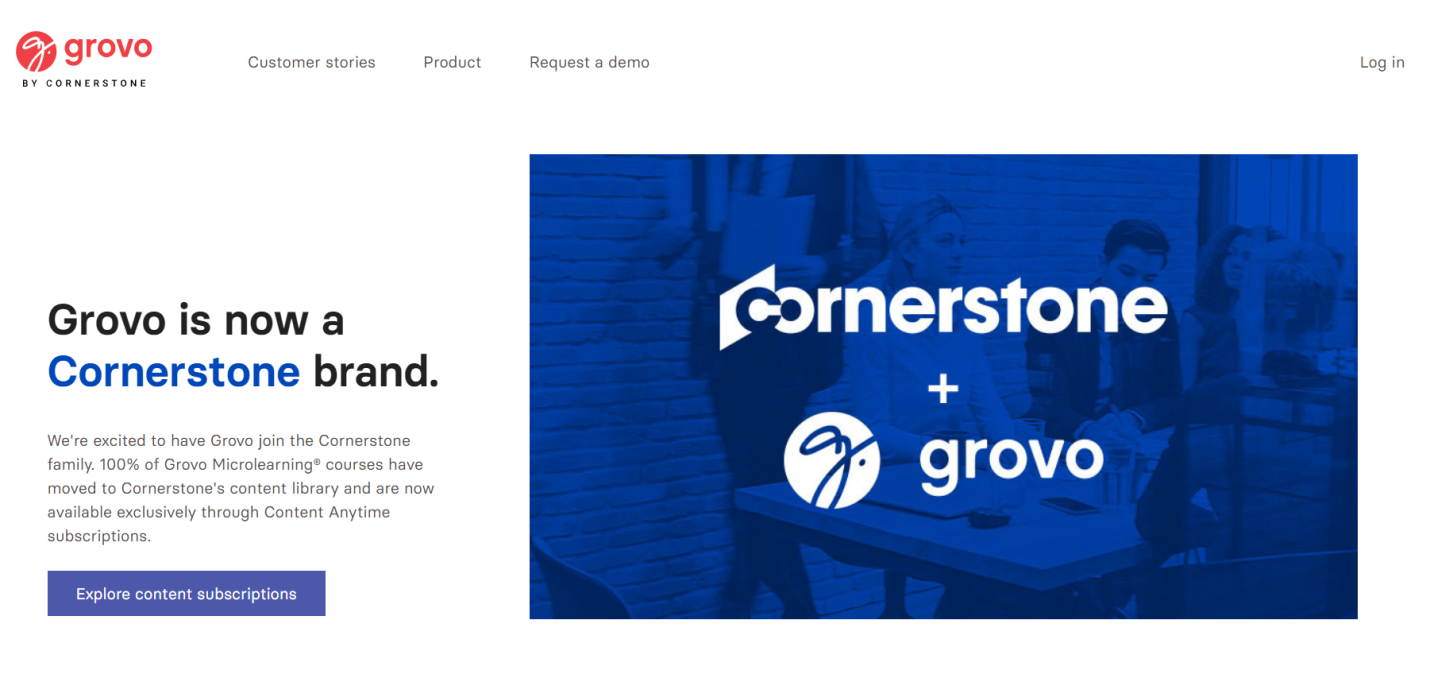 Grovo has a user-friendly interface that allows even a complete novice to use this employee training software like a pro.
Of course, you'll be able to create your own courses and mix and match them to suit your syllabus.
Grovo places a strong emphasis on microlearning, and for a good reason. It's suggested that microlearning makes knowledge transfer 17% more efficient.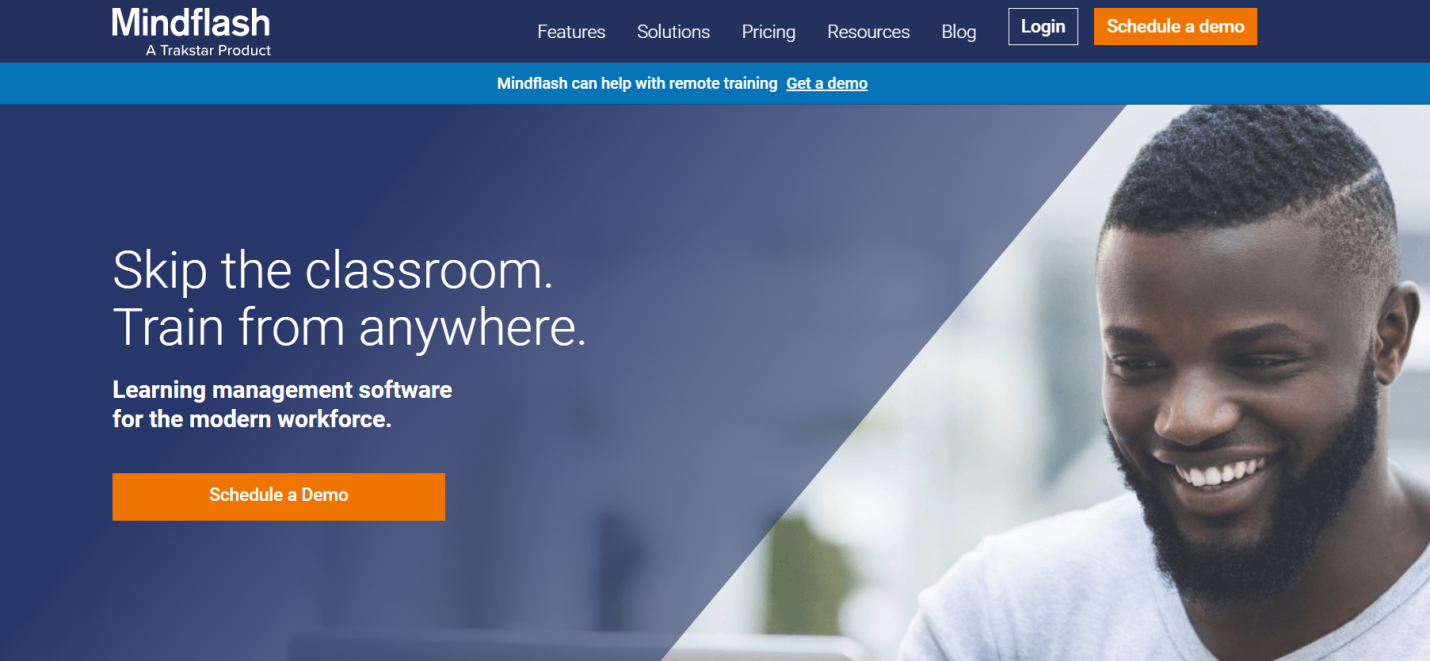 Mindflash is a good choice for companies that have a better budget. It's an expensive piece of employee training software, but it is very useful.
Instructors can organize live courses, record audio, and video, and easily deploy their learning content.
Mindflash lacks some of the features of other more affordable solutions. But it can be an excellent option for those who plan on selling their courses.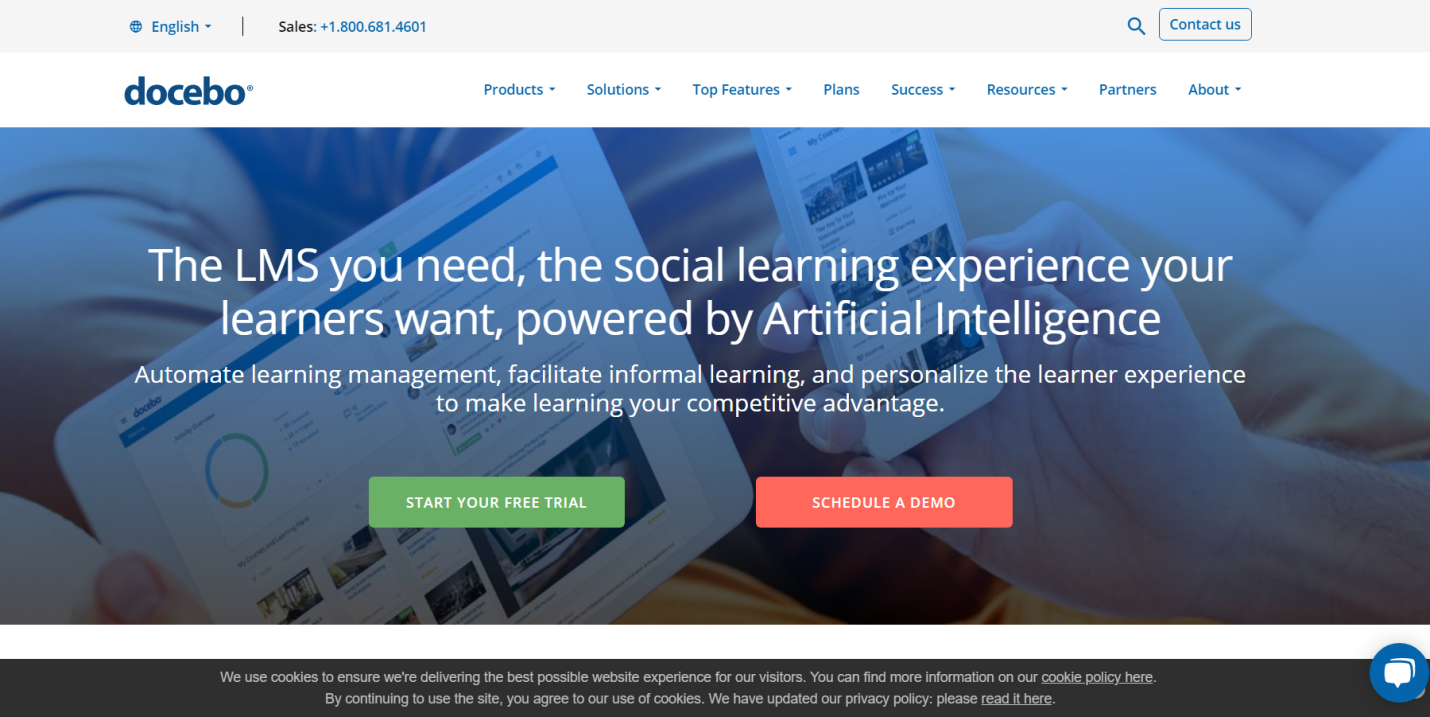 A better alternative to Mindflash would be Docebo. It has a more affordable price and comes with a much wider variety of features.
You can fully customize the landing page, automate most of your admin tasks, import and create your own courses, and more.
Its extensive gamification feature is useful for motivating and engaging your employees. The advanced reporting is helpful in keeping track of employees.
There's a learning curve, however, so you should give yourself enough time to get acquainted with the software before you deploy it.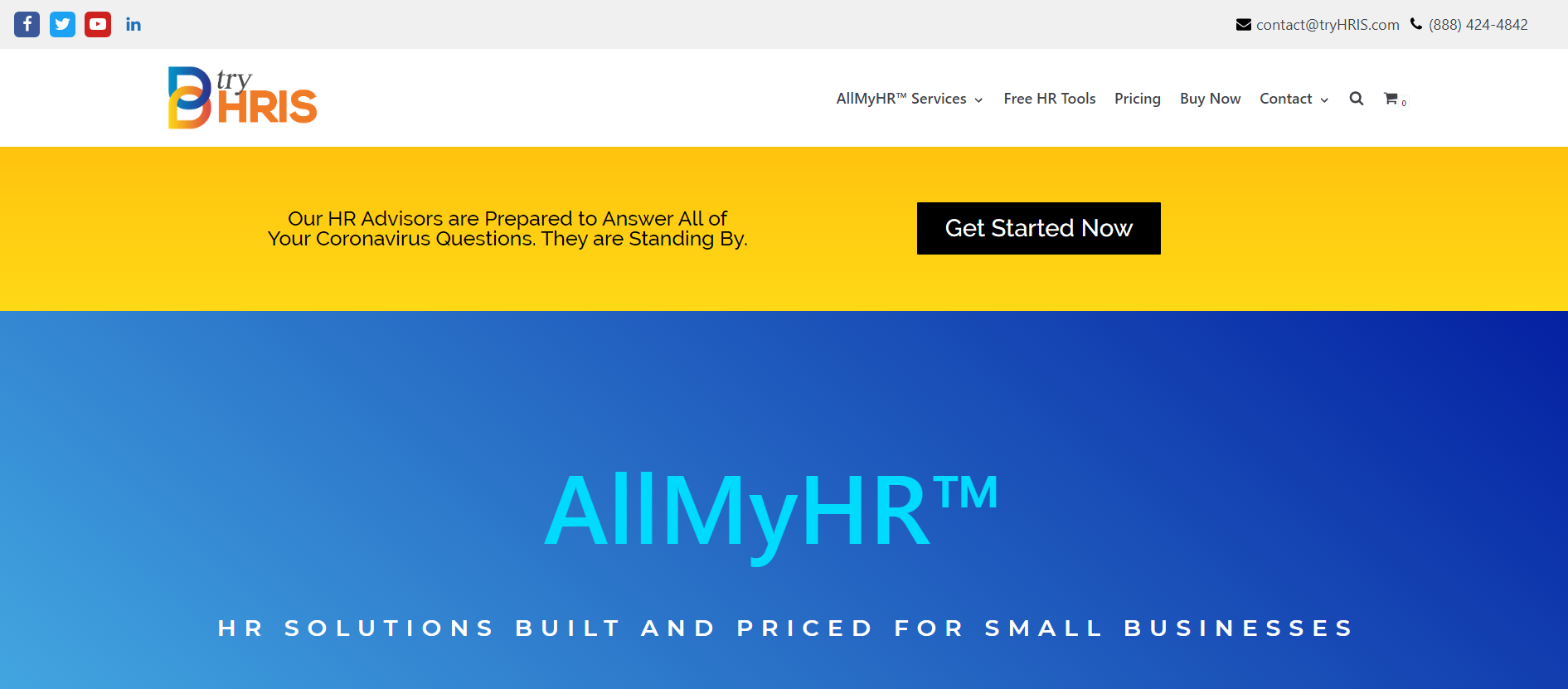 For companies that want to invest in corporate training software but don't want to spend time developing courses, TryHRIS can be a solution.
TryHRIS has a library of hundreds of different courses that cover a wide variety of different topics. You can purchase them all, or buy one course at a time as you need it.
Learners will receive completion certificates once they've finished their course.
The Bottom Line
While the coronavirus pandemic has turned all our lives upside down, we can still get a sense of normalcy by trying to work and collaborate as we would in our offices.
All the corporate training software solutions discussed in this blog post can help you stay on top of everything during this difficult time. They can prove to be useful even after all this is over.
Keep your team engaged, motivated, and productive with these online training solutions. Keep your business secure. Take care.
Kamy Anderson is an ed-tech enthusiast with a passion for writing on emerging technologies in the areas of corporate training and education. He is an expert in learning management system & eLearning authoring tools – currently associated with ProProfs Training Maker.