Using The Cloud To Scale Operations
Businesses are quickly embracing cloud technology its cost and efficiency, which makes it easy to scale operations. Scaling requires businesses to allocate resources in a way that will encourage maximum output and lead to growth.
There are various ways in which you can use cloud technology to improve operations efficiency and propel business growth. Read on for six ways of using the cloud to scale operations.
How to Use Cloud Technologies to Scale Business Operations
1. Cloud Customer Relationship Management (CRM) Systems
Cloud CRM systems include marketing and sales software. Cloud marketing covers every type of customer interaction possible, including email, social media, content creation, and data analysis. The CRM systems enable you to carry out more personalized marketing campaigns. Moreover, all the sales department team members can update data and access any updates in the CRM in real-time. Real-time data access eliminates duplication of sales efforts, which could lead to the loss of potential customers and wastage of business resources.
With cloud CRM, you need not worry about investing in expensive software and hardware to keep records of your customers. The technology is affordable and can be customized to your firm's requirements. For example, some cloud CRM service providers offer free CRM services up to a certain number of customers, after which you pay a monthly or yearly fee.
Unlike traditional on-site CRM applications, online CRM does not hang, is not slow in performance, nor encounter errors because of increased traffic. Moreover, you can improve your CRM capacity during the high-performance seasons of your business.
2. Data Storage
Businesses can store data on the cloud to save on the costs of in-house servers. If your business is a startup, you can begin with a CRM that can accommodate limited data, and scale as the business grows. Cloud technologies allow small- and medium-sized companies can access data tools and infrastructure that they would otherwise be able to afford.
3. Cloud Project Management
Project management has also moved to the cloud, and tools such as Asana and Trello have become staples for most startups. Remote project management enables teams to communicate in time and share information on projects to ensure they are completed as scheduled.
Cloud project management enables you to save on the costs of hardware and software installation and IT staff. You can route the saved resources to other areas that will drive business growth. The cloud makes it easy to scale projects.
4. Increase Productivity
With your business data in the cloud, you can work from any device that has an internet connection. Businesses can even operate without having a permanent location.
For businesses looking to expand to multiple locations, cloud technologies will enable all the employees in the different regions to access and share data in real-time. This is critical to smooth communication.
5. Cloud Analytics
With the growth of big data, it can be difficult for startups to catch up with and analyze all the information related to their business. Cloud analytics can help you to sort through massive amounts of data from various sources and extract information that will help you to make informed decisions. Making data-driven decisions is critical to meeting your customers' needs as well as business goals.
6. Compliance as a Service
While cloud computing is an easier and less costly way to store your data, questions of compliance arise. When using the cloud, it can be difficult for businesses to know if they are complying with industry and government regulations, especially those that apply to data security.
You may have some level of control when you store data in-house. However, with cloud services, you lose some degree of control to the service vendor.
There are several measures you can take to protect your cloud data. These include not storing sensitive information in the cloud, encrypting your files, reading user agreements, and using strong passwords. These cloud security methods are effective but inadequate in helping you meet regulatory compliance standards. For compliance purposes, you will need to go a step further and implement internal compliance controls or use a third-party compliance service.
Compliance as a Service (CaaS) is a cloud service that eases regulatory compliance by helping businesses meet regulation requirements effortlessly. CaaS is usually incorporated within a cloud service and comes pre-configured. For example, some cloud storage services provide data encryption to enable businesses to avoid data breaches automatically.
CaaS vendors offer regular system updates based on new standards developed, ensuring that your business remains compliant. Some services you can get with CaaS include:
Access control to databases
Risk assessment on an annual basis
Recovering lost data
Masking of data
Creation and enforcement of policies
Real-time protection of data
Repairing vulnerabilities
Cloud computing is beneficial for both established businesses and startups. Through cloud technologies, small businesses can save money and time on business operations. The cloud also enables companies to maximize their resources through the pay-as-you-go pricing model. Finally, with CaaS, you can keep your business safe from non-compliance penalties.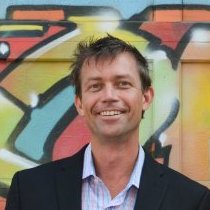 Ken Lynch is an enterprise software startup veteran, who has always been fascinated about what drives workers to work and how to make work more engaging. Ken founded Reciprocity to pursue just that. He has propelled Reciprocity's success with this mission-based goal of engaging employees with the governance, risk, and compliance goals of their company in order to create more socially minded corporate citizens. Ken earned his BS in Computer Science and Electrical Engineering from MIT.  Learn more at ReciprocityLabs.com.