What are The Benefits of Outsourcing Customer Services?
In the present times, customer service is something that every business needs to focus on. Owing to the growing need, plenty of options for customer service outsourcing are coming up. There are many excellent customer service outsourcing providers to choose from, we recommend Oracle CMS they provide 24-hour coverage to businesses anywhere in the world.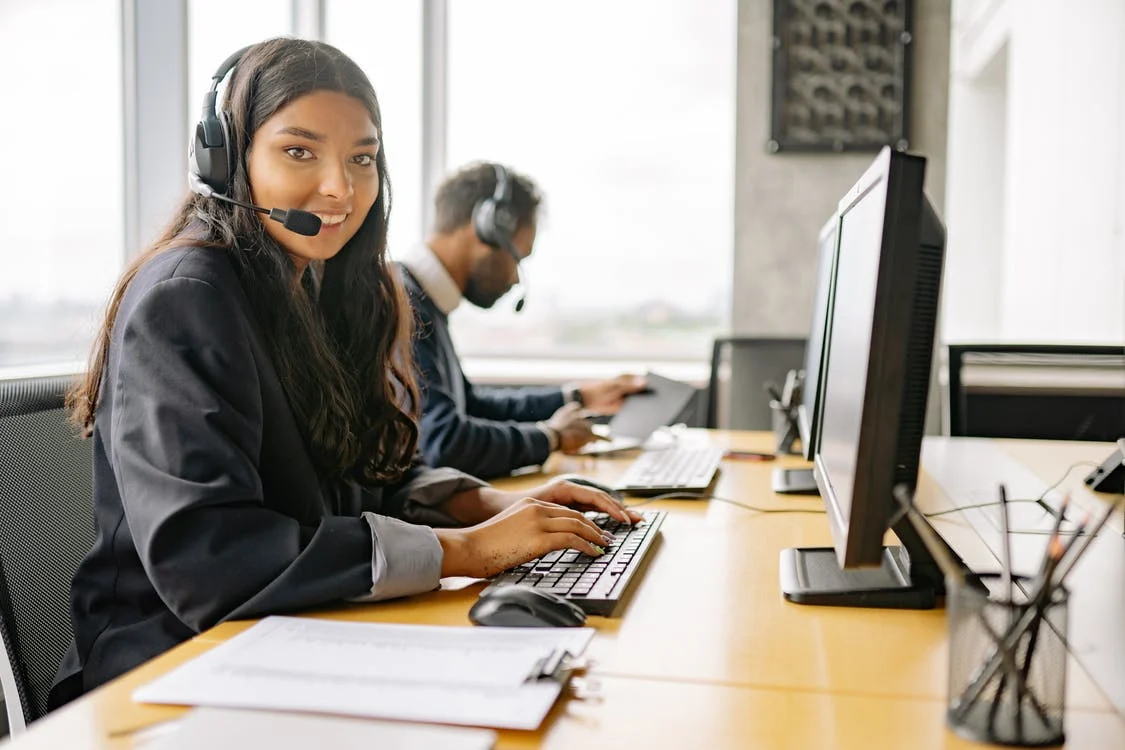 If you are someone who's wondering whether you should go for outsourcing your customer service or not, you are in the right place. Read on to find out how your organization can benefit from outsourcing customer service.
How can outsourcing customer service benefit you?
Customer service outsourcing is a cost-saving decision for the company. But the risk of being deprived of branding efforts and the personal touch of their customer service sector can be very overwhelming. However, there are various benefits of customer service outsourcing that can easily take away this feeling. They are:
1. Help in taking care of the core competencies
Customer service is a part of any company, while the core products require more attention. Thus, instead of focusing on the product, the focus of the in-house members will be on customer support. However, this process becomes easy with the right customer service outsourcing partner as all the in-house employees can work on the main functions.
2. Contributes to cost-cutting
The most usual reason for outsourcing customer service is its cost-effective outcomes. However, the influence on customer experience and customer satisfaction quality matters as customer relations can affect your sales, causing loss of brand loyalty. This is why one should invest in leading outsourcing companies as they are able to grow customer relationships whilst cutting expenses by planning a strategic approach, aiming at process upgrading, and picking up on the company's requirements.
Moreover, outsourcing reduces the requirement for extra resources like call center staff, devices, executives, and additional workspace. Deducting these expenses related to operating a customer service sector lets you expand the budget for other core business operations.
3. Reduce stress
No business would really want to mess with the customer service division as dissatisfied clients are the biggest horror for any company. Thus, to get rid of such stress, it is better to opt for customer service outsourcing providers for peace of mind.
Leading customer service providers take steps to deal with customers and ensure customer satisfaction. Hence, if you are tired of being disturbed about customer service, then approach a reputed BPO partner who can help you solve such problems in no time.
4. Retain your customers
Communication with clients brings a great chance to make the brand stronger and grow customer relationships. Nearshore outsourcing company have employees who have expertise in customer care services and can bring out the best of customer relationships with the help of extremely talented professionals, creative programs, and various CRM technologies and procedures.
By providing the right and competent management of customer relations, outsourcing service providers can guide you in developing the brand image and retaining your customers.
5. Grow security and compliance
When you choose to outsource business operations, you put all your trust in that company by providing them with your private customer data. Outsourcing companies take extra care by taking precautions to verify the authenticity and ensure adherence. They will carry out extensive checks of the employee's background while hiring customer service employees. Additional steps such as limitations in internet access and restriction in the usage of mobile phones inside the office campus make it easier for the providers to maintain security.
6. Increase in revenue
Customer satisfaction is the next crucial battleground of companies all over the world. Many studies have proved that most companies that try hard to enhance their customer experience are able to see an increase in their revenue generation. Similarly, businesses that don't pay much importance to customer experience are way behind their competitors.
This is because most of the clients focus on how the customer service personnel treats them. Based on that, the customer determines if they want to buy from that business in the future instead of focusing on product or service quality or even the cost of the products. Thus, if you want your business to get more profits, you must not ignore the customer support division, and outsourcing is the best solution.
7. Better customer loyalty
When you hire customer support experts, you will also face a higher level of loyalty within your consumer range. Customer loyalty is the ultimate predictor of future customer behavior.
Conclusion
Customer satisfaction and retention rely primarily on the quality of products or services and the post-sales services offered to them. While you can perfect the product and service you are offering, you can outsource customer service for your organization. If you haven't already utilized the benefits of outsourcing customer service, now is the time to try it!
Personal contact info – slikgepotenuz@gmail.com
Permanent Address :- Montville, NJ
CEO and co-founder at Cloudsmallbusinessservice.com