Why You Should Have A Device Policy
According to BetaNews, approximately 67% of employees are using their devices to perform corporate tasks. It's estimated that the Bring Your Own Device (BYOD) market will be valued at over $367 billion by 2022.
While the adoption of BYOD increases the flexibility of your employees, it may expose your business to several risks. As such, you must develop a policy that will guide the use of personal devices for official assignments. Also, the policy should describe in detail the code of ethics and the rationale that will be applied in evaluating employees working from a location of their choice.
What Is A BYOD Policy?
Dynamism in technology has led to a deviation in the module of operations for many organizations. The modern workplace is increasingly evolving to accommodate remote employees using personal devices to deliver on various business assignments.
To handle the uncertainties associated with this approach, businesses must develop an in-depth document detailing all the rules that employees should abide in before introducing their devices into the organization. These regulations are contained in BYOD policy, and every employee should read, understand, and consent to it.
While this approach is new in the market, many organizations have adopted it and crafted BYOD policies to enhance their productivity while adequately managing their risks. A majority of all global organizations have a BYOD policy document that binds all their employees.
Why Your Organization Should Have A BYOD Policy
There are numerous benefits that you'll get by adopting a well-crafted BYOD policy. The pros include:
Enhances Productivity. Research conducted by Forbes shows that employees are likely to be 49% more productive when using their gadgets. They get a sense of ownership, and they are willing to give 100% of their energy towards the achievement of the company's goals and objectives.
Saves on Training Time. Employees are familiar with the operating system of their gadgets. This makes it easy to use them flawlessly even with minimal training. As a result, your organization will significantly cut on the training budget.
Guarantees Employees' Flexibility. If your organization needs to maintain its competitive edge, you should ensure that your employees are always happy. One of the surest ways to achieve this is by implementing the BYOD policy tactfully. The employees are free to work from a location of their choice and choose their convenient working hours. This motivates them and reduces employees' turnover.
Saves Your Organization Money. Providing all your employees with working devices and desks can be costly. When you adopt the BYOD strategy with the help of a managed it services provider, you'll significantly reduce operating costs which will consequently increase your profits.
However, using a BYOD approach has some cons too. They include:
Security. Your business must guarantee security for all the data accessed through personal devices.
Exit Strategy. All the client's data must be wiped out of employees' devices before they leave. This can be hectic.
What To Include In Your BYOD Policy
You should help the employees to understand that the BYOD approach can expose the organization to numerous cyber-attacks if not adequately managed. If you want this method to succeed, you should ensure that your employees understand it, which will make implementation easy.
Also, the employees must always be obliged to update their operating systems regularly to protect their devices from cybercriminal attacks. If using Apple devices, they can allow automated security updates to ensure that they stay up to date with current Apple Security Features.
Additionally, you must highlight their roles in data security. Let them fathom that they'll play a significant role in protecting consumer's information. To achieve this, Fusion Computing Limited recommends that you should set clear rules on the type of work that can be done on their devices and that which can only be done using the company's devices.
Crucial Components Of BYOD Policy
Employees can use mobile devices to access both personal and corporate sites. As such, you must include clear rules to prevent mixing personal and corporate data, which would lead to a loss of trust among customers. Here are some of the components you should never ignore when crafting a BYOD policy:
Minimum Security and Management Standards. While allowing employees to use their mobile devices will boost productivity, you should evaluate every gadget before evaluation. Always ensure that all the devices meet the minimum security standards to guarantee your data security.
Encryption Enabled Devices. Whenever your employees are not using your data, you should ensure that it's protected from malicious individuals. You will achieve this by ensuring that their devices can be locked when not in use and encryption enabled.
Should Allow Automated Monitoring. While the employees are at liberty to use their devices for official duties, there is a need that you develop methods to monitor the use and sharing of files. Apple devices allow you to use automated MDM tools that restrict device access to specific employees. Also, this tool detects threats and deny employees the right to access until the risk is eliminated.
Notification of Device Loss. Whenever an employee's device is stolen, it exposes the organization's data to risk. As such, there is a need to make it mandatory that employees report loss or misplacement of devices immediately. You should encourage the use of Apple Devices or any other tools that can allow remote deletion of data.
Include the BYOD Policy in HR Employment Agreement. When employing new workers, you must let them know that a BYOD policy exists. This will help them to make an informed decision before agreeing to the terms of employment. As a result, minimal confusion and reluctance in compliance will be eliminated.
If your BYOD policy includes all these details, you can be certain that it will help you to improve productivity, reduce operations cost, and increase employees' satisfaction. This will have a net effect of enhanced efficiency, high customer satisfaction, and improved profitability.
Bottom Line
High technology adoption has brought significant changes in the corporate world. One of the most profound development is the use of personal mobile devices by employees to perform corporate responsibilities.
While this is a positive change, you must develop a BYOD policy to protect your customer's data from misuse. This article will guide you through everything that you need to know about BYOD.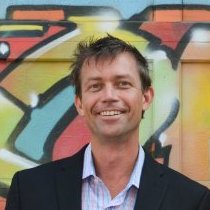 Ken Lynch is an enterprise software startup veteran, who has always been fascinated about what drives workers to work and how to make work more engaging. Ken founded Reciprocity to pursue just that. He has propelled Reciprocity's success with this mission-based goal of engaging employees with the governance, risk, and compliance goals of their company in order to create more socially minded corporate citizens. Ken earned his BS in Computer Science and Electrical Engineering from MIT.  Learn more at ReciprocityLabs.com.