How Can Enterprise App Development Help Your Business Do Better?
Let's be honest, today we just cannot live without our smartphones; can we? Day by day the dependency on a smartphone is increasing. They have now become a tradition because with smartphones we have access to a whole new world. Whether it is catering to the personal need or professional, a smartphone does it all.
Use of Smartphone Amongst Youth
Millennials are attached to their smartphone so much that they are likely to give up activities such as drinking coffee or watching TV than giving up their smartphone habits. With the rise of smartphone technology, the communication barrier has been removed. And since this barrier is removed, today, the generation has a whole different expectation when it comes to efficiency in the workplace. They don't want to get restricted in their office cubicle. They look for more flexibility to obtain more productivity. With the help of enterprise mobile apps, we can achieve this flexibility by working anytime and anywhere we want. Enterprise app development also helps the organization in keeping tabs on potential workers and gets greater business growth.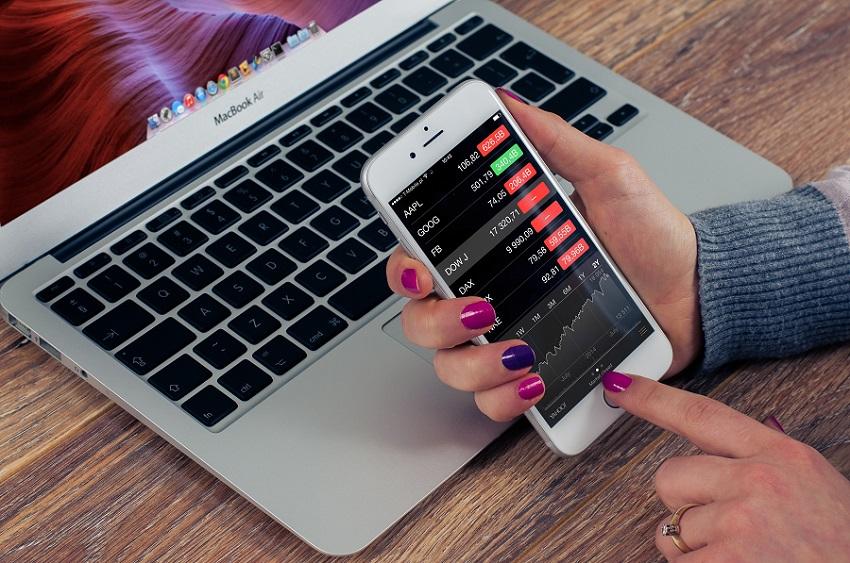 Enterprise App Development- Why?
Enterprise App Development proves to be highly beneficial for achieving the long-term organizational objective. With the remarkable growth in IT sector, all the other industries are growing at a rapid speed. Enterprise app development has many wonderful advantages, some of which include optimizing the productivity, keeping track of business performance, and customer satisfaction. In fact, the dexterity of those enterprise apps let the business organization deliver different solutions easily from a single interface. 
On the whole, it is safe to conclude that the generation today highly depends on their smartphones for personal as well as professional activities. And seeing their importance, many enterprises have turned their focus on providing their employees with the Enterprise mobility.
Enterprise App Development for a Business Organization
Enterprise app has entirely revolutionized the way business organizations work and how effective the communication is within the business as well as with the clients. If you want to streamline your business, you need to keep up with ever-evolving technology.
The Advantages of Enterprise App Development
Typically, enterprise app development allows you to incorporate, assemble, and computerize different operations of the business. The organization that has included the enterprise app has gained major benefits including increased efficiency as well as productivity. The main reason behind this is that with enterprise apps, the employees don't have to be present at their desk to get their daily tasks done. With this mobility, it becomes impressively easier for the organizations to connect with their employees as well as suppliers and partners.
Here are the main advantages of an enterprise app development:
Enterprise application allows the organization to identify and respond to the profitable opportunities effectively.

Enterprise apps are optimizing the management as well as the productivity of the organization.

Enterprise apps help in creating better communication in the workplace as well as the business clients and enhance the support of the management.

Enterprise apps help the employers to get easy information of their employees and thus help in keeping a right track.

Tracking sales is getting complicated day by day; with Enterprise app, one will be able to get easy access to the sales record.
Many business organizations are using enterprise app to expand their business by stepping towards the web and mobile based applications. By offering effective solutions to the problems, apps have become an easier way to collaborate with the team and providing them the capability to access information without the restriction of location and encourage the staff to do better in order to facilitate both individuals as well as the growth of the company.
I am Ankit Patel, A project analyst at XongoLab Technologies, specializes in providing topnotch mobile apps development services. I am also managing the company as well client's content writing department, where I write about the new & upcoming technologies as well as some useful IT related topics like apps, web, design & IT business. I am a complete Technology addicted person & like to creating quality and helpful content and sharing it with readers.