Introduction to Ransomware and How to Protect Yourself from This Threat
A massive cyber-attack has wreaked havoc and hit millions of computers on May 12th. A wide assortment of universities, hospitals, companies, and governments in more than 150 countries was hounded by this cyber-attack.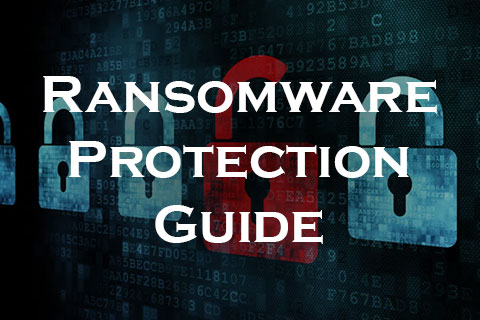 It infected targeted computer systems and demanded ransom in return for unlocking the systems. According to Chinese State media reports, this malware has affected more than 40,000 businesses and institutions including Britain's health care providers (NHS).
What is Ransomware?
Known as one of the most malicious computer malware, Ransomware is designed to block access to the computer systems and demand ransom in return for its recovery. This malware holds a computer hostage and provides the decryption key only after a sum of money is paid by the victim. Ransom is paid in bitcoins so that the identity of the cybercriminal is kept hidden and concealed. It is observed that in all these recent ransomware attacks, money demanded by the attacker was approx. $300 to $1000 per machine.
How is ransomware delivered?
Ransomware is known to be one of the most critical issues when it comes to IT security and concerns. Reports say that a majority of ransomware is transferred through the web and more specifically through phishing emails. These fraudulent emails include attachments which, when opened by the user infects the targeted computer and blocks its access.
Majorly, there are two types of ransomware:
Encryptors – It uses state-of-the-art algorithms for blocking system files and thereafter, asks for payment in order to decrypt the data. Examples of such ransomware include Locky and CryptoLocker. Encryptors are the most widespread and destructive ransomware.
Lockers – When a user is locked out of his or her operating system and access to their files is blocked, the ransomware used is known as lockers.
Both these types of malware encrypt the computer data and make it impossible for the user to access the files until the ransom is paid. If you deny offering the initial payment within the given period of time, then the payment amount increases and you get a warning regarding the permanent and possible destruction of the data (in case of non-payment).
Does antivirus detects and protects the data against ransomware?
Standard antivirus software aren't strong enough to protect computers from the latest versions of malware. If an individual installs a free antivirus software, it is most probably not equipped to safeguard the device.
Sometimes a paid and valid antivirus can also fail to detect the ransomware. Malwares are backed by potent evasion tactics that allow them to – dodge cyber security professionals, stay secure and undetected by antivirus tools, and stay hidden from law enforcement agencies.
Prevention methods
When we talk about Ransomware, awareness, and prevention are the two best strategies to combat the attack.
It is much easier for the cyber criminals to attack home users because they don't have the data backup. Hence, if their devices are locked, then they have to pay ransom to get important data (pictures, documents etc.) back. Users are unaware of cyber security solutions and rely completely on antivirus software which does not provide comprehensive protection against ransomware.
Most of the time businesses are on the topmost list of cyber attackers as multiple machines can be affected through the same network.
To make sure that your business remains safe and untouched by malware, one should emphasize on the following prevention methods:
1. Backup your Data
Considering the fact that ransomware has attacked more than 40,000 businesses throughout the world, every company should make sure to have at least 2 copies of their crucial data on different mediums or platforms. In this case if any malware affects your computer, then at least the critical data can be retrieved for future use.
Either you can keep a copy of your data on external drives and USB drives or on the cloud. Also, while saving it on the cloud, make sure that the auto sync option is not always on as it increases the risk of transferring infected and scammed files from your personal device to the cloud. Get well-versed with the Microsoft's new security updates.
2. Updating PC is very necessary
Ransomware attacks have created chaos in the IT sector. It has been noticed that these recent attacks primarily affected systems that had the old Windows operating systems such as Windows XP etc. You can protect your devices against such threats by updating the operating systems on a regular basis.
Install the official Windows patch (MS17-010) https://technet.microsoft.com/en-us/library/security/ms17-010.aspx, which closes the SMB Server vulnerability used in this ransomware attack.
3. Use cloud-based SaaS digital workplace solutions
Cloud-based solutions enable businesses to externally host applications where it is the responsibility of the vendor to handle data storage, backup, and security. Cloud solutions and SaaS providers endeavor to invest in security solutions for providing the best possible services to the business owners. It not only keeps your critical business data safe from hackers and cyber criminals but also enhances productivity and efficiency.
In this tech-driven world, a wide number of organizations are seeking business communication and productivity tools that can help them achieve their goals. There are many digital platforms that are created to drive productivity, improve efficiency and support mobility and security. Here are some of the security benefits of these applications:
Communication and chat applications – These apps are designed to replace the inefficiencies of emails. Also, as they are less accessible to outsiders, security and data protection is assured. Providing seamless and real-time communication, an enterprise chat application lets you stay connected with colleagues through mobile phones and the web anytime, anywhere. Less prone to phishing tactics and a secured place for your business data, chat apps such as Slack, HipChat, Connect by eWorkplace Apps, Microsoft Teams, and Workplace by Facebook are full-fledged tools to opt for.
Intranet – It streamlines the overall management process while creating a decent flow of communication within the workforce. It protects your business data on the cloud and keep everything secured in one place. SaaS-based intranets are backed by latest security features and are updated regularly by the product vendor. It lets you centralize your business data and makes documentation a hassle-free task.
An intranet is the backbone of modern workplaces. In this era, where Ransomware is hitting millions of computers across the world, businesses look forward to including these digital platforms for smooth and steady functioning.
How BizPortals 365 can help?
BizPortals Office 365 intranet is more than just an intranet solution that is built on SharePoint and Office 365. It is a business collaboration application that offers enterprise-grade security features, cloud-based data storage, regular software and security updates. These are just a couple of benefits that BizPortals 365 offer.
1.Secure access
Built on SharePoint and Office 365, BizPortals 365 is less prone to external threats because it can only be accessed by the employees of your company. External users cannot access the business data which assures security.
2. Information Repository
Bring your critical business information in one place by being a part of this digital market. It comes loaded with pre-built modules for HR management, document management, team sites etc. This makes the overall managerial work easy and less time-consuming. You can also integrate your business applications such as CRM and Office 365 with BizPortals 365 and store, organize and manage information, ideas, reports, forms, documents in one secure place.
3. Broadcasting tool
BizPortals 365 offers News and Announcements & Employee Center features that informs the employees about important events such as software updates, alerts about malware threats, precautions, and other notifications.
Bottom Line:
Due to the massive surge of ransomware attacks in the world, businesses have witnessed excessive extortion and problems regarding the unsecured use of business data. Hackers and cyber criminals are using more innovative ideas and tactics to hack the business accounts for ransom. Keeping this in mind, businesses need to stay vigilant and use new and updated technology and backups to stay away from such attacks.
Shivani Shelke is a well-versed writer who is passionate about writing on a variety of topics such as technology, entrepreneurship, communication, Office 365 intranet and so on.