Able2Extract Pro 12 Review: Powerful But Affordable PDF Solution
Choosing the right tool for handling PDF files is very important if you are regularly using the PDF in your document workflow.
We got our hands on Able2Extract Professional 12: an affordable PDF solution that comes with all the bells and whistles of the most expensive alternatives. It also stands out as one of the rare cross-platform options that is available for Windows, Mac and Linux OS.
Without further ado, let us now see what Able2Extract offers in terms of PDF management features and how it can help you save lots of time on PDF related tasks.
Create PDF
With Able2Extract Professional you can create PDF from any printable format. The software installs lightweight PDF printer on your computer, so you can print PDFs directly from the apps you use for electronic document creation and editing, such as Microsoft Word or AutoCAD.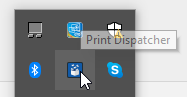 You can also create PDFs from Able2Extract's interface. Just open the printable file directly from the software's interface and it will be automatically converted to PDF. All you have to do is save the newly created PDF.
Able2Extract also lets you encrypt and password-protect PDFs. PDF creation options can be accessed through View menu. Saving those options as default means that Able2Extract printer will apply your settings every time you print to PDF from any app.
Edit PDF
Editing PDF is by no means an easy task. After all, they are made to stay and look the same on every device. That's why PDF editing features are the most challenging for PDF solution developers. However, Able2Extract Professional allows you to edit PDF in various ways.
You can modify PDF content by editing and formatting whole paragraphs of text, adding vector shapes or images, changing fonts and alignment. You can also rotate individual PDF elements.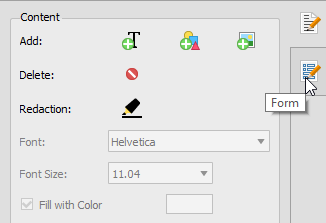 When it comes to PDF pages, with Able2Extract Professional you have the ability to delete, move, rotate, resize and scale them, split and merge PDF files, and insert blank pages.
Furthermore, you can create, edit, and fill in PDF forms, and add custom Bates numbering.
Annotate PDF
If you have the need to collaborate on PDF files, Able2Extract provides you with various annotating options.
You can suggest edits to PDF text by using underline, highlight, and strikethrough options. Insert comments via sticky notes or caret, add attachments and links to your file, or make a personal mark with stamp and watermark features.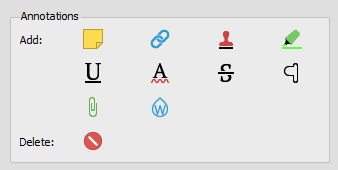 Every annotation option will create its own message board in the comments section where you can see the progress and status of individual suggestions, thus making PDF teamwork as easy as it can be.
Convert PDF
You can convert individual, native PDF files to more than a dozen of popular file formats such as MS Excel, HTML, or JPEG in a simple 3-step conversion process, but you can also extract data and content from scanned PDFs with built-in OCR and convert whole directories of files using the batch conversion option.
Custom PDF to Excel feature is worth mentioning because it gives you full control over extracting tables from PDFs.
Verdict
Considering all available PDF features, Able2Extract is surprisingly easy to use. The PDF conversion output is accurate, even when extracting content from scanned, image PDF files. It goes without saying, but as a desktop software it doesn't require the Internet connection and performs all tasks locally without sharing your files with remote Internet servers.
Therefore, if you're on the lookout for an all-round PDF software, that does the job well and that won't drain your budget, do consider Able2Extract Professional.
Personal contact info – slikgepotenuz@gmail.com
Permanent Address :- Montville, NJ
CEO and co-founder at Cloudsmallbusinessservice.com