One-stop Toolbox to Boost Your Video Processing Business – VideoProc
Tiktok, YouTube, Instagram now are the biggest video influencers business market. To promise your efficiency of video content collecting and creating, a reliable and complete video processing toolbox is in need. Today I want to introduce this complete video processing toolbox for you – VideoProc.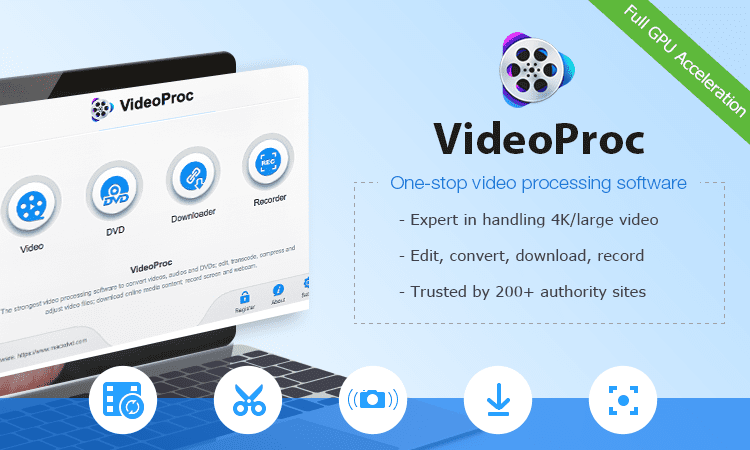 VideoProc is one-stop video processing software to edit, transcode, resize, enhance 4K/large-sized videos with full GPU acceleration on Windows & macOS. The lightweight but powerful video editor can help video creators to polish any video clips easier to fit YouTube, Instagram, TikTok and more. Meanwhile, it also reduces large sized 4K/HD/HEVC video footages without quality loss. By using full GPU acceleration tech, all video processing work will be finished at 5X faster than others. With a well-designed and intuitive UI, VideoProc offers other features to save online UGC video contents, record desktop/webcam and convert DVDs.
Newbie-best Editing Features
As a light-weight video editor, although VideoProc does not provide non-linear editing and key-frame effect in depth, it actually packs in all the basic editing that you would need to come out a stunning videos for your start of video creating, which includes cut, crop, merge, split, rotate, resize, subtitles and etc..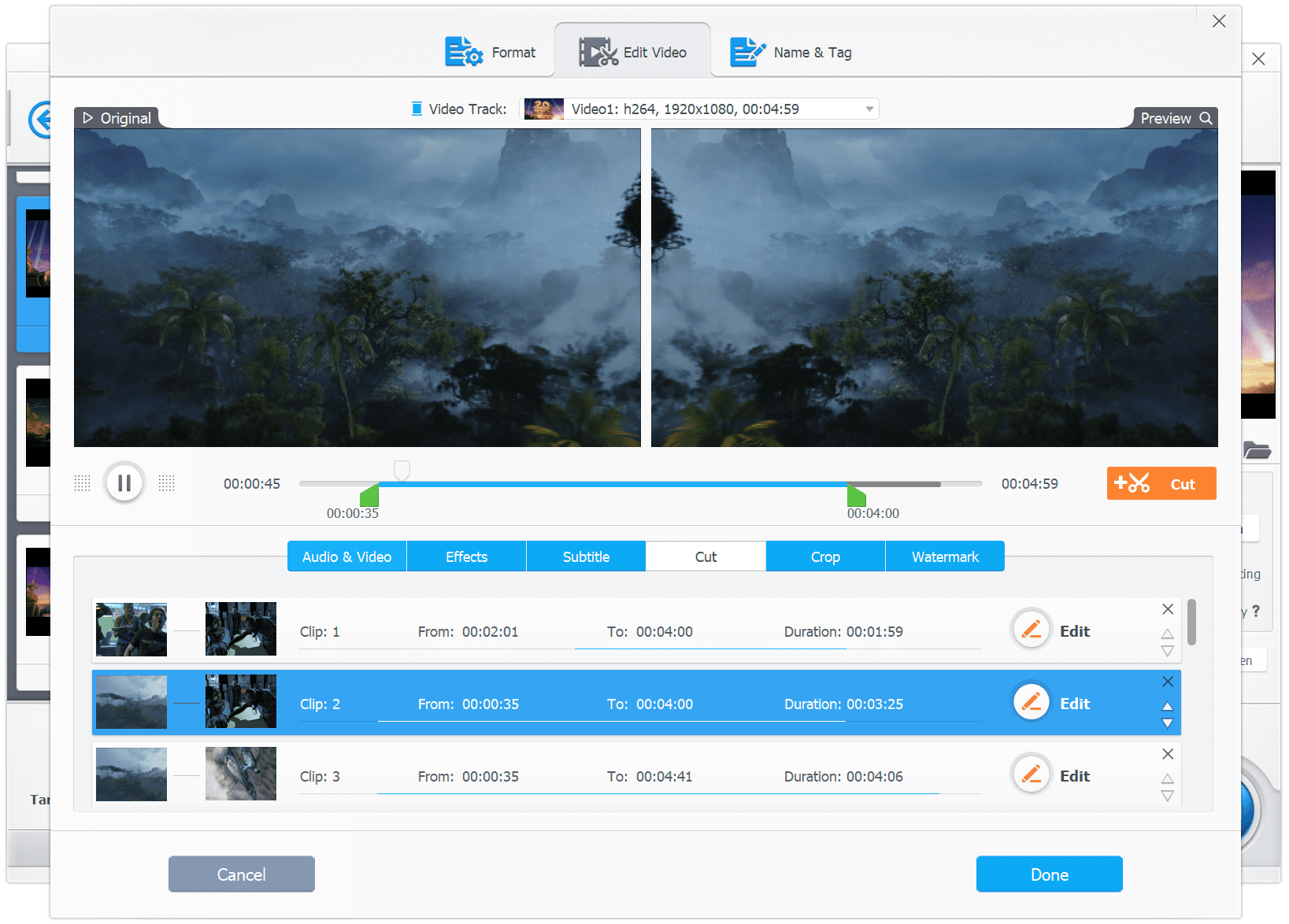 Powerful Format Conversion
Format conversion is one of the most competitive sparklight in VideoProc. It supports over 370 input codecs and more than 420 output formats making it the most versatile video processing tool that lets you quickly build your video business on any video platform.
Download and Record
Thanks to VideoProc's built-in download engine, I don't need to go to the online video download sites to get my video elements any more. With its 4K/HD downloading, it's helpful to merge and make a legible video. Also, it really saves time when you have to download a video tutorial to learn how to run your own small video business because it supports 1000+ user-generated video content sites, including live-streaming videos. In addition, if you have a demand to create videos about computer operating, VideoProc may give you a big surprise to record screen and webcam, which support chroma key recording.
In conclusion
If you are looking for lightweight video editing software that offers you all the features and tools you would need to create fancy quality video for your small video business. Its GPU acceleration feature makes it stand ahead of the crowd so you should not have an iota of apprehension in your mind regarding the choice of VideoProc. It's easy to get started with this tool and it offers you unlimited creative options.
Now enjoy the limited chance to free get the VideoProc license and halloween discount.
Personal contact info – slikgepotenuz@gmail.com
Permanent Address :- Montville, NJ
CEO and co-founder at Cloudsmallbusinessservice.com