10 Ways to Train Your Restaurant Employees for Great Customer Service
Within the hospitality industry, great customer service is critical. Providing excellent customer experiences that stand out is what will hopefully have them returning for more. For restaurants, training your employees can help contribute to the experience and satisfaction your customers have when they first step through your doors.
Whether your customer service is a problem area or you're simply looking for more ways to better your employees approach to customers, it pays to invest in training.
In this article, we'll be sharing ten ways to train your restaurant employees for great customer service and the benefits it brings.
1. Develop an efficient onboarding process
The secret to hard-working employees and great customer service starts at the very beginning. When you recruit a new hire, it's good to have an efficient onboarding or orientation process in place. If this isn't the case, then you'll definitely want to develop one for current and future hires.
It goes without saying that having a proper onboarding process is essential. Research done by Glassdoor found that organizations with a strong onboarding process improve new hire retention by 82%.
By giving your staff all the knowledge they need to get the most out of their role when in the workplace will benefit everybody, including your business.
2. Look at your current training methods
Before you go developing and bringing in additional training methods, it's good to look at what already exists.
When you're running a restaurant, you want to continue training new staff and improving on the previous methods. These existing methods of training may be outdated or there might be skills and experience that newer employees need to attain.
A training plan is, therefore, a great way to help keep all your employees at the top of their game. Whether it's focusing on hosting, food preparation to bartending, these are all areas that could be structured into the plan. There are plenty of employee training templates that you can get online and add to your training files for future use. However, you do want to update these files where and when it's necessary.
3. Provide guidance and observation
Every employee is different and so when it comes to managing or training your staff, it's good to tailor the training to suit their needs. A lot of employees will appreciate guidance in what they're doing on a daily basis. It might be asking for advice on troubleshooting the sale system in place to getting assistance on how to hold the trays properly.
Other employees might be worthwhile watching from afar. Sometimes observation can help those in charge of training spot where problems are occurring. This might be for one particular employee or it could be an issue that's discovered across the rest of the workforce too.
With a lot of employees not believing that they're reaching their full potential, 74% according to The Learning Wave, it's important to step in. Providing the guidance that some might need and observing others, can help target those pinch points where additional training is required.
4. Implement a POS system
A POS system, or otherwise known as a point of software, is a central hub that can provide everything you need for sales and inventory. In the hospitality industry like a restaurant, POS systems are used to take orders, to manage bookings and to track tabs as well as any correspondence from the bar or kitchen.
These systems have digitalized processes to make tasks easier and to provide more efficiency in the workplace.
POS systems for restaurants are becoming more popular and they can be helpful in monitoring your employees.The system can help keep an eye on how hard staff members are working and which ones are pulling their weight more so than others.This can find solutions that the business needs to apply to employee issues within their skills, experience and training.
5. Provide external training
Sometimes, the workplace isn't a suitable environment for training. It can often be beneficial to take your staff training away from the venue and to go elsewhere. For example, if you're trying to better the services that your bar staff provide, then they may need to go to some cocktail masterclasses or receive training from experts of fine-dining.
Whatever it is that your staff are lacking, don't be afraid of stepping your employees outside of the workplace in order to get the training needed. It may be a welcome change to the environment that they're usually in and it may inspire them to find new ways to enhance areas of your restaurant to go and visit others.
6. Reward your top employees
Rewards and recognition can go a long way in business. A report done by Gallup found that only 3 in 10 employees in the last seven days have received recognition or praise for doing good work. This isn't a great deal in the grand scheme of things and likely contributes to a lack of productivity in the job and care for it.
By rewarding your top employees, you're showing the rest of the workforce that rewards and recognition do come when you work hard. It also gives those top employees a reason to maintain their working efforts.
Great customer service starts when your employees are engaged and they are willingly wanting to work hard. These rewards don't need to be anything substantial either, just a small something to give thanks to those who have gone the extra mile.
7. Organize mystery shoppers
Mystery shoppers are those who go undercover to report back on how well your business serves it's customers. They'll act like any regular customer but they'll be observing and marking down their experiences to deliver back to you.
It's good to organize these mystery shoppers when you feel like improvements need to be made or you want to see how employees are behaving when out of sight of seniors or the business owners.
When organizing a mystery shopper, you can outsource these services or you can find someone to do it for you and that you know personally. Either way, make sure you have a good feedback form for the mystery shopper to fill in.
8. Perform employee evaluations
Performance evaluations can really help communicate your concerns or your positive response in regards to the employee's work. Every employee should be given some feedback, at least on a yearly basis. The reason for this is that it gives them some goals that they can work on and it shows them that the business cares about the progress they're making.
68% of employees that receive accurate or consistent feedback feel fulfilled in their jobs. It provides many employees with a positive and engaging work environment that will likely enable them to stick around longer.
One of the main issues for many businesses but particularly in hospitality is that employee retention rates will be lower due to unhappiness in the workplace and just the nature of the business. So in order to keep hold of more staff, give them feedback on their work regularly.
9. Create team-building exercises
Within a restaurant, you have a lot of different teams all working together to help contribute to the customer's experience. That's why it can be helpful to create team-building exercises and to conduct away days for your whole workforce. It gives them an opportunity to bond where they likely wouldn't have if this wasn't in place.
Team-building can lead to more unity in the workplace and it can certainly help towards giving better communication. There are lots of team-building exercises that are available online to utilize if you're stuck for inspiration.
10. Get real customer feedback
One way to check that the customers are happy is by asking for customer feedback. This can be done through feedback forms online or you could give them a little survey or call-to-action leaving a review on a site like Trustpilot. Trustpilot can be a trusted source for new customers to discover who you are.
This can do two things, it can provide you with more insight into how good their experience was and it racks up more interest in your business because of all the wonderful reviews you'll hopefully have to show your value as a restaurant. It's important to get real customer feedback as this can help to understand what you can do to improve the experience.
The benefits of training your employees
There are many benefits to training your employees when your business operates in the hospitality trade. The biggest one is that it contributes to your customer's experience by making it a positive one. With fantastic customer service, it can almost make up for unsatisfactory occurrences that happen.
You can also provide a lot more happiness in the workplace by providing training and it gives certain employees, the opportunity to really excel.
If you're trying to improve your workforce's potential both individually and as a team, it can be helpful to implement training. It's an investment that will pay off in order to provide your customers with the best experience possible.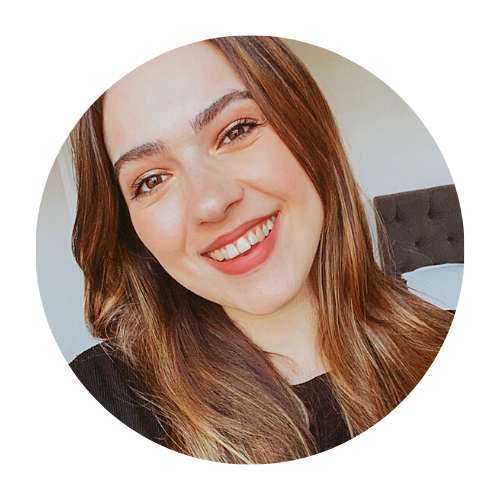 Freelance writer for many clients across multiple industries. Natalie has two years of copywriting experience. Natalie has a wide range of experience copywriting for web pages for businesses across many industries. She's also an owner of two blog websites and a Youtube content creator.