Best Software For Improving Communication In Small Businesses
Starting a business is one of the more difficult challenges that life has to offer. Such an endeavor requires a high level of dedication and many long hours that are often not compensated for in the first three years.
Over the last few decades, the role of technology, specifically software, in the workplace has increased exponentially. To start a small business in 2020 requires the use of a great number of software for ordinary, day-to-day, functions. Accounting, billing and invoice, hour tracking, as well as productivity measuring software are all examples of this.
Below is a brief overview of some of the most useful software for small businesses in 2020.
Slack: Slack has become an extremely popular small business tool. Whether it be students using it for group projects or small businesses using it to save time on communications, its usefulness can not be understated.
Slack is a simple, easy to use, multifaceted communication tool. Once a user signs up they can either create or join a team of other users. This team can then be further divided into different channels. These channels can be made public or private thus creating further specialized communication channels.
Slack also allows users to upload a variety of file types such as Word/Google docs, PDF, JPEG, and MOV. It is a more fluid and easy to read alternative to email correspondence or traditional instant messaging.
Because of the way Slack improves communication between coworkers it allows conversations to become more dynamic and more productive. This increased productivity ultimately results in saved time.
G Suite: Technology has changed how we communicate. "40 years ago communicating with someone after hours would have required picking up the phone and engaging in a conversation with the person. While there is nothing wrong with this it has its limitations. Documents, videos, datasheets, or photos could not be sent. Whatever there was to be discussed had to be discussed at that moment. It's not like today where one can send a coworker a report and it sits there in their inbox until they have a chance to read it. Different communication capabilities require new communication tools." writes Anne Belview, a business writer at Britstudent and Nextcoursework.
G Suite by Google has released several industry-leading tools that help small businesses communicate and share information. Examples of this would be Gmail, Drive, Photos, Maps, and many others. The bundling of these products into one integrated communication and IT toolset is G Suite.
G Suite users can create a document in Drive and have it sent as an attachment in Gmail. Once everyone has had the opportunity to read and review the sent material they can have a Google Hangouts session to discuss it. The Notes application can also be utilized to write down thoughts, comments, or important information. The productivity of G Suite comes from the way in which all the different applications are integrated into one cloud-based system.
Asana: Asana is a relatively new SaaS cloud based communication and organizational tool that is being used by small businesses around the world with great success. The principle goal of Asana is to improve team collaboration and help manage projects.
"Asana is based around teams. Teams can create projects in which deadlines can be created and all relevant information can be stored" writes Jon Archibald, a web developer at 1Day2write and Australia2write. Where Asana stands out is it allows information, such as documents, videos, photos, etc, to be organized intelligently. Traditional email is not a productive tool for project management. While all the same files can be sent with email they are not organized in any meaningful way. Documents are not stored with the projects to which they pertain. This results in wasted time as people search their inboxes for specific documents or files. With Asana this type of issue does not happen.
Conclusion: Increased means of communication does not always result in improved communication. Without an integrated communication system important documents and files end up being scattered across different communication mediums which causes disorganization and leads to poor time management. Small businesses, especially those just starting, cannot afford to lose time and money simply because they are using improper communication tools.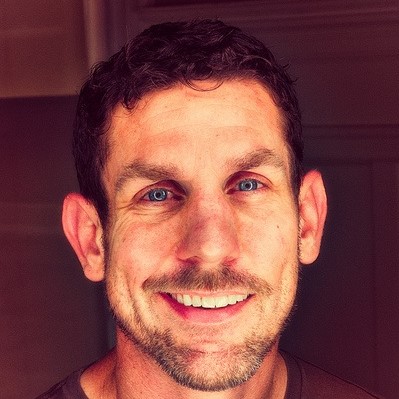 Michael Dehoyos is an editor and content marketer at Phd Kingdom and Academic brits. He works closely with companies and organizations to develop personalized marketing strategies to reach more clients and grow brand recognition. He is also a writer and has contributed to several publications. Most of his work can be viewed at Origin Writing.