COBIT & RIsk Management
Risk management refers to techniques used in the identification of risks which are likely to face businesses and firms. Enterprise Risk Management (ERM) on the other hand, covers more than risk identification. It takes a step forward in providing measures which mitigate possible risk/threats to permit the normal continuation of business operations. Examples of such potential risks include natural disasters, cyber-attacks, system failures, and data loss.
ERM offers several advantages to a company. An organization has higher awareness about risks, which helps it to respond swiftly in difficult times. It boosts the company's confidence in issues relating to the achievement of strategic objectives. The consortium can adequately comply with legal and regulatory requirements. It also improves the effectiveness and efficiency of operations.
Considering IT is a key aspect in all organizations, risk management stands as one of the most significant processes for most consortiums. With recent advancements in technology has come an upsurge of cybercrime cases. Modern day hackers have found better techniques to get unauthorized access into your information systems. Thus, if you don't have robust, secured IT systems, hackers are likely to gain undue access to your data.
An excellent example of a cybercrime-gone-sour is the security scandal that hit the Sony Company. The attackers compromised the electronic giant's systems by breaching servers and copying several emails, plus personal data.  Two years down the line, big companies such as Honda and the United Kingdom's National Health Service underwent a similar event, caused by the WannaCry ransomware.
It appears undoubtedly impossible to mitigate all possible cybercrime attacks, but it is achievable to prevent a great number of them. The ideal way to get prepared in the fight of cybercrime is by adopting a well-designed enterprise risk management program. The idea behind ERM is having a policy which will guide the company in safeguarding systems and data.  While the company implements the plan, COBIT's usefulness shows its handiness in risk management.
What is COBIT?
COBIT is the short form for Control Objectives for Information and Related Technologies. Launched by Information Systems, Audit and Control Association (ISACA), COBIT usefulness applies in the information management sector. It's a framework which mainly deals with governance and information management using the planning, development, and implementation strategies.
COBIT has gone through some significant improvements since its beginning. COBIT's first version came out for public use in 1996. The second version, which followed through in 1998, observed the framework past the auditing society.  ISACA's third version, which transpired in the 2000s, accounted for Information Technology Management and information governance system.
In 2005, COBIT 4 launched, and shortly after COBIT 4.1 came through in 2017. These versions contained more information relating to governance encircling communication and information technology. Not long after, COBIT 5 launched in 2012, and later in 2013 ISACA improved it by releasing an add-on to the 2012 version. Advancements in COBIT 5 offered business sustainability by revealing more information about data governance and risk management.
Currently, businesses are using COBIT 2019. The ISACA announced of an updated version the previous year but later ditched the existent version number for COBIT 2019. According to ISACA, COBIT 2019 is an enhanced model, which is more fluid and frequent to updates. It was mainly developed with the aim of building governance strategies that are not only flexible and collaborative but also those that focus on the latest, changing technology.
The reason for the development of COBIT was so that managers in the organizations can traverse existent gaps between business risks, control requirements, and underlying technical issues. In simple terms, COBIT is a customary guideline, whose applications are available for use by all organizations maintaining information systems to guarantee reliability, quality, and control.
Risk is unavoidable. No one can prevent it from happening, and for this reason, all companies should take risk management seriously to remain in operation.  Potential risks must not always have adverse outcomes.
They can also bring up opportunities that have a positive effect on the business. Using a well-developed risk management process enables you to take into account any form of an outcome, whether positive or negative. COBIT application makes it easy to cope with any sort of risk and possible influence on your organization, plans, as well as the information system.
The Start
Initially, COBIT started as a tool with an objective of assisting financial firms in their auditing. Later, COBIT applications spread out into covering other businesses outside the IT field. Currently, COBIT serves information policing and IT management strategies, which fully cover the risk management processes.
COBIT 2019
COBIT 2019 is the modern version amongst all other versions. It has a perfect integration to various companies' architectural frameworks which includes TOGAF and IT Infrastructure Library. The version is useful to business organizations with the aim of uniting business processes together while still taking care of risk management, policing and safety.
Up until recently, few companies paid focus to cybersecurity. For now, most companies are in their early days of cybersecurity observance. COBIT can be useful to such companies by helping them in the identification of risk management and policing concepts. Its design will allow business organizations to remain flexible while developing techniques for information governance.
COBIT 2019 Goals
To offer better support for decision making by incorporating distinct, collaborative features

To effectively measure the IT performance plus alignment with the CMMI

To provide regular updates on an undulating basis

It focuses on factors and areas that offer clarity when developing a governance structure for business needs

It allows organizations to receive feedback from global governance so that it can stir faster enhancements and updates.
COBIT framework
ISACA designed the COBIT framework with an aim to ease the interdependence between Information Technology infrastructure and the business goals. COBIT aligns the two through the provision of metrics and models. This help determine achievements while still taking into consideration the role played by IT procedures in the business. COBIT's most significant responsibility is in the designing and organizing, delivery and provision of support, acquisition, and implementation, plus management and appraisal.
A Tactical Solution
COBIT is a great tool to use during risk management. It is an ideal tool especially when your goal involves following policies and standards or when you have a particular strategy for the company's IT. Another helpful factor for using COBIT tool is that it simplifies systems. COBIT application brings together various business processes to bind the existent gaps in your organization. As the IT department are mostly separate from other entities, COBIT helps unite it to the other departments.
COBIT framework is significant in IT risk management improvement.  It calls for the use of the best practices necessary in achieving ideal governance and control of technical processes. Through it, the interaction between the organization's strategic goals and IT systems becomes more aligned and integrated.
COBIT framework makes it straightforward to determine the ROI (Return on Investment) of your IT projects. Determining the ROI of your company is a significant aspect which makes a difference, especially when aiming to meet your business objectives.  Finally, adopting the COBIT framework is helpful in the achievement of your organizational goals while still monitoring security and adherence to security measures.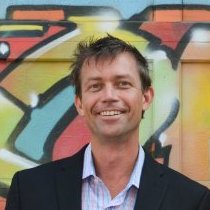 Ken Lynch is an enterprise software startup veteran, who has always been fascinated about what drives workers to work and how to make work more engaging. Ken founded Reciprocity to pursue just that. He has propelled Reciprocity's success with this mission-based goal of engaging employees with the governance, risk, and compliance goals of their company in order to create more socially minded corporate citizens. Ken earned his BS in Computer Science and Electrical Engineering from MIT.  Learn more at ReciprocityLabs.com.