Digitalization in Small Business: 5 Myths About Technologies
Many entrepreneurs try to avoid the digital transformation of their businesses: they think that this will require an unbearable investment – both money and time. For example, an extra team of professionals that will install, configure and maintain new systems – and all this for the most amazing pay.
But what if we say that this is not true? We will also try to dispel other misconceptions that small business owners have.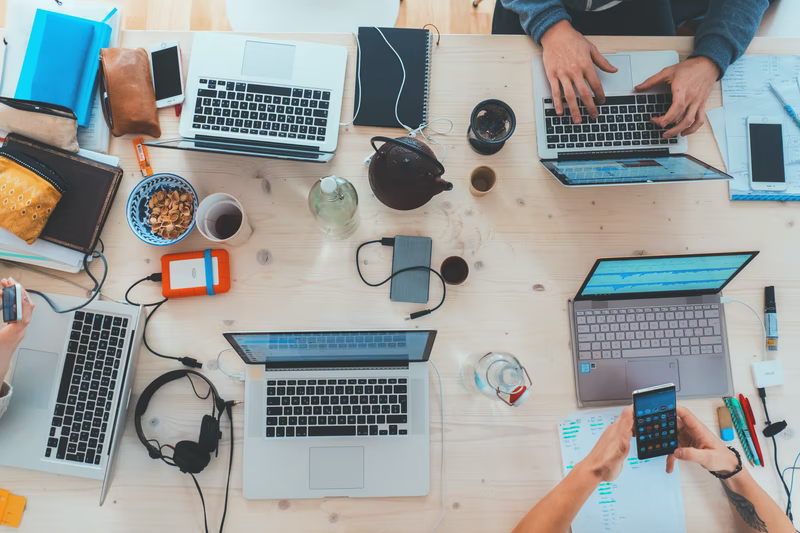 Myth #1: Digitalization relies on the latest or disruptive technologies
The fastest effect from digitalization is provided precisely due to traditional operational and strategic technologies, and not augmented reality or machine learning. Let's not argue, they are of great benefit so don't ignore addressing top 10 website design companies to implement some trendy tech if you possess a budget. However, the main gains in digitalization come from proven operational (networks and databases) and strategic technologies (ERP or CRM). In other words, the desired impact is often easier to achieve with the use of widely used technologies than with the help of the latest ones, not yet available to most potential customers.
However, many leaders ignore this obvious thing. They believe that it is necessary to introduce another "blockchain" ASAP because it is hyping. But its effectiveness is often difficult to predict, and the tool itself is not yet sufficiently developed to have a serious impact.
Myth #2. It's expensive and time-consuming to create your own website
Surprisingly, many companies don't have a website or online store. And this is at a time when the demand for online communication is constantly growing!
Some entrepreneurs believe that the site is not needed, others think that it is expensive and difficult. But you can create a website in one day using ready-made solutions. Today there are many services – site builders (like Readymag or Tilda) or specialized online store builders (Ecwid), where instead of complex programming you perform the designer's functionality. There are ready-made templates that allow you to independently and very simply add the necessary content blocks to the website.
Launching such a site won't require strong investments and will allow you to quickly test the hypothesis of demand for online sales of your goods or services.
If you still think that creating your own website is a mess, delegate the task to professionals like https://www.qulix.com/services/frontend-development-company/. Believe us, the site is important. Thanks to it you can gain the trust of potential customers, even if this is an ordinary one-page site.
Myth #3. Bots will replace employees and kill business
Often there is a situation on the market when a small business has a website with a feedback form, but there is no time to process all applications that come through this form. There is an opinion that the only working way is to hire a manager who will sit on the phone or answer emails. So today this is no longer the case because there are chatbots.
This is a program that, using artificial intelligence and machine learning, simulates the behavior of a real person. Such a program has enough "brains" to perform the most basic tasks of interaction with clients. Such a bot doesn't need a salary, weekends or holidays, it can work even at night, while its owner, that is, the business owner is asleep.
What kind of business-killing is this? Continuous help and benefit!
Myth #4: For a team to work effectively, it must be personally supervised
In the pre-Covid era, when all people worked in the office, many business owners tended to maintain tight control over their subordinates. It seemed that if the employee was under the radar, he would completely relax and stop working effectively. However, with the onset of the pandemic and the transition to remote mode, it became clear that the effectiveness of this format doesn't decrease. This is because there are many ways to control a team remotely.
All sorts of planners and task managers like Jira or Trello will help you effectively set, time-estimate, prioritize and distribute tasks among employees, without even meeting them in person. They also allow tracking their progress.
Myth #5: It's difficult to manage many digital services at the same time
Well, the developers have foreseen this problem: there are already special integrative platforms on the market that allow you to bring many processes together. For example, combine Google Sheets, Slack, Trello, Facebook, and other applications and tools in one window. It seems complicated only at first glance, but in reality, it makes life much easier if you correctly integrate such services into your daily routine.
Final words
Obviously, digital transformation is a trend that should be taken up seriously. Over time, you'll understand that digitalization is not an obstacle. And even more, it shouldn't be approached with skepticism, considering transformation as an expensive, time-consuming project.
Personal contact info – slikgepotenuz@gmail.com
Permanent Address :- Montville, NJ
CEO and co-founder at Cloudsmallbusinessservice.com