How to Simplify the 7 Key Tasks in Payroll Processing?
Small businesses tend to stay lean to start with, but many may still find themselves in a situation where save costs in any way possible is necessary. However, it might not be a wise choice to take the do-it-yourself manual approach in the payroll process.
Payroll might seem like a simple and easy process in general. There's a lot more than just calculating employee's salary and overtime payout.
Below herewith the 7 essential tasks in payroll processing and things can quickly get complicated and takes time if it is not organized well.
On-time salary payout – Paying employees consistently and on-time demonstrates your company's financial stability. It also impacts employee morale and trust in your business.
Employee onboarding or termination – Make sure employees personal records are up to date and all in one place for easier retrieval.
Income types calculations – Including expense claims/reimbursements, commission, bonuses and other taxable benefits.
Over time payments – Your need to ensure the accuracy of overtime pay rate for different staff based on their entitlement.
Off-cycle payroll – If there are any bonuses distributions, process an advance, final pay, or make any correction.
Tax and labour law compliance – Prepare electronic submission of ePCB, EPF, EIS and SOCSO as required by the laws in Malaysia.
Reporting capabilities – Ability to generate management reports efficiently and accurately.
Simplifying your payroll using cloud-based software to automate the process will take a substantial administrative burden off your shoulders, saving time and the pain of mistakes compared to manual processing. Honestly, you have better things to do than update overtime and manually calculating taxes. So let's do it the smart way!
Why Choose Cloud-Based Payroll Software?
Cloud-based payroll software solutions operate in the cloud. They don't require any installations or maintenance, and you don't need to worry about expensive hardware investment and on-going software update cost. You only pay for what you used each month.
Businesses can manage and run their payroll from anywhere. It provides total visibility into your payroll & HR information at any time. They can be used to pay full-time and part-time employees as well as contract and freelance workers, submit and approve leaves applications and many more.
What to Look for in A Payroll Software Provider?
Payroll software designed especially for Malaysia SMEs businesses: You are not a multinationals large cooperation, so you don't have to pay a fortune for the payroll system. Choose a software provider that specializes in small-medium businesses in Malaysia as they are more aware of your unique needs. For example, employers must ensure PCB deduction calculation for each employee is correct every month. You may then want to shortlist those payroll software providers that can provide quick, accurate and easy to compute function for this purpose. AutoCount Cloud Payroll is embedded with PCB calculator that comes with Pre-filled data capabilities for instant verification in LHDN calculator to ensure accuracy. So that you can reduce human mistake in calculation and avoid penalty.
Transparent pricing: Most of the cloud payroll system providers in Malaysia charge subscription fee based on block rates. For example, 1 to 10 users at a monthly subscription price of RM 100. If your company only have 5 employee users, you still need to pay the same rate as the other company which has 10 users. Your user cost per employee is much higher comparatively. By comparison, AutoCount Cloud Payroll is one of the most cost-efficient payroll in Malaysia as the charges are based on per employee user. So you pay for only what you use.
Excellent customer service: Cloud software is designed to be user-friendly. However, there might be times that you need to seek expert advice. Providers that can offer both online and offline support, as well as classroom training should be on top of your list.
Free trial: Most payroll software providers also offer free trials to make sure the software is right for you.
There is nothing to lose in setting up an AutoCount Cloud Payroll & HR free trial account if you want your business to reduce manual processes. Capture all the leaves processing and expenses claims in one place to improve visibility and control. Ultimately free up administrative processing time to focus on growing your business instead. The best part is that, it is available free forever to companies with 3 employee users and below and pay only when your team grows.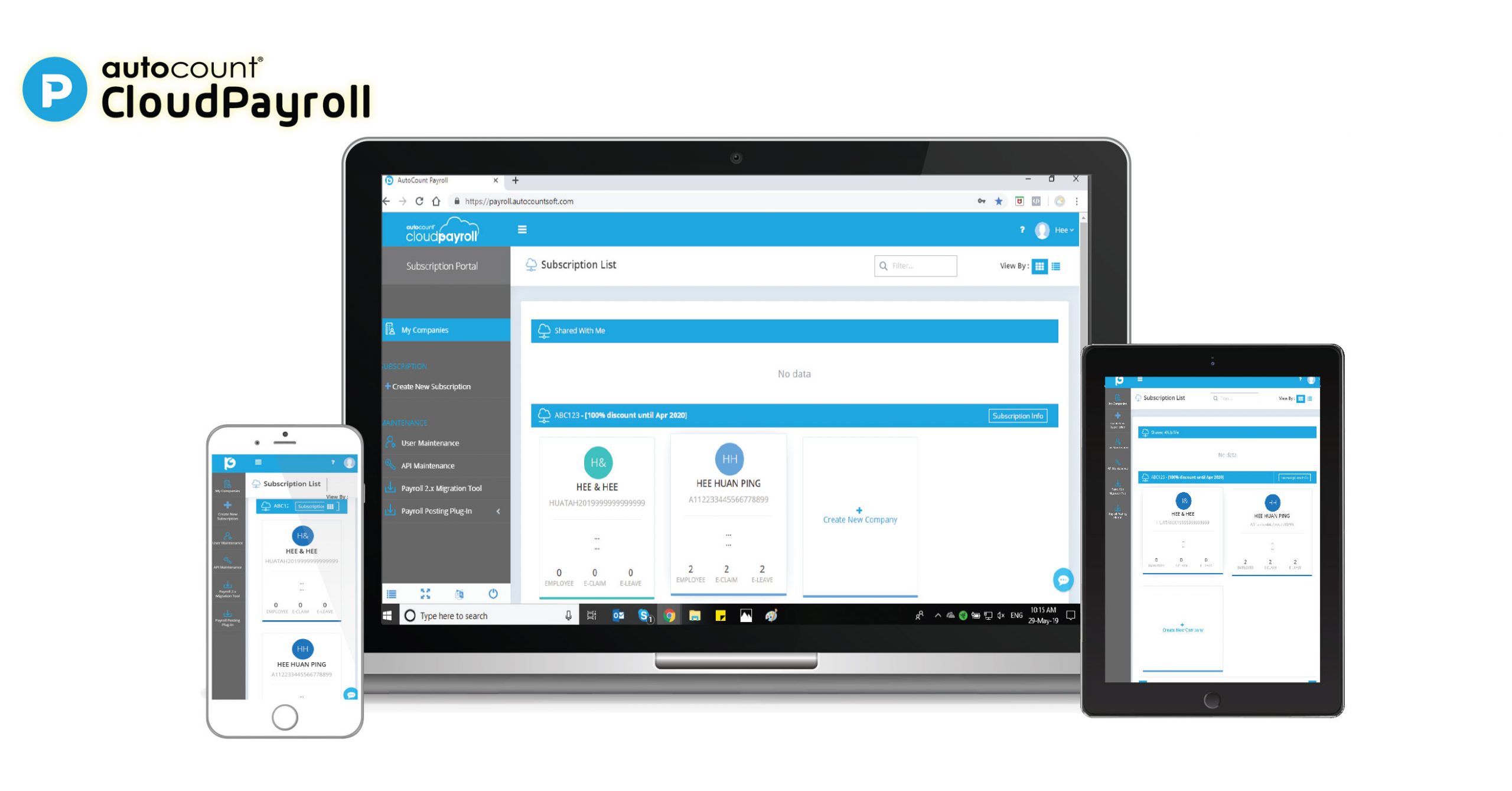 AutoCount Cloud Payroll & HR solutions combine payroll, e-leave management and e-claim all-in-one platform. Fully compliant with Malaysia regulatory requirements of LHDN, PCB, EPF, SOCSO, EIS and HRDF. Businesses would also be able to design their own payslip and choose to go paperless if desired. It comes with unlimited free online user training and free access to comprehensive online video tutorials and self-paced learning resources.
Its mobile app is designed to lets employers and employees be as productive on their mobile devices as they are at their desks. It is transparent to employees, thus bringing about positive employee engagement overall and improve your payroll accuracy and efficiency simultaneously.
Visit our website at AutoCount Cloud Payroll & HR to learn more.
Personal contact info – slikgepotenuz@gmail.com
Permanent Address :- Montville, NJ
CEO and co-founder at Cloudsmallbusinessservice.com