Leveraging The Cloud and SaaS For Growth
The goal of any business is to grow. In today's digital environment, leveraging advanced technology is the best way of cutting down operational costs, meeting customer expectations, and staying ahead of the competition. However, the primary challenge with such technologies is their upfront cost of adoption. If you were to purchase and operate new infrastructure in-house, you would need high capital investments and a robust equipment maintenance budget. This is why many small companies are switching to the cloud.
Cloud computing allows you to access many different tools, software, and equipment on demand. By using such services only when you need them, you can maintain agile, flexible, and scalable operations. The cloud makes it easier for small businesses to explore new markets, launch new products, and manage data flows cost-effectively. However, the primary challenge that companies face is how to leverage cloud technologies in the best way possible.
Every business is different. While some may be looking to take advantage of data analysis tools, others may need advanced data storage solutions to ensure business longevity. This is why your company needs a specific plan for adopting and migrating to the cloud.
Benefits of cloud computing
Cloud computing has become a reliable solution for many businesses- small and large. Over the years, concerns such as data security, dependability, and accessibility have been addressed. This means that the cloud in today's technology environment is at least as effective, if not more effective, than using local infrastructure.
There are numerous benefits that the cloud provides, including:
1. Cut On Costs
Operating in-house machines can be much costlier than you think. Servers, software, data storage equipment, and other hardware can be expensive to purchase and maintain. Small businesses are particularly affected by high operational costs. If you were to invest all your capital in local machines and technologies, your bottom line might be significantly affected. Cloud computing allows you to access infrastructure, support, and maintenance equipment when needed. In this way, you don't have to hire and train large teams of engineers and IT experts.
An IT Tech company- iResearch Services, was able to save 15% on storage and backup costs by migrating to the cloud. Because handling large amounts of data in-house would lead to crashed servers, missing data, and corrupted files, migrating to cloud storage made organization and management of files much easier to achieve.
2. Make Your Business Agile And Responsive
Maintaining agile and flexible operations is critical for any small business. Because customer preferences, market trends, and government regulations are evolving faster than ever before, your business needs to keep up with its operational environment. Cloud providers often have servers, software, and other infrastructure that you can access on-demand. Whether you need new software for governance or a new server to store data regarding customer trends, the cloud is always ready to solve new problems that you may face.
Many cloud providers are also up to speed with data security threats. Therefore, they can provide the best patches and tools for detecting, analyzing, and mitigating data security risks.
3. Streamline Business Operations
Cloud computing allows your business to maintain transparent operations. You can share data in real-time regarding customer trends, sales, equipment performance, and other metrics- with the ultimate goal of making better decisions. Indeed, the management team can use data-driven insights to set goals and measure performance.
4. Increasing Innovation
Innovation is key to the growth of any startup. Using cloud services allows your business to become more innovative by solving customer concerns. For example, several U.S retail companies have used data from the cloud to guide customers who are looking for specific products while inside their stores.
Preparing for Cloud Adoption challenges
While migrating to the cloud should be an obvious choice, there are several challenges you might experience during the process. These common problems arise because your company will be expanding and you'll need to overcome the bottlenecks that might impede such growth.
As you leverage the cloud to expand your operations, you can expect to face these 3 common challenges:
A) Market Challenges
The market can evolve quite rapidly in today's economy. If you were relying on a particular product to drive sales, you might find that there's a demand ceiling to your potential. Many businesses don't respond in time to market changes- and thus, they end up failing to leverage the cloud fully.
To avoid this common challenge, make sure your business is aware of its competitive environment, growth potential, and business opportunities. You can use cloud resources such as ERP, CRM, and business intelligence to stay ahead of market trends.
B) Infrastructure challenges
The strategy that you may be currently using for driving sales will have to be practical when scaling up your operations. This means that you'll have to determine the correct infrastructure, tools, and channels that can be implemented via the cloud. Be prepared to outgrow your current infrastructure and use scalable solutions for your business.
C) Business Model Challenges
Leveraging the cloud also means being prepared to handle financial and business model changes. For example, you'll need to incorporate ERP systems that allow for real-time collaboration between stakeholders. The management team will also need to incorporate data-driven decision-making that considers multiple variables.
How To Ensure A Safe And Efficient Cloud Migration
As startups and small businesses look for ways of taking advantage of the cloud, there are several strategies they can use to ensure a safe and efficient cloud migration. Some of these include:
Determine The Financial Feasibility Of Migrating: The first step you should take is to complete a cost-benefit analysis. Determine if you'll be paying only for what you need. You should also be able to access increased capacity on demand.
Cleanup And Organize Your Data: A common mistake that many companies make is to drag and drop their disorganized data in the cloud. This will only increase the cost and timelines for your migration. A better approach is to organize all your information, get rid of what's unnecessary, and ensure that all remaining data is compatible with the cloud.
Prepare A Disaster Recovery Plan: Not all cloud migrations will proceed without mishaps. This is why you need to have a disaster recovery plan in place to protect your company data from loss.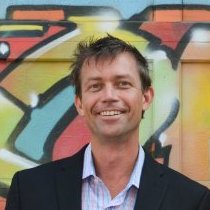 Ken Lynch is an enterprise software startup veteran, who has always been fascinated about what drives workers to work and how to make work more engaging. Ken founded Reciprocity to pursue just that. He has propelled Reciprocity's success with this mission-based goal of engaging employees with the governance, risk, and compliance goals of their company in order to create more socially minded corporate citizens. Ken earned his BS in Computer Science and Electrical Engineering from MIT.  Learn more at ReciprocityLabs.com.