The Benefits of Using SaaS
As cloud services continue to become mainstream within organizations of all sizes, SaaS continues to show potential in significantly impacting enterprise technology. According to a recent Gartner survey, SaaS is the third fastest growing market segment after Infrastructure as a Service (IaaS) and Platform as a Service (Paas).
Within the realm of software development, SaaS application development service signifies a specialised approach that revolves around crafting tailor-made software solutions under the SaaS model. This involves designing, building, and deploying applications that can be accessed by users over the internet, enabling businesses to offer their services online in a convenient, scalable, and accessible manner."
Gartner Inc., which is the World's leading research and advisory company project that the use of license-based software will plunge, while the consumption of SaaS subscription-based cloud models will continue to rise. The increasing adoption of SaaS by small businesses can be attributed to the various benefits that this widely hyped-up technology brings to the table. The following are the benefits you can expect to enjoy once your small business starts using SaaS:
Reduced or Eliminated Costs
The costs associated with SaaS are much lower compared to those that are associated with the traditional model. The following are some essential points to note regarding SaaS costs:
The initial costs for SaaS are minimal as you do not have to buy hardware to host your new applications.
SaaS resides in a shared environment, which means that just one user doesn't shoulder the software and hardware license costs.
The SaaS model is a subscription-based model that works pretty much like a rental. This means that you only pay for what you need for a specific period.
Since SaaS resides in a shared environment, maintenance costs are split among all users.
This helps to minimize maintenance costs.
Most SaaS solutions have a low, predictable monthly cost, which makes them quite manageable. The cost-effectiveness of using SaaS is a great benefit, especially to small business. This is because they can get to use software that they would otherwise not use due to the high initial and maintenance costs.
Quick to Deploy
Unlike traditional software that can take weeks or even months to set up, SaaS solutions are relatively quick to deploy. This is because SaaS providers usually provide APIs and perform much of the work to get the software working for you. So, the software in SaaS is already installed and configured, so you can access your new software as soon as you acquire it. Once you subscribe to a SaaS solution, all you will need is a web browser and internet access, and you will be ready to go.
Easy to Use
Most SaaS models are designed with the average internet user in mind. This means that they are easy to use and can be easily managed and navigated by the average computer user. Once you adopt a SaaS model for your small business, you will not need expensive IT personnel for the implementation and day-to-day operations.
Another factor that contributes to SaaS's ease of use is the fact that SaaS offerings already come with samples and best practices. This means that you can test new release features or software functionalities well in advance. You can even do a proof of concept or test the software even before you buy it.
Easy to Upgrade
Unlike the traditional models that require you to buy an upgrade package and install it, SaaS models don't require you to upgrade them. Under the SaaS model, the software is hosted by the SaaS provider, so it's not only their responsibility to maintain it but to also upgrade it. As soon as new releases are available, SaaS providers take upon themselves to upgrade the software, making sure that it is dependable in meeting the agreed-upon service level.
It Makes Scaling Possible
With traditional models, users must buy other software or server as your business grows. With a SaaS solution in place, you won't have to worry about system capacity. This is because SaaS solutions reside in scalable cloud environments. What this means is that SaaS apps are designed to hold up some amount of customization that can accommodate your business growth. Besides being scalable, SaaS solutions usually have integration with internal applications such as CRMs and ERPs, as well as with other SaaS offerings.
It's More Secure
At a time when cybersecurity threats have become more rampant and sophisticated, the importance of keeping all business information secure cannot be overemphasized. In many instances, an organization's business information is less secure in traditional software than in a SaaS solution. Issues of data loss and data breaches are less common with SaaS applications as SaaS products usually take cybersecurity quite seriously.
The benefits of using SaaS cannot be overlooked. The good thing is that there is an abundance of 3rd party vendors who make SaaS products easily accessible to startups and/or small businesses. You should note, however, that SaaS vendors are among the most likely targets of cybercriminals, who like to exploit their vulnerabilities to gain access to their clients' data. So, as you solicit the services of third-party vendors, it's crucial for you to enroll in a management audit program that focuses on auditing 3rd party vendors. This is especially if the third-party vendors you're dealing with payments or patient data.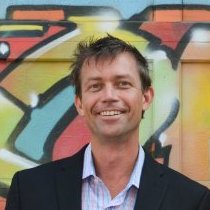 Ken Lynch is an enterprise software startup veteran, who has always been fascinated about what drives workers to work and how to make work more engaging. Ken founded Reciprocity to pursue just that. He has propelled Reciprocity's success with this mission-based goal of engaging employees with the governance, risk, and compliance goals of their company in order to create more socially minded corporate citizens. Ken earned his BS in Computer Science and Electrical Engineering from MIT.  Learn more at ReciprocityLabs.com.