Top 7 Interview Tools to Keep You Connected During Crises
As the coronavirus continues to plague the world, governments have turned to social distancing to try and physically deter the contagion. However, doing so has greatly affected the flow of people and goods, stalled economies, and caused a global recession.
The spread of the virus has left businesses in the US counting costs, especially the retail and service industries. With many companies and brands primed to lose revenue, most of them are choosing to shutter indefinitely.
Still, some businesses remain immune to the virus, and others are even benefiting from it. Ready-to-eat food brands, at-home entertainment companies, medical suppliers, and disinfectant labels are uniquely profiting from the coronavirus quarantine.
If you're in a similar position, you want to make sure you're fully equipped to accommodate an uptick in demand. This means securing your technology, production, processes, and human resources.
Understandably, it's difficult to hire during a crisis like this one. But because thousands of employees were laid off, resulting in a surge of Americans filing for unemployment, plenty of people are looking for a remote position to keep them afloat in this economic standstill.
HR technology, such as recruitment marketing software, automated hiring software, and video interview tools, helps sustain your hiring processes during crises. In the case of the coronavirus, these technologies let you find top talent while adhering to the community quarantine guidelines.
Given the popularity of video interviewing platforms, we've assembled a list of the most reliable, easy-to-operate ones. They make the hiring process easier for you and the applicant.
1. Modern Hire
Modern Hire prioritizes candidate experience, which is critical to convincing top talents to choose your company. Many applicants say a negative interview experience can make them change their mind about working for a company they've once liked.
This tool integrates interviewing, assessment, predictive analytics, and AI technology in a single platform. Modern Hire's predictive power gives you a chance to make better decisions when it comes to talent acquisition.
The platform also offers candidates plenty of flexibility, support, and control over the application and interview process, which ensures a positive experience with your brand.
Even if you don't hire a candidate, you can use the data they've created to improve your hiring process.
You can learn more about Modern Hire and how their modern talent acquisition platform by watching their video.
2. Jobvite
Many video interviewing platforms suffer the same problem: they're made by third-party providers, so HR managers and employers have to figure out how to integrate these tools with their own applicant database.
The advantage of Jobvite is that it comes with its own applicant tracking system (ATS). Its video interviewing solution is built directly into the ATS, so all of your data is automatically embedded into the system.
Jobvite's interview tool also has a video recording feature. Applicants can respond to preliminary questions beforehand within a given time limit. This lets you listen to their introductions in a few minutes, compared to a 30-minute screening call.
You can share the recorded responses to your team as well, which helps you quickly reach a consensus on which applicants will advance to the next step.
3. VidCruiter
VidCruiter offers structured digital interviews where you ask every candidate the same questions, eliminating personal biases and allowing clearer points of comparison. Structured job interviews can also act as your legal defense against charges of discrimination since every applicant goes through the same process.
You can formulate individualized questions for each candidate, depending on the position they're applying for, background, and work experience.
VidCruiter's major selling point is its customizability. You can go for a live interview or have the applicants record their answers beforehand. You can also allow them to take all the time they need or set a time limit to see how they perform under pressure.
Companies hiring voice talents will benefit from VidRecruiter's audio interview feature. This lets you screen for voice quality, pronunciation, and phone skills before committing to an interview with the applicant.
4. InterviewStream
Some recruiters may find VidRecuiter's customizable design too laborious. If you want something straightforward, InterviewStream offers a massive library of relevant screening questions. This online tool also lets you create a consistent experience for candidates through the interview builder feature.
Build interview templates using the suggested questions, which are based on industry and required skills sets. Regardless of what position you're hiring for, InterviewStream helps you create a questionnaire in record time.
InterviewStream can support different types of interviews, from one-on-one chats to panel-style conferences with as many as 20 participants. It comes with an interview scheduler that automates your appointments, reducing the time spent on manually organizing interviews.
5. Breezy
As the name suggests, Breezy makes your talent acquisition process light and easy. It's an end-to-end tool that integrates multiple recruitment functions into one platform, including reporting and analytics, candidate management, interview scheduling, and job advertisements.
Apart from interview features, such as live video chats, self-scheduling, and interview guides, Breezy offers an automated notification system that keeps candidates informed about their progress. It lets you send SMS messages or rich-text emails to candidates to let them know whether they'll proceed to the next stage or not.
Breezy also has its own messaging platform, equipped with a read-receipts feature that lets you know if they already saw your message.
6. Spark Hire
Spark Hire is popular among companies of all sizes, from big names like Volkswagen, Ikea, and Honda, to small and medium businesses. The online tool's biggest advantage is its simple but efficient analytics function.
The analytics dashboard lets you track interview completion rates, acceptance and rejection breakdowns, and other relevant hiring data, helping you improve your recruitment process.
Compared to JobVite that has its own ATS, Spark Hire integrates seamlessly with any applicant tracking system. This means you don't have to make any adjustments to your current recruitment technology. Plus, you can maintain your company branding across the interview process.
7. HireVue
Lastly, HireVue lets your candidates record their video responses using their tablets or smartphones. Hirevue has a free downloadable app available on Google Play and Apple App store. This technology accommodates the surge of digital nomads, especially during the coronavirus quarantine.
HireVue is available in over 30 languages, letting you tap into a wide range of remote candidates.
Many of these tools are free or freemium, which means you don't have to invest a huge amount of money. This is especially important during crises, when cost-cutting is critical more than ever.
Currently, there is no telling when the coronavirus disease will stop spreading. Businesses can only turn to creative solutions to try and stay afloat during this economic downturn. This means leveraging the available technology, from recruitment automation to interview tools, to secure your resources, particularly human assets.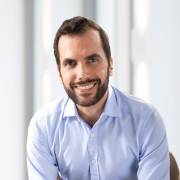 Itamar Gero is the founder and CEO of Skillfuel, the recruitment automation software that makes talent acquisition easy by helping you manage, strategize, track, integrate, and adapt your recruitment efforts. When he isn't working, he's traveling the world, meditating, or dreaming (in code).