Top Reasons to Launch Your Blockchain-Based Business
Have you ever heard about blockchain or cryptocurrency? Probably, Bitcoin? These terms aren't buzzwords now because the hype's peak was a few years ago. Today, blockchain is pretty familiar technology for various developers and businesses. The largest tech corporations like IBM have in-house blockchain departments. Leading social networks like Facebook consider introducing their own cryptocurrencies. People all over the world trade crypto, invest in new projects, and, of course, establish next-gen startups.
Hence, why not to utilize blockchain for your own business? It may be an already established company that wants to perform a decentralized shift or a completely new brand with unique tokens distributed via ICO or IEO. In this guide, you will find five key reasons for entrepreneurs to use blockchain in business.
As well, we will talk about some basic things, including benefits and defining features of blockchain systems. In the last section, you can find the most promising industries for blockchain firms. Take your time, make bookmarks, and do own research if you need. Enjoy!
Blockchain Basics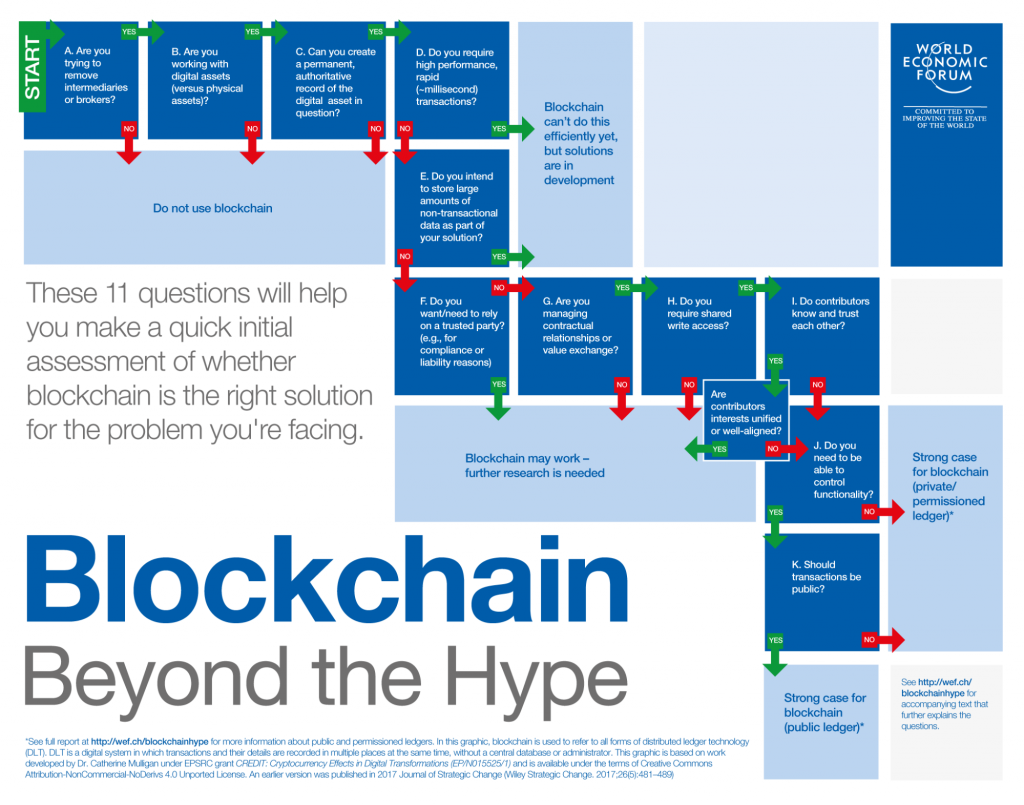 We don't want to provide complicated tech terms and concepts so let's look at blockchain principles in a nutshell. Generally, blockchain is a peer-to-peer decentralized network of data storages. Not a single server but numerous computers keep information protected with cryptographic algorithms. Data can't be changed backward, deleted or lost. Moreover, it can't be directly linked to real-world personal information of data owners.
But what about the usefulness of blockchain? It's clear that the system allows participants to hold, exchange, and create data with a high level of protection. Operations are anonymous but transparent simultaneously. It means that nobody can find your real identity by tracking blockchain transactions but everybody can find the in-system info. As a result, developers create a totally fair and verifiable ecosystem that exists independently from external regulators.
Let's move to the exact benefits for companies now.
Benefits for Businesses
While blockchain systems have a lot of cool advantages over traditional websites and payment models, we want to check only two core points. They are especially important for business teams:
1. Cryptocurrency. The digital payment system doesn't depend on any existing financial corporations, banks, and regulators. Thus, nobody can control your transactions. Moreover, crypto systems are much faster than fiat-based ones as they take seconds to process a deal and don't feature holidays or weekends.
2. Decentralized storage. It's easy to create contracts that involve only you and your client so nobody can access or change the core info. Additionally, entrepreneurs and product owners can prove their ownership via blockchain. Finally, they are able to share any chosen information with partners or customers.
As a result, blockchain-based firms feature direct interactions between product/service authors and clients. No third-party companies needed in this case. Teams that utilize decentralized networks have significant market advantages over competitors but they also face various challenges. Are you ready for them?
5 Reasons When You Need Blockchain
In fact, in 2018, 65% of the Juniper Research's survey respondents were interested in blockchain deployment or had installed these systems. If your team also considers this implementation, you should be aware of potential pitfalls. Basically, the total cost of development includes expenses on the tech itself, cost of power and storage, further operations, testing, and staff.
Nonetheless, we have an interesting list with five reasons that may be much more important than potential issues. Let's check them.
1. You Don't Want to Work with Middlemen
The defining benefit of blockchain platforms refers to direct interactions. If your current (or planned) business faces several intermediaries that make things more complicated and lead to higher expenses, then it may be a good idea to switch to blockchain. For instance, insurance companies have to comply with various governmental rules and work with payment processors. Decentralized insurers can deliver their services to customers directly.
2. You Want to Access Digital Assets
Blockchain and cryptocurrency often come together. Modern digital money with high protection and almost perfect trustworthiness look like a viable alternative to fiat. A lot of startups now issue their own tokens to create new crypto ecosystems. If you think that digital assets will be more suitable for your business operations, try creating them. For this task, it's possible to outsource tech aspects, e.g. by choosing software development Ukraine.
3. You Want to Get Quick Transactions and Big Databases
Despite modern blockchain platforms aren't perfect, they have great potential. Nowadays, decentralized payment systems still lose to Visa when it comes to the number of transactions per second. However, it's undeniable that blockchain processors feature way faster payments than wire bank transfers. Simultaneously, they have more efficient storages than traditional servers and clouds. Further, we hope to see even better results from teams like EOS or IOTA.
4. You Want to Monitor Everything Clearly
Blockchain projects deliver wonderful management options. When you create a private decentralized system with several partners, you can be sure that in-house data is well-protected but transparent at once. Thus, managers are able to quickly check the ongoing processes, completed and planned tasks, transactions, money flow, and so on. Blockchain ideas leave no room for fraudulent harmful behavior of employees and/or affiliates.
5. You Utilize Contract-Based Operations
Finally, blockchain platforms such as Ethereum and its ancestors, provide another amazing thing called smart contracts. Put simply, these are algorithms and instructions for systems that are completed when certain pre-specified conditions are met. Means, you can easily create a contract, sign it with your partners, and be sure that it will be completed only when it has to be completed. Blockchain takes care of monitoring and executing instead of biased lawyers.
Industries for Blockchain Transformation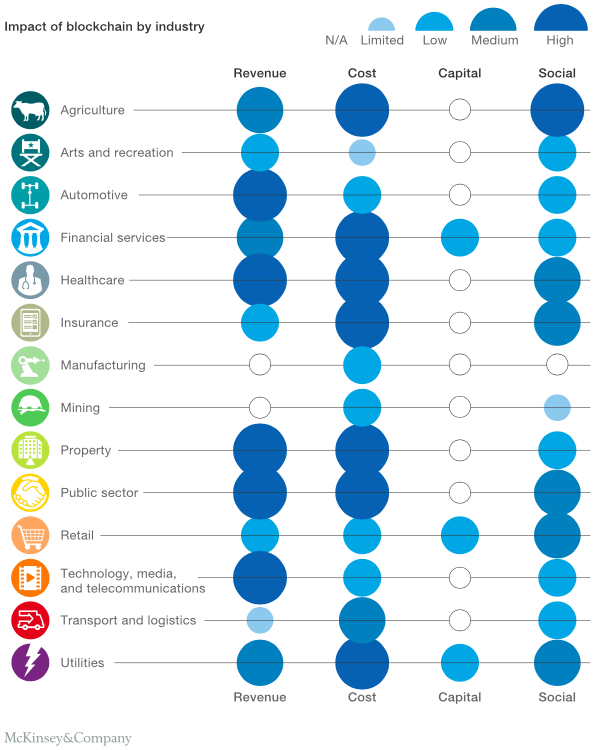 Well, so, what are the best market niches for entrepreneurs? The next list reveals promising industries in which you can get the most benefits out of blockchain implementation:
Banking and payments
Crowdfunding
Education and online courses
Entertainment and content distribution
Governmental services and voting
Healthcare and insurance
Logistics and supply chains
Marketing and advertising
Real estate
The shared economy
At the end of the day, blockchain concept is amazing for modern businesses as it allows to sustain more efficient interactions between product/service companies and customers. However, existing tech limitations require proper planning from businessmen. Be sure to implement blockchain systems only if you really need them and realize both pros and cons. Good luck!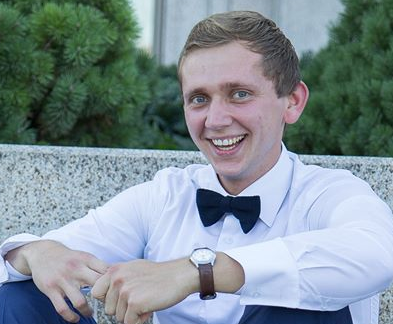 Dmitry Reshetchenko is a Junior Outreach Specialist for Diceus, a technology partner for developing enterprise solutions. He is passionate in his belief that a partnership with IT blogs is of great importance. Dmitry works mostly with Tech blogs.