AI Image Enlarger Review
How to enlarge jpg and png photos for free: With the popularity of digital cameras and smartphones, taking photos are increasingly becoming a new hobby for many people. You can easily have beautiful pictures of your family, favorite foods, or a breathtaking scene to enjoy. While these images can be viewed clearly on a desktop display or PC, there might be some quality issues when you enlarge photo for printing to hang the wall for decorative purposes, for instance.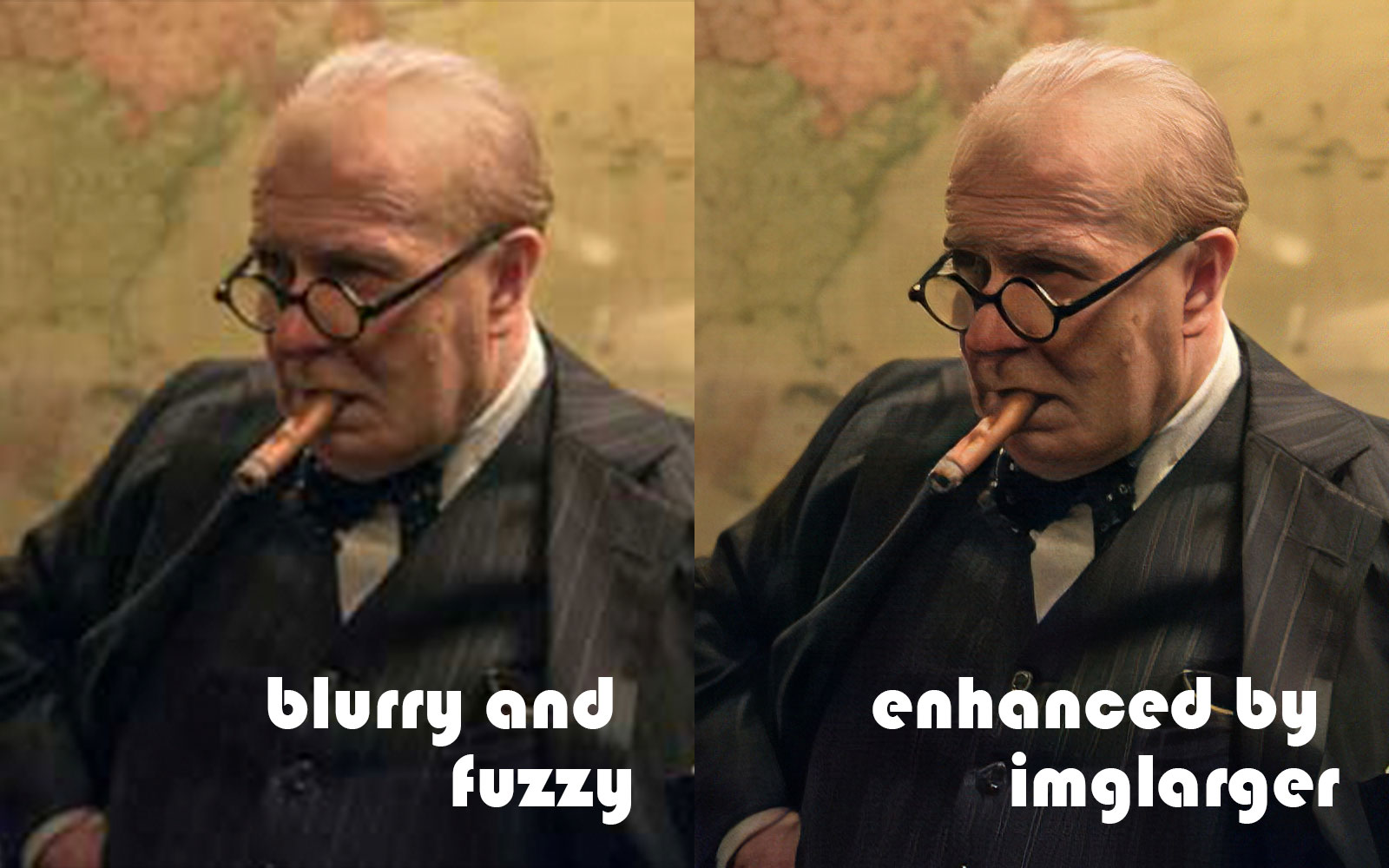 Fortunately, there are many online tools available to enlarge photos. The problem is that the results and pricing of these products can vary greatly, making it difficult to make a decision. In this guide, we will make a comparison between two of the most popular photo enlargers on the market: AI Image Enlarger versus Photo Enlarger.
1. Overview of AI Image Enlarger
1.1 Features and benefits of AI Image Enlarger
AI Image Enlarger is probably one of the most powerful and popular tools for image enlargement. It is based on advanced AI technologies and machine learning to ensure the resulted pictures will not lose original quality. This is undoubtedly the most important feature that you are looking for a photo enlarger, especially for printing large images for different purposes.
It is completely free to use without registration. However, if you create an account and log in, it is able to upload much larger pictures. The whole process only lasts a few seconds thanks to its powerful processor and server. After every two hours, all of the uploaded pictures will be deleted to ensure your personal information.
1.2. How to upload and enlarge photos with AI Image Enlarger
It is very simple to use AI Image Enlarger to increase the size if your pictures. Below are some easy steps to follow:
Step 1: Go to the official site of AI Image Enlarger at imglarger.com
Step 2: Click on "Select Files" and choose the photo that you want to enlarge. You can also drag and drop the photo into the box
Step 3: Choose the styles and ratios that you want
Step 4: Click on "Start" and wait a few seconds
Step 5: Preview the image and click to download
2. Overview of Photo Enlarger
2.1 Features and benefits of Photo Enlarger
Photo Enlarger is another free online tool to help you enlarge images or photos. Compared to AI Image Enlarger, you can have more flexibility in choosing the size of the result. Also, it uses up to four different algorithms for enlargement. This ensures that you can choose the best options to meet your needs.
The platform supports 3 different languages, including English, German, and Dutch. Everything is totally free without registration. The operation is also simple and quick so that you can save a lot of time and efforts.
2.2. How to upload and enlarge photos with Photo Enlarger
Just like AI Image Enlarger, everyone can use Photo Enlarger with ease. Here is all that you need to do to improve the size of your images:
Step 1: Go to the official site of Photo Enlarger at https://photoenlarger.com
Step 2: Click on "Browse" and choose the image that you want to enlarge. Another way is to drop and drag the image into the box
Step 3: Select the scale, width, and height of the resulted photo that you want
Step 4: Click on "Enlarge!"
Step 5: Pick the images that you want most and click on "Download"
Comparison of Resulted Photos
While it is simple and free to use both tools, there are some differences in the results after they have enlarged your photos. In overall, enlarged pictures from AI Image Enlarger have higher quality than that from Photo Enlarger. It is easy to notice that the former tool allows for better resolutions and more details without the loss of quality from the original pictures. This can be a great benefit for those people who want to print their images at a large size for hanging on the wall or public areas.
Conclusion
Whether you want to enlarge JPG or enlarge PNG photos, both tools reviewed above can be affordable yet effective options to meet your needs. But based on the comparison, we can easily save that AI Image Enlarge is a more powerful platform as it is able to deliver high-quality and high-resolution pictures in a few seconds. That's why it is a popular choice for many people, including photographers, home users, and more.
Personal contact info – slikgepotenuz@gmail.com
Permanent Address :- Montville, NJ
CEO and co-founder at Cloudsmallbusinessservice.com