10 Useful Software to Manage Teamwork
Collaboration tools and workplace management software helps manage teamwork. Software that boosts team productivity and collaboration has a considerable contribution to the team's success. The interesting fact about such software is that these tools and collaboration systems are available in free versions, typically with some limitations. The investment in the paid versions of these tools doesn't necessarily require a high cost. However, the free variants let the team figure out whether the features meet the requirements or not. Some efficient software development companies work rigorously to develop excellent applications for workplace management and organization. These are some popular examples.
1. Flock
Flock is a team messenger application that boosts team communication and project collaboration. With Flock, you get the following benefits:
You can schedule tasks dusting the team meeting and video conference calls.
It enables you to invite business partners, freelancers, and vendors to chat at one platform.
Flock allows you to create multiple groups that are focused on a specific task or project.
This application enables you to have video meetings with up to eight members.
Users can make use of the to-do feature for task management
Rich Note Sharing feature enables users to share drafts and documents easily.
Flock offers multiple integrations in its free version.
2. Tetra
With Tetra, you no longer need to retake call notes. It boosts the productivity of your phone meetings. Tetra integrates AI to take notes during the phone calls. This feature frees you to worry about taking the notes while talking, and you can focus on the conversation and recall everything later. By using this tool, you can achieve the following benefits:
Tetra turns phone conversations into text documents right after the call.
With this app, the users are no longer worried about forgetting the essential instructions and details received during phone calls, and easily find the necessary information when required.
Tetra helps you to ensure that every team member is on the same page by sharing notes with the teammates.
3. Zoom
Zoom is a reliable video conferencing tool to save time and headaches. It is a video conferencing application with recording and screen sharing features for desktop and mobile. It makes remote and in-office team collaboration and communication more comfortable by just sending a link that takes every member to a meeting. You can also make conference calls with people without a Zoom account.
4. Appear.in
Similar to the Zoom application, appear.in allows you to create online meeting rooms via video calls. Up to eight people can use this application for video calling for free. Appear.in is very simple to set up and use. The top features of this tool include:
It enables you to set a custom background image for the room.
It enables blocking the room for private talks.
Teammates can use texting in a video or audio chat.
It enables members to share the screen.
5. Tribe
By using Tribe, a team can make a group video call from their browser without any account. All you need to do is to create and send your invite link to the teammates. And it's free.
6. Basecamp
Basecamp helps its users to stay organized across workflows with cloud-based project or task management software. However, people who are not aware of project management tools may feel overwhelmed when they start using it. But, when they get their hands on it, they find Basecamp a powerful and intuitive platform for bringing a team close to get things done more productively and efficiently. Further, the app takes only 10 minutes to set up.
Basecamp features a full form of collaborative features like to-do lists, file sharing, messaging, and informative documents. This application has almost everything a team and manager need to keep a project running seamlessly.
7. Asana
Forgetting things is an often excuse at the workplace. Sometimes it is genuine and sometimes fake, too. However, this can hurt performance in crucial times. And if this happens too often, it's time to reconsider the workflow of the team. Asana is a popular project management tool that allows you to refine team productivity and collaboration.
With asana, the manager can assign tasks to other team members. They can also add stakeholders to projects and manage ongoing tasks. What else you can do is to monitor deadlines. This application can also serve as a useful to-do list or a calendar for strategic planning. You can put everything in the context of a task or conversation, and it gives you complete transparency to team members' responsibility. You can also maintain some privacy when needed.
8. TimeBoy
TimeBoy is a user-friendly and feature-rich tracking app that allows you to manage as many workers and projects as you need to. With TimeBoy get the following advantages:
You get a complete overview of your team performance.
You can create and share productivity reports.
This application enables you to monitor how the work hours are spent.
You can integrate TimeBoy with other project management software.
9. Magnet
Declutter your digital workspaces Magnet, it is a useful window manager for MAC that keeps the workspace well-managed and organized. Having multiple windows aligned side by side neatly minimizes app switching, and enhances multitasking, comparing, and copying. In other words, Magnet declutters your screen by arranging windows into organized tiles.
10. Station
The station is a nicely organized workstation for all work tools. This application is designed to help you switch flawlessly between your apps. It helps you find the desired thing in the blink of an eye. The unified search feature enables you to find information or saved pages across all your apps. Further, the notification center allows you to obtain complete control over all notifications across all the tools.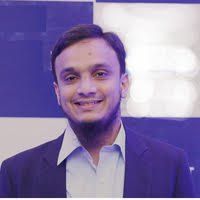 Zubair is a digital enthusiast who loves to write on various trends including Tech, Software Development, AI, and Personal Development. He is a passionate blogger and loves to read and write.