Use Technology to Enhance Workplace Productivity
It is no more a secret that setting up a collaborative and dynamic team is the most productive effort from any organization. However, this could be a challenging task for any team. As diversity is increasing and the workplace is evolving every day, it's getting harder to maintain and monitor the overall team performance. Added to this, low productivity from a team may result in negative impacts regarding profit, employee engagement and retention, and work quality.
When the managers are worried about how to handle their team effectively and boost the performance, Mobile app development companies prepared a perfect solution for organizations in the form of workplace management software. Slack is a popular example. When we have excellent software and management tools to handle the team, the managers should remain worry-free about handling the team effectively to boost their performance. Now, businesses have the opportunity to enhance their performance and productivity in multiple ways by leveraging modern technology. Here, the blog involves some of the most influential software applications and plugins, which are really helpful to fulfill many business-needs all around the world.
Communication Software to Improve Collaboration among Teammates
The importance of effective communication is accepted by everyone, and it is a crucial aspect to improve team productivity. Meanwhile, many organizations stay on the verge of losing their positions due to the lack of management and productivity. This is the time to think about introducing and using software that improves team communication. Miscommunication among the team can result in substantial losses for companies.
Fortunately, today we have many advanced technological solutions for businesses of all sizes. The team management software and tools include team messengers, video conferencing apps, time tracking tools, and a lot more that can influence communication resulting in improved team productivity. Here are a few examples.
Slack
Slack has a lot of useful features for team collaboration, including direct messages and group channels, file sharing, conference calls, third-party platform integration like Salesforce, Dropbox, and Stripe, and a few more workflow improvers.
Slack is an affordable team management tool. However, the free version of slack has some limitations, including message history, integrations, file storage, and a few more.
Chanty
Chanty is also a wise choice while selecting a messenger for collaboration among your teammates. This application is easy-to-use, and it largely focuses on improving the flow in business processes for medium and small-sized teams via using AI integration into the software. Chanty enhances team collaboration and productivity by offering the following feature:
An instant messaging app with the ability to search history
The use of artificial intelligence helps in identifying and collecting valuable information and takeaways from team chat.
It also provides plenty of storage space.
The app has a robust file sharing feature.
It also offers audio, video, and conference calls.
Chanty also collects notifications from different software services in one place.
Task Management Software & Cloud-Based Project To Keep Team Organized
Sometimes, it's really urgent, and you keep finding an important document, but unfortunately, it takes a lot of time that the delivery of a project gets delayed. Or, the application got crashed at an important moment and left panicked. Sometimes, crucial tasks get stuck because a teammate is unapproachable while working offline. All of this can be avoided with Task Management Software & Cloud-Based Project.
By keeping all your projects, assets, and milestones in sync and accessible, a team can considerably improve overall performance and appear as a bold and competitive team. For that reason, today, companies store and run their work in the cloud. No matter what size and field your business is, the project management tools can significantly enhance team collaboration and productivity.
Wrike
A powerful tool to manage and collaborate with team members is Wrike. This software includes efficient project management features with a simple and user-friendly design. Wrike makes it easier for users to share and assign tasks and folders with team members. It ultimately makes project handling easy projects.
Wrike is also a great tool for working with clients who look for transparency in the company's workflows and process. You can allow them to see what the tea members are working on. However, they are not allowed to make any changes or interrupt the on-going process. Wrike is an excellent platform for team management with its collaborative features and easy-to-use interface.
Time tracking Tools to Make Every Second Count
To increase team performance and productivity, the manager needs to understand the work clock. It needs to be evaluated that what are the most productive work hours and how they are substantial contributions to the company's progress? These concerns can be precisely answered with the help of time tracking tools. By using a time tracking tool, an employee can make the most of their time, resulting in excellent outcomes.
Toggl
Time tracking feature can solve issues of low productivity and procrastination habits of employees. This application is easy-to-use that allows you to enter, start, and stop tracking tasks quickly.
It tracks time with a built-in web browser.
It helps to manage the workflow of the team.
It provides reports on budget spending.
It helps you obtain in-depth insights into the company's profitability.
Some of the popular alternatives to Toggl are RescueTime, Harvest, and TimeCamp.
Declutter your digital workspaces
The work environment has a significant impact on employees and team productivity. Chaos at a workplace can decrease the ability of employees to focus on their tasks. On the other hand, an organizing and management tool that is efficient and updated can make team members feel organized and relaxed.
Toby
Finding a specific document or information can be a really painful task either for an employee or the whole team. Toby is a useful app to declutter your work and mind. It enables users to search for various documents, links, and more through all your work apps. Toby is a smart manager that allows the team members to organize, collaborate, and share with browser tabs.
Toby enables teammates to see everything inside a shared tab collection. It eradicates the need to search through Google Drive, Dropbox, or other applications. So, you can access all of your important resources in one click instead of many by organizing your browser tabs with Toby.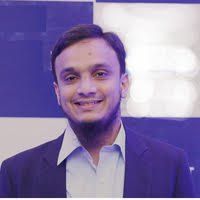 Zubair is a digital enthusiast who loves to write on various trends including Tech, Software Development, AI, and Personal Development. He is a passionate blogger and loves to read and write.