Guidelines to Prepare for AWS Certified Cloud Practitioner Examination
This article will help you get an idea of how you can prepare for the AWS Certified Cloud Practitioner Certification examination. It is one of the most popular certifications you can acquire today. However, let's first understand what AWS is.
What is AWS?
Amazon Web Services (AWS) is one of the biggest and widely adopted cloud platform. It offers more than 175 featured services across the world including storage, computing power, and content delivery for business growth. Moreover, it helps you host dynamic websites by allowing you to run web servers. Further, you can also use its services to store and access files securely from anywhere including the comfort of your own home.
You will now get an understanding of the AWS Certified Cloud Practitioner exam.
AWS Certified Cloud Practitioner Certification Examination
AWS Cloud Practitioner Examination is a certification exam by Amazon that offers a number of Cloud Certifications such as Azure, AWS, and Google Cloud. Any graduate or professional who has an interest in pursuing a career in IT and cloud can easily apply for this examination.
Professionals who must register for the certification for their career growth:
Network Engineers
System Engineers
Sales Manager
Programmers
Developers
Data Engineer
IT Leaders
Once you clear the certification exam, you can apply a number of job roles including:
AWS Certified Developer Associate
AWS Certified DevOps Professional
AWS Certified Security Specialist
AWS Certified Solutions Architect Associate
AWS Certified Big Data Specialist
AWS Certified Solutions Architect Professional
AWS Certified Networking Specialist
What is the Eligibility Criteria for this Examination?
Following are a few of the significant criteria that you must meet to apply for this AWS Certified Cloud Practitioner Certification:
Minimum of six months experience in AWS cloud in any of the fields like financial, technical, sales, or purchasing
Knowledge of various services and applications offered by the AWS Cloud platform
7 Main Objectives of this Exam
This Certification focuses on testing both your theoretical and practical knowledge of Cloud Computing. It evaluates you on the following basis:
The quality of your explanation of AWS cloud along with its infrastructure
Understanding of billing, pricing, and account management
Experience in identifying the main sources of technical documentation or assistance
Knowledge of security model and compliance concepts
Understanding of AWS cloud values
Understanding of the key concepts of AWS Cloud Architecture
Understanding of the fundamental characteristics of AWS Cloud operation and deployment
What to prepare for AWS Certified Cloud Practitioner Exam?
The AWS Certified Cloud Practitioner Exam syllabus is split into the following subjects:
Cloud Computing carrying 28% weightage
Technology carrying 36% of the total weightage
Billing and Pricing carrying 12% of the weightage
Security which carries the rest of the 24% weightage
Cloud Computing Concepts
In order to clear the AWS Certified Cloud Practitioner Certification, you should have a good understanding of the key modules of Cloud Computing like:
Scalability
Availability
Elasticity
Fault-tolerance
Technology
One of the most significant topics that you need to master if you wish to pass the AWS Certified Cloud Practitioner Certification is technology. You need to be proficient in AWS services like RDS, EC2, S3, SNS, ELB, and Lambda to do well in this section of the examination.
Billing and Pricing
This examination mainly concerns with the AWS business applications which is why billing and pricing is an important module of which you need to have a good understanding. Further, you should also have knowledge of AWS support, general account information, to calculate service costs, taxation, and how to bill certain services.
Security
Security is another essential topic that you need to prepare to clear the certification exam. It includes numerous questions on compliance, security, and culpable management. Following are some of the sub-topics of security that you may find in your certification exam:
Cloud logs
DDoS Protection
Shared security model
Password policies
IAM-Managing users
MFA
Now, you will learn how you can prepare for this certification exam.
5 Steps to Prepare for the AWS Certified Cloud Practitioner Exam
It is now easy to clear this certification course, however, if you put your time and effort to prepare for this examination then, it will not be too difficult for you to score well. Here are the steps you can follow to prepare for this certification.
Take up an AWS Certification
You must start preparing for this certification by enrolling in an online AWS course where you will get the complete knowledge of AWS Cloud. Besides, you will also cover IAM Lambda, EC2, Redshift, CloudTrail, and S3 along with working on numerous AWS tools. This course will assist you in technical, cloud practitioner, and business fundamentals which will enhance your learning experience.
Refer the Guide for AWS Certified Cloud Practitioner Certification
You must consult the various guides available both online and offline for this certification. It will give you an overview of the required areas that you have to focus on when you prepare for the examination. It will provide you with the instructions for preparation and you can follow them thoroughly to clear the exam.
Familiarize with the Subjects
The most essential step while preparing for AWS Certified Cloud Practitioner Certification is to understand your subjects and study materials. You have already understood the objectives of this examination, so based on those and the subjects mentioned earlier, you can browse through study materials and prepare accordingly.
Take Guidance from AWS Whitepapers
Whitepapers can instruct you about certain methodologies in precise. It can help cover basic AWS topics like architecture, security, and economics. Some of the most common AWS whitepapers that may be of assistance during your preparation for the certification include:
AWS Overview
Working of AWS Pricing
Using AWS to Maximize Value
Best Practices of AWS Security
AWS Cloud Adoption Framework Overview
AWS Business Value at the Business Infrastructure
Take Sample Test
Before any examination, you should take a sample test in order to evaluate your potential. It is the best practice to examine and test your own knowledge. You can opt for the AWS Certified Cloud Practitioner practice test for free. Its design is a replica of the actual certification content and structure and it can help you prepare better for the same.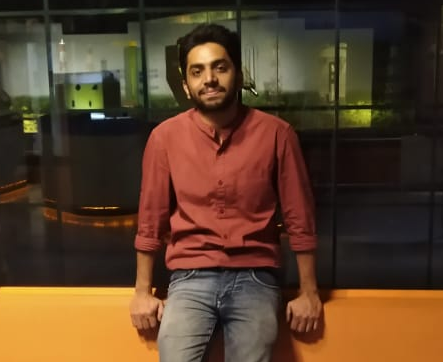 Vaishnavi Agarwal a passionate technical content writer working for Intellipaat. I am having 4 years of experience in technical content writing. My areas of interest are AWS, Data Science, Machine Learning, and Deep Learning.