9 Reasons Why People Are Ignoring Your Emails
When you Google "email errors" you will surely find an infinite number of answers and sources to improve them, but they all say practically the same thing: include a name in the email, do not forget to include a greeting, make sure to change the subject line, check spelling, etc.
The list can go on and on, but all of these recommendations are based on common sense; even for those who are new to creating emails.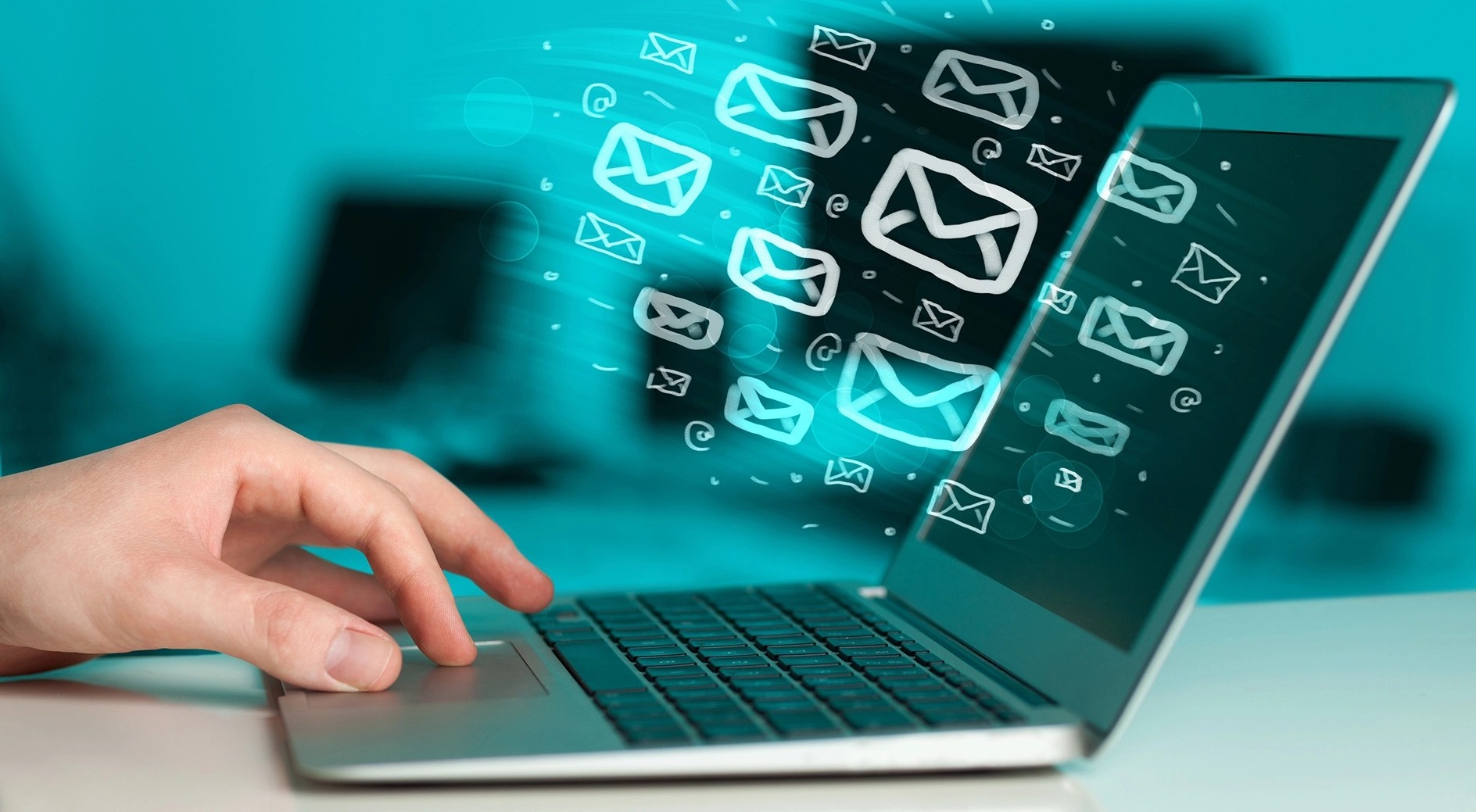 If you are a professional today, you need to find the errors that you are not seeing, that are going unnoticed and are not allowing your emails to receive a reciprocal response. You could even be making the serious mistake of spamming your prospects. Therefore, we want to present you the 9 reasons why your prospects are ignoring your emails:
1. Your subject line targets the wrong target
It's no secret that an effective subject line is necessary to get your email opened, but as you're writing it, always keep your true end goal in mind.
The goal of every email you send should be simple: get a response. You should not focus on closing a deal, building a partnership, or hiring a candidate.
You can try to use the name of your readers, mention something that is important to them, a recent event or some goal that they have.
2. You send the email at the wrong time
Most emails are sent during business hours, but data compiled in Hubspot's "2014 Email Open Rates Report" shows some surprising things:
The light blue line shows that the highest number of emails are sent on Monday, while the days with the lowest number of emails are sent on Saturday and Sunday.
On the other hand, and completely contrasting with shipments, if you look at the darker line, you can see that the days with the highest number of email openings are Saturdays and Sundays.
So should you completely change your strategy? No, we are not saying that. If you really want to grab the attention of someone important who hasn't been responding, try an email on Sunday night, otherwise you can keep your mailings during office hours.
3. You use a generic sender address
Although most personal emails come from an individual account, from time to time you will need to send an email to a large group of people.
In these cases, the name you use as the sender of your email can have a big impact on the number of people who open it.
A good number of studies show that sending emails in which the sender is a real person increases both the number of opens and clicks.
4. You tend to "personalize" without actually doing it
When we talk about personalization, we are not referring to replacing "Hello", but with a familiar "Hello Amanda". Those who receive our email are smart enough to know that with a simple click of a magical digital button, our e-mails can be personalized with a name, company name, etc.
Personalizing your emails includes taking the time to learn about the individual you are contacting. We recommend you mention relevant events in the life of your receiver and topics of interest.
5. You send selfish emails "just to see how they're doing."
We've all reached that point where we really need an answer. There is a job opening and you are trying to fill it, unfortunately the perfect candidate still does not provide an answer. There is a golden opportunity to help your brand but you still don't know anything about the other party.
Although we understand your desperation, do not panic and if you are going to send another email you must avoid at all costs:
Use a generic lead and no personalization in terms of your relationship with the prospect.
To say that you are only writing to know how things are going. This mail has no other real value.
Ask the prospect for information, instead of you providing it.
6. You forget about mobile device users
Some people still write emails with only desktop computer users in mind. If you receive an email with six paragraphs, how excited are you to read it? Now imagine receiving the same on a mobile device.
It's easy to forget that mobile users need to be first on your list when sending an email. Here are some stats so you don't forget:
74% of smartphone users use their devices to check their emails (Source: Gartner)
81% of tablet users use their devices to check their emails (Source: Gartner).
68% of the openings of users of Gmail and Yahoo! are done via smartphone or tablet (Source: Litmus).
With this in mind, we recommend that your emails stay between 3-6 sentences, not 3-6 paragraphs.
7. You close the email without giving rise to the next step
Now that you know that your email should have a goal, you also need to make sure that it ends with an end goal in mind for your reader.
Whether it's downloading some type of content, agreeing on a specific time to contact each other, or sharing information about a job opening, all goals must be set strategically in relation to the next step.
8. You use a signature that distracts from the main objective
Many professionals put too much stuff in their email signature and start including phrases, large images, lots of URLs, etc.
You may be forgetting that the whole point of your signature is to provide beneficial contact information. Simple as that. To prevent your signature from becoming a distraction, we recommend:
Keep them short – there will be no need to swipe up, down, left or right.
Use simple black and white text.
Provide contact information and a link to view the online profile of your choice (Twitter, Linkedin, etc.).
9. You send another email when you don't get a quick response
It's easy to find yourself loading your inbox again and again after you've sent an important email. After days of not receiving a response, your impatience may lead you to want to send another email, but you need to be very careful.
Instead of constantly looking for a response to your email, see if there has been any interaction with your email. Have they opened the email? Did they click the link you provided?
Just because someone hasn't responded doesn't mean they aren't in constant contact with your email and if they are, you should allow time for your readers to respond for themselves.
It's time to put these recommendations into practice and start seeing changes and better results in your email strategy. Remember that email marketing is not dead and is one of the most powerful ways to get new customers and retain those who are already with you.
Personal contact info – slikgepotenuz@gmail.com
Permanent Address :- Montville, NJ
CEO and co-founder at Cloudsmallbusinessservice.com