How Inbound Call Center Software Can Improve Your Business
Inbound call centers are an essential aspect of businesses which want to give their customers an option to connect with them. We now live in a world that is connected through all modes and to all places. Having an inbound call center allows the customers to be connected with their brand whenever and however they want to.
Customer is the key to business success and when a customer contacts a brand, their whole identity or reputation of the brand depends upon the capabilities of the inbound call center. A business needs to manage their customer interactions effortlessly and in a professional manner, helping the customer reach a resolution or solving all their queries in the first line of contact.
Inbound call centers are not just about handling calls anymore; they have become a lot more complicated. We now have communication modes ranging from videos to texts to social media. It is crucial to stay on track with all these advancements that the communication world is coming with and what better way than to upgrade your inbound call center and unleash its real power to the world.
What is an Inbound Call Center?
An inbound call center is a call center where the customers take the initiative to connect with the business. In traditional terms, the connection used to refer to calls only, but now with evolving modes of communication, this connection can mean anything from chat to calls to video calls and even social media in businesses which entertain that. However, calls can be made from the employees rather than the customers whenever required.
How do Inbound Call Centers Help your Business?
Inbound Call Centers pose many benefits for the business world, some of which majorly help a business grow and evolve, leaving behind their competitors. So, let's look at the benefits that an inbound call center brings to your business:
ACD for Improved Productivity
Automatic Call Distribution or ACD helps manage customer calls and route them to the right agent. This even distribution increases agent efficiency as the customers are connected to the agents based on their expertise or department. Customers can also be routed according to specific algorithms; for example, to the agent who has waited the longest.
In every possible routing mechanism, ACD divides the workload of agents and help them perform well and grow in their area of expertise. ACD also helps in streamlining the customer support process and giving the customers what they want from a brand. For example, if you're calling an electronics brand for a query regarding your mobile phone, you would want to speak with an agent who handles mobile phones and not televisions.
Therefore, ACD improves agent efficiency and helps enhance customer service.
IVR for Better Customer Service
IVR or Interactive Voice Response helps reduce customer effort and provide customers with the right kind of information. IVR is a simple mechanism in which a customer types in a number on their keypad according to their preference and gets connected or forwarded to their concerned department/automated response.
IVR can also help customers who have small or non-substantial queries capable of being solved by an automated response. IVR boosts customer satisfaction as they have to wait for minimal time and are connected to their destination without having to explain the problem to multiple people, multiple times.
In-depth Reports for Tracking and Analysis
Reporting and analysis are a crucial aspect for proper tracking and monitoring of the call center operations. Inbound call centers create comprehensive reports that enable managers and supervisors to track the agent efforts in real-time without any alteration.
These reports and insights ultimately lead to better analysis and better decision making for the business. Records and reports are also kept for quality management and to figure out the individual productivity or individual contribution of the agents.
Application Integrations for Easy Business Flow
Versatility is an essential factor for businesses these days as it is common to use multiple application for smooth business processes. There are so many different applications being used for various customer and business-related analysis and record keeping.
These applications can all be integrated with an inbound call center software for the smooth functioning of the business. Integrations also allow agents to have a more comprehensive approach over the customer data along with complete access to all user history and data.
CRM integration is another vital aspect of smooth business flow and gives the inbound call center or in other words, the business, a customer-centric edge.
Interactive Agent Dashboard for Simplified Working
Agents have to go through a lot of customer calls throughout the day. They have to maintain their calm and patience for the sake of the business. Having an interactive agent dashboard makes sure that your agents are not agitated or irritated at work. It keeps them rather happy and calm to solve all customer queries in a blink.
Interactive agent dashboards also give ease of access to both the agents and the managers. It has clear sections for all analysis, record maintenance, customer information, and activity status.
Omnichannel for All-Around Customer Service
Omnichannel communication is a trend that will and have changed the call center industry forever. Omnichannel call centers are equipped with all modes of communication and let the customers connect through any mode they like. These communication modes can include calls, chats, social media, and even video conferencing/calling. Omnichannel communication, like the word itself, is omnipresent and gives many conveniences to the users.
Customer service is the foremost for any business these days, and an omnichannel presence develop an excellent customer service since it gives the customers or users flexibility to connect and communicate however, they seem fit.
Cloud Hosting for Scalable and Flexible Communication
We have talked a lot about the advancements of the inbound call center and how various benefits and features can upscale and digitalize the way you communicate. Cloud hosting your inbound call center can provide the call center and its agents greater flexibility and scalability.
Hosted call centers are accessible to upscale or downscale according to the requirement. They also save costs as you only have to pay for what use. Cloud call centers also provide the option for working from home or remote working, overcoming all the geographical constraints.
Hence, hosting your call center on the cloud can help your business and make a difference in the way you work.
To Sum Up!
Inbound call centers give a variety of features to customers and varied benefits to businesses for strengthening their business and develop excellent customer service. It is also essential that your inbound call center is equipped with all the latest technologies and updated as per trends as it is the first point of contact for any prospect or customer.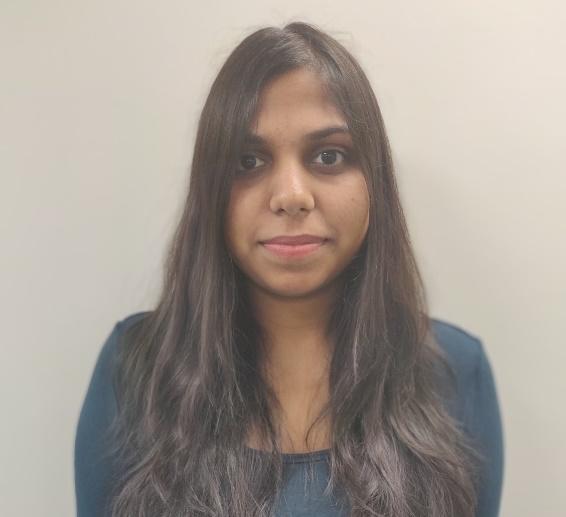 Niharika Gupta is a technical writer at CallCenterHosting. She loves music and reading and has always been fascinated with technology. Writing about technology and other related topics gives her the utmost happiness. 
She believes words have the power to change the world and is working on turning her ideas into words every day.