What To Know About SOC 2 Compliance And The Cloud
SOC 2 compliance is a compliance mandate for cloud computing companies today. SOC 2 is a complicated series of conditions that need to be reviewed and addressed. This compliance is meant to safeguard client data. Here is a breakdown of what you need to know about SOC 2 compliance and why it is crucial for cloud computing companies.
What is SOC 2?
SOC 2 stands for Systems and Organization Controls for Service Organizations 2. The American Institute of CPAs developed SOC 2 compliance to ensure systems are set up to assure security, confidentiality, processing integrity, and privacy of client data. SOC 2 is not only a technical audit; it is a requirement for information security regulations and protocols to be written and observed to the letter.
SOC 2 mainly applies to cloud computing companies or any organization involved in storing client data in the cloud. It simply refers to SaaS (Software as a Service) companies and any other company that stores client information in the cloud. A vast majority of technology-focused companies adhere to SOC 2 compliance.
What Are The Requirements of SOC 2?
SOC 2 requires companies to establish security regulations and protocols and to adhere to them. Auditors should be permitted to access these policies and procedures. These regulations and protocols need to cover: confidentiality, processing integrity, availability, the privacy of information stored in the cloud, and security.
SOC 2 compliant companies need to put in place processes and practices that monitor unauthorized, unusual, and suspicious activities. These controls need to be set up at the level of user access and system configuration. The organization should be capable of monitoring malicious activities like phishing schemes and unauthorized access and malicious activities like zero-day threats. You must set ground rules on normal activity in your cloud setting because this will flag out abnormal activities.
Adhering to SOC 2 requirements entails receiving alerts when there is unauthorized access to client data. Failing to receive these alerts means you will not be capable of responding and acting in time. It is also essential for you to develop ways of eliminating false alarms and develop a system that raises the alarm when an activity is beyond what is normal. Generally, SOC 2 requires you to have alerts for file transfers and exposure or corruption of controls, data, and configurations. It also requires warnings for privileged accounts, file systems, and log in access.
Why Is SOC 2 Compliance Important For Cloud Providers?
This certification is essential to clients because it proves that a vendor is honest about their services. A SOC 2 report assures clients that a vendor has effective measures of protecting their data. The report is a selling point for companies that are looking for potential cloud providers because it provides valuable information on what a client should expect.
Switching from controlling and managing your own data to trusting this role to cloud hosting options can be very difficult. Companies are usually full of doubts about the integrity of a cloud hosting solution. However, with the assurance of a SOC 2 report, a company's concerns about data security are somewhat controlled. The SOC 2 report provides a basis for questioning vendors about the validity of SOC 2 and whether there are other compliance frameworks in place to ensure comprehensive customer data security.
A vendor who is SOC 2 compliance will often go the extra mile of helping clients adopt other compliance frameworks for additional security. For example, SOC 2 reports may feature supplemental materials that help customers understand related compliance frameworks like the HIPAA security rule. This is crucial because the vendor provides a basis that allows its clients to satisfy their own regulatory standards like PCI, GDPR, and HIPAA.
Many clients will shun away from vendors who do not have strong security policies and procedures. While some companies may consider SOC 2 compliance as unnecessary and try to win over clients with flashy features, at the end of the day, many people are concerned about the safety of their data and not the amount of storage or the rates offered by vendors. With a SOC 2 compliance report, you maintain an edge over competitors, and your company stands out as one that is committed to client data security.
A data breach can be very costly because it will require you to review and change your security systems and also to recruit new cybersecurity professionals to help mitigate the losses and put up an effective data security framework. Performing regular audits is essential in detecting potential threats and covering all loopholes. Therefore, it is cost effective to use SOC 2 compliance measures because it prevents you from spending a fortune following the aftermath of a security breach.
Summing It Up
SOC 2 compliance is crucial for service providers because it assures clients about the credibility of vendors with regards to data security. Cloud providers should have systems and organizational controls that can flag unauthorized security breaches. Additionally, these providers should set in place measures of differentiating normal and unusual activities and how to deal with unusual cases. As a cloud computing entity, SOC 2 compliance is an essential consideration in this age of never-ending cybersecurity threats.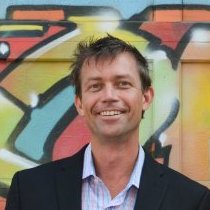 Ken Lynch is an enterprise software startup veteran, who has always been fascinated about what drives workers to work and how to make work more engaging. Ken founded Reciprocity to pursue just that. He has propelled Reciprocity's success with this mission-based goal of engaging employees with the governance, risk, and compliance goals of their company in order to create more socially minded corporate citizens. Ken earned his BS in Computer Science and Electrical Engineering from MIT.  Learn more at ReciprocityLabs.com.