How Able2Extract Professional 15 Can Boost Your Small Business Productivity
We covered a number of solutions to help you grow your business. However, last year one stood out for the number of PDF features it offered: Able2Extract Professional.
This is a professional PDF tool perfect for small businesses on tight budgets that work on time constraints and have limited digital resources.
The developers of the software, Investintech.com, have recently launched the latest version of its already impressive PDF suite. Curious to see how the company could improve upon the software's features, we took a closer look at the latest update.
And we must say that the newest features of Able2Extract Professional 15 can certainly help your team members work more efficiently within the document workflows you're trying to establish for your small business.
New Redesigned Interface
The first update is the newly redesigned interface. This new makeover means that Able2Extract is set up for any and all types of workers in your company.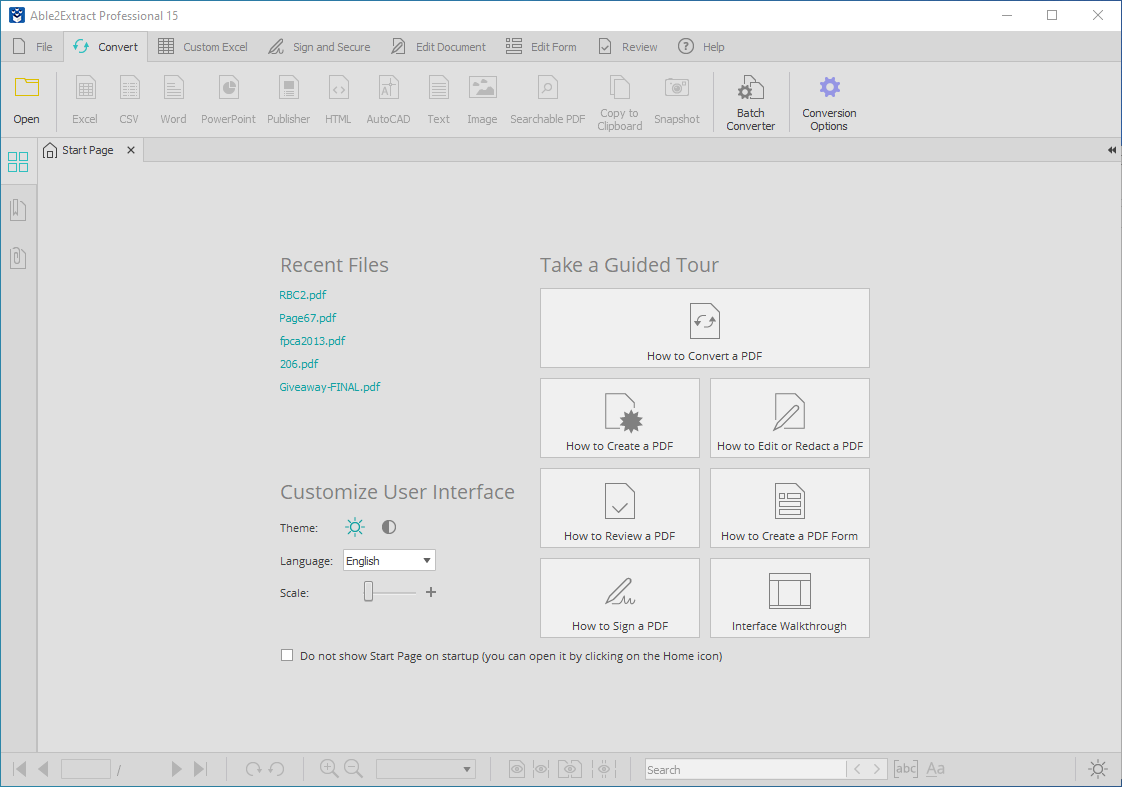 Toolbar/side panel
New and existing users no longer have to search around or go to a different tab to complete a task. In addition, there's a corresponding Side Panel that further refines the PDF task at hand with settings and options at your fingertips when you need them.
Start page
The Start page acts as a homepage where you can start off your PDF session. You can pick up where you left off and open a recent file, learn your way around the main PDF tasks and you can customize the interface to the way you work.
Light/dark themes
As technology enables users to work anywhere and at anytime, it also keeps them staring at a screen for long hours. This new feature of the software allows you to work comfortably and eliminate any physical eyestrain.
Languages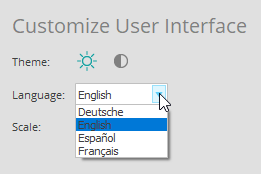 The interface is also designed to work in different languages, and in particular, French Spanish and German. Users fluent in those languages can instantly work in that language; there's no guesswork at what the different features and button English labels are.
Able2Extract Professional provides a streamlined, comfortable and customizable way for team members with diverse working habits to keep up production levels.
Advanced Batch PDF Creation
You can further increase productivity by being able to create multiple PDFs at a time. The new Batch PDF Creation tool cuts out the hassle of having to create one PDF at a time. What's more, you can batch merge PDFs into one single PDF, as well.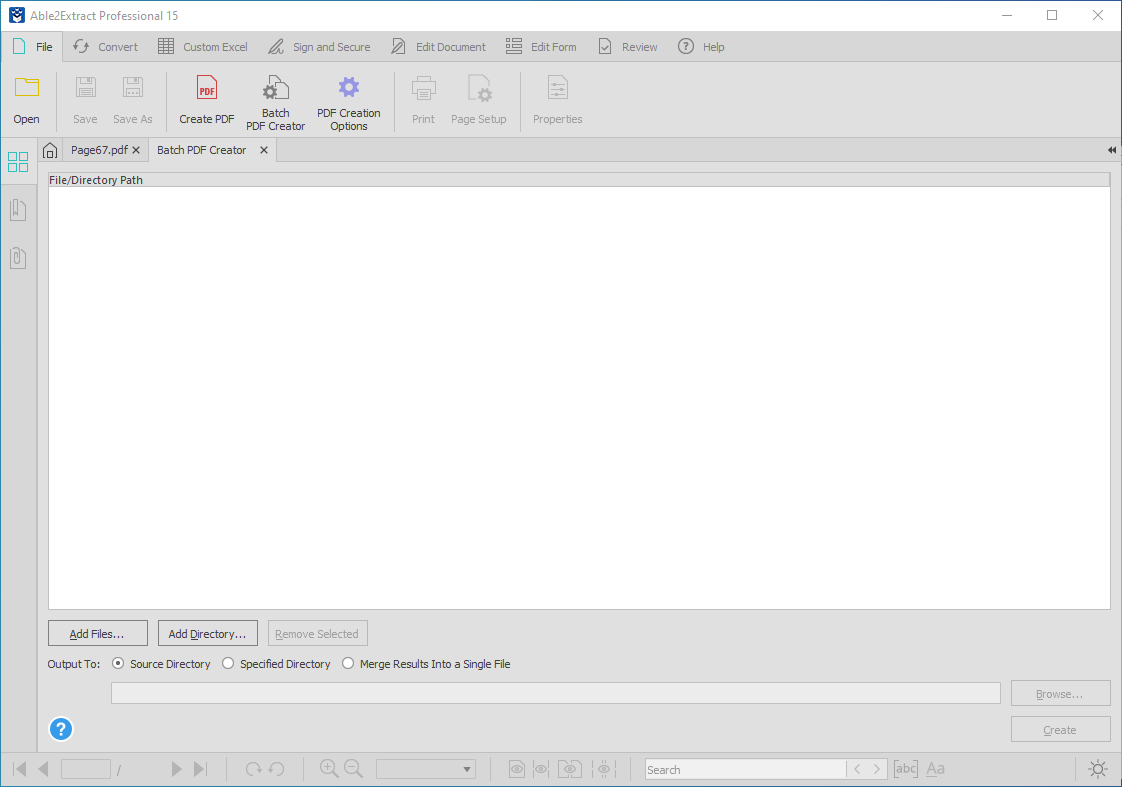 Your small business can archive company records in a cost-effective, yet professional way. As a bonus, the software comes with extra security features like PDF signatures, passwords and file permissions to keep those documents under lock and key.
New OCR Languages
Small businesses with an international customer base will love this next update. Able2Extract Professional 15 can now convert scanned PDFs that are in French, Spanish and German. The OCR engine can recognize special characters in those languages easily. All you have to do is select the language in the software's settings.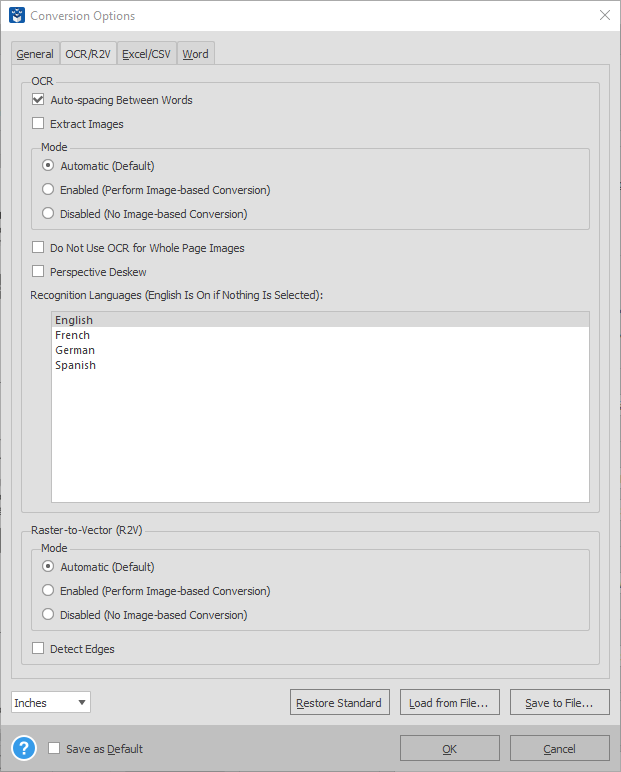 Professionals can access scanned international content faster and with the same tool. Able2Extract Professional also requires no internet to work, which means that any sensitive international client PDF data stays secure on your computer when you work on it. Your PDFs are safe and the information kept confidential.
Tweaked Batch PDF Conversion
The Batch PDF conversion tool is a long-existing feature that has been enhanced. To start, PDF to HTML is now a batch conversion output option. Second, uploading folders to the batch queue is now more sophisticated as you can select which file types you want from that folder.
Lastly, you can even output your conversion results in one output file. You save time by merging all conversion results in one shot.
Businesses can speed up the data extraction and document processing stage. You can take locked PDF data from multiple files and turn them instantly into formats you can interact and analyze it in. If your small business deals with mass amounts of client data this PDF suite is the tool to have.
Enhanced Custom Excel Conversion
This feature lets you manually adjust the rows and columns of the table structures so that you can extract your PDF data into spreadsheets just the way you need it.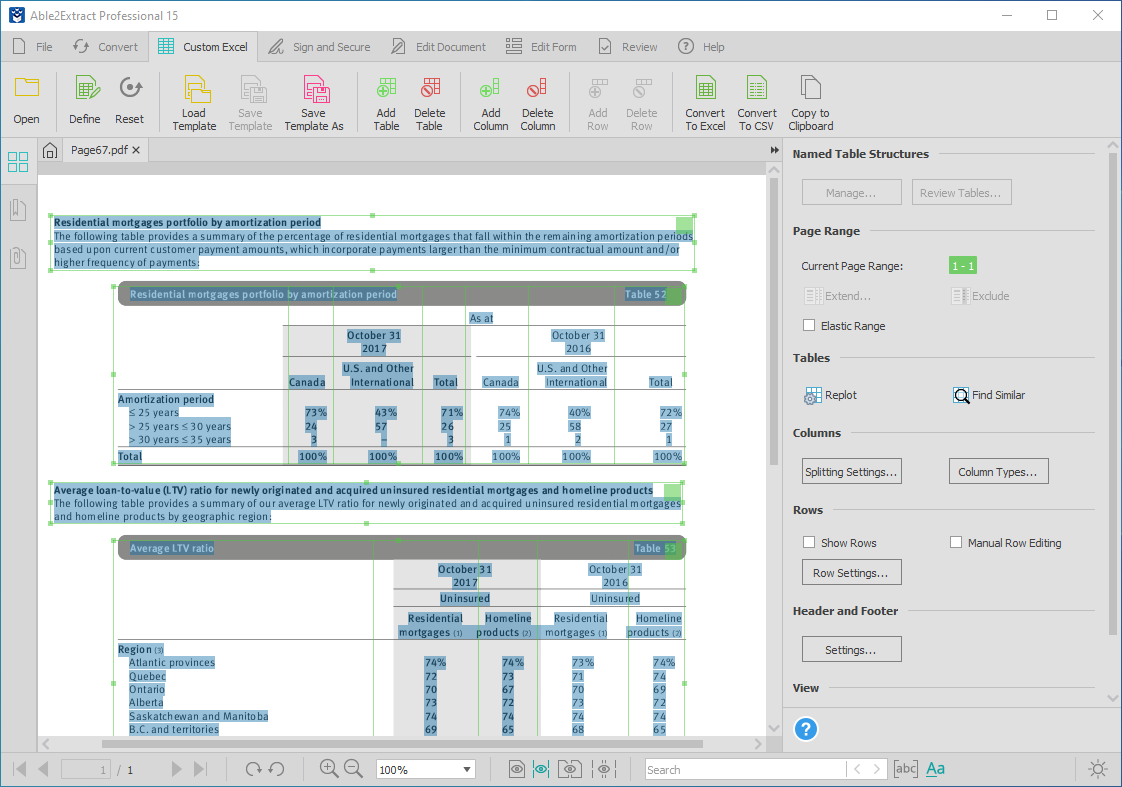 In the latest version, this Custom Excel tool has been enhanced to further refine PDF table conversions to Excel, allowing you to set header, footer and text splitting options for individual table structures. Tailoring the conversion right the first time around, can save hours of skewed conversion results you have to redo.
Conclusion
Small businesses don't need to invest in expensive software, they only need to invest in the right software off the bat – and that tool is Able2Extract Professional 15.
There are no extra purchases or upgrades for more features – you get everything your business needs in one installation. You can test out a 7-day trial, risk-free.
Personal contact info – slikgepotenuz@gmail.com
Permanent Address :- Montville, NJ
CEO and co-founder at Cloudsmallbusinessservice.com